Why Lenny Kravitz And Jason Momoa's Relationship Is Strange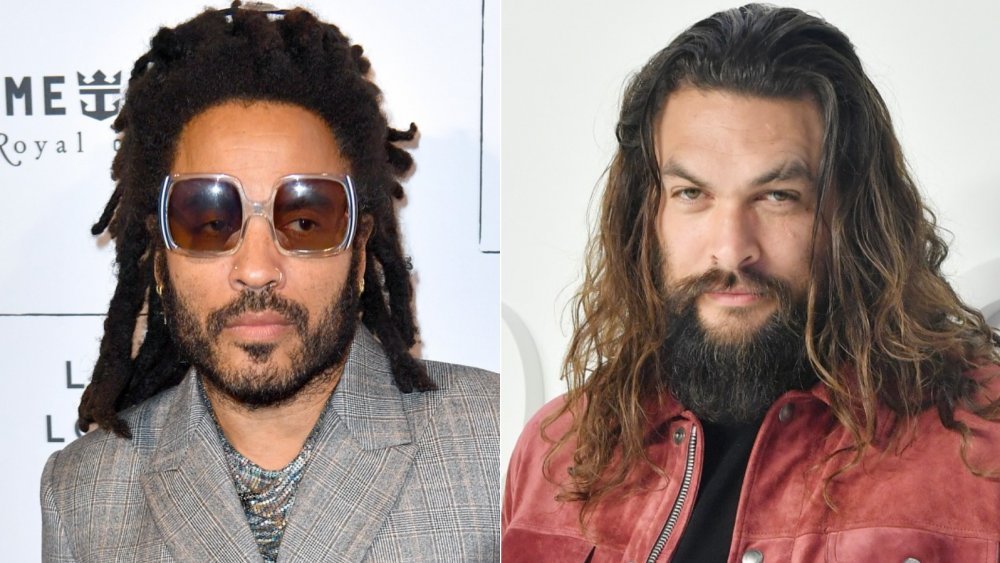 Jason Koerner, Stefanie Keenan/Getty Images
Families are weird. They can fight, make up, break up, grow, and change. That being said, as strange as your family might be, it's a safe bet it's not quite as strange as the Kravitz/Bonet/Momoa clan's love triangle.
According to Entertainment Tonight, actress Lisa Bonet was married to musician Lenny Kravitz from 1987 to 1993. Together they share a daughter, Big Little Lies star Zoë Kravitz. After Bonet and Kravitz went their separate ways, Bonet went on to date Aquaman himself, Jason Momoa. The lovebirds met through mutual friends in 2005, and while many apparently thought that they got married in 2007, according to US Weekly, it was not until 2017 that Bonet and Momoa officially tied the knot.
It wouldn't be farfetched to think that Kravitz and Momoa's relationship would be awkward, at best, given the fact that they have been married to the same person. Kravitz was asked about Momoa by Men's Health in October 2020, and he had some strong words to share about him: "I love this dude."
Lenny Kravitz and Jason Momoa hit it off immediately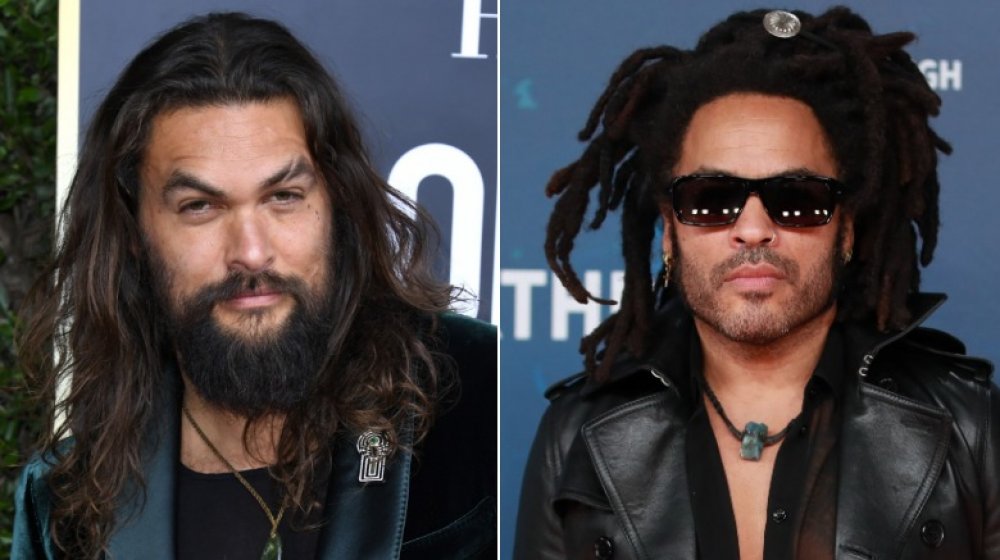 Jon Kopaloff, Rich Fury/Getty Images
Reflecting on his marriage to Lisa Bonet and her subsequent marriage to Jason Momoa, Lenny Kravitz told Men's Health that people are regularly surprised when they find out that he and Momoa actually get along really well. "People can't believe how tight Jason and I are, or how tight I still am with Zoë's mom, how we all relate," he shared.
Kravitz explained that it was something that took some work, but that they fell into the dynamic fairly easily. "You let love rule, right? I mean, obviously, after a breakup, it's work — it takes some work and time, healing and reflection, et cetera. But as far as Jason and I? Literally the moment we met, we were like, 'Oh yeah. I love this dude."
Kravitz also took the opportunity to praise daughter Zoë Kravitz for her success in Hollywood and for being "the most real person" he knows. "Just having two parents who were known in the world. The comparisons. She didn't let any of that hinder her in any way." So while the family dynamics at play in this Hollywood family are anything but average, they worked through whatever awkwardness may have existed, and, in the words of Kravitz, let love rule.