Tyra Banks' Big Dancing With The Stars Gaffe Has People Talking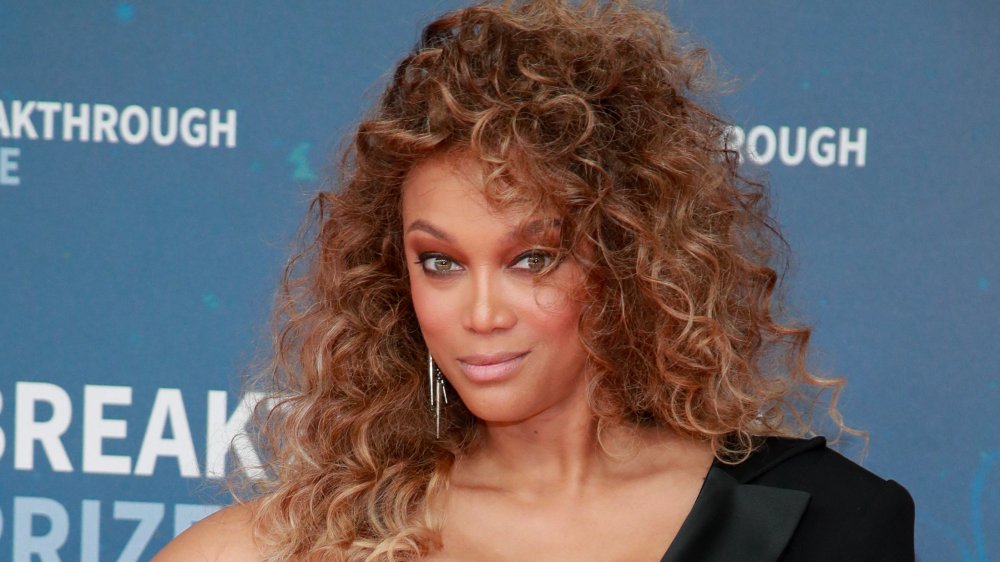 Rich Fury/Getty Images
Tyra Banks is getting a lot of heat from Dancing with the Stars fans. Not only did she replace fan favorites Tom Bergeron and Erin Andrews, but as the new solo host and producer of the ABC series, she's made a few mistakes during the show's live broadcasting — especially during the elimination round of Week 4. The supermodel is new to hosting live TV, where anything can happen — including almost sending home the wrong couple (insert cringe emoji here).
During Week 4 of ABC's hit reality dance show competition in October 2020, Banks had a major slip-up while reading which couples were safe and which were in the bottom two. Instead of a typical elimination round, Banks caused a chaotic last few minutes of the episode by technically having three couples in the bottom two. She called back a couple, Cheer star Monica Aldama and her partner, Val Chmerkovskiy, who she previously said were safe. Contestants, judges, and especially fans were totally confused by Banks' hosting mishap. 
Tyra Banks' smize couldn't even fix this live TV mishap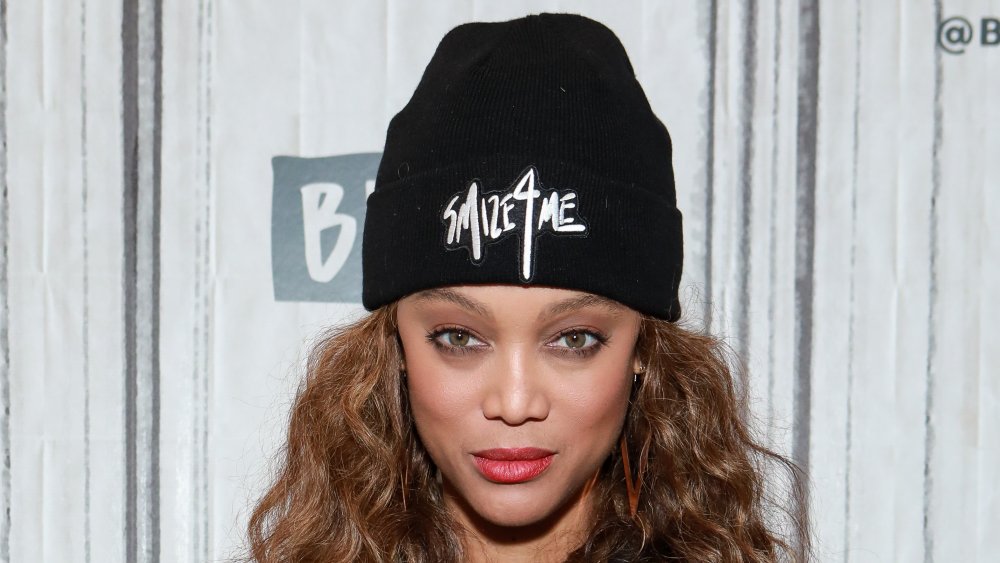 Jason Mendez/Getty Images
Tyra Banks' elimination mix-up on Dancing with the Stars occurred when she announced that partners Anne Heche and Keo Motsepe and couple Vernon Davis and Peta Murgatroyd were in the bottom two. However, Banks was quick to realize she had announced the wrong names by saying off-camera: "There's actually been an error. I'm looking right now and we have three couples, so we need to clarify that." She added: "The bottom two couples are Anne and Keo, and Monica [Aldama] and Val [Chmerkovskiy]." She blamed the mistake on "an error in our control room."
In the end, Heche and Motsepe were sent home, but ultimately, Banks' mishap was the talk of the show. Afterwards, viewers took to social media to criticize the new host, begging for the return of Tom Bergeron and Erin Andrews and even comparing the incident to "Steve Harvey's infamous mishap at the 2015 Miss Universe pageant," during which he announced the wrong winner (via Fox News). One fan tweeted, "Bring them back!!!! Tom @Tom_Bergeron wouldn't have screwed up!!!!!! #DWTS. you guys ruin ... good things by letting go the real hosts they had chemistry. Tyra just pulled a Steve Harvey." Chmerkovskiy himself tweeted that he "just got Steve Harvey'd #dwts."
Yikes. Hopefully this mistake will be the kick Banks needs to up her hosting game on the show. Fans will just have to tune in next week on Dancing with the Stars to find out.