The Real Reason Podcast King Joe Rogan Apologized To Listeners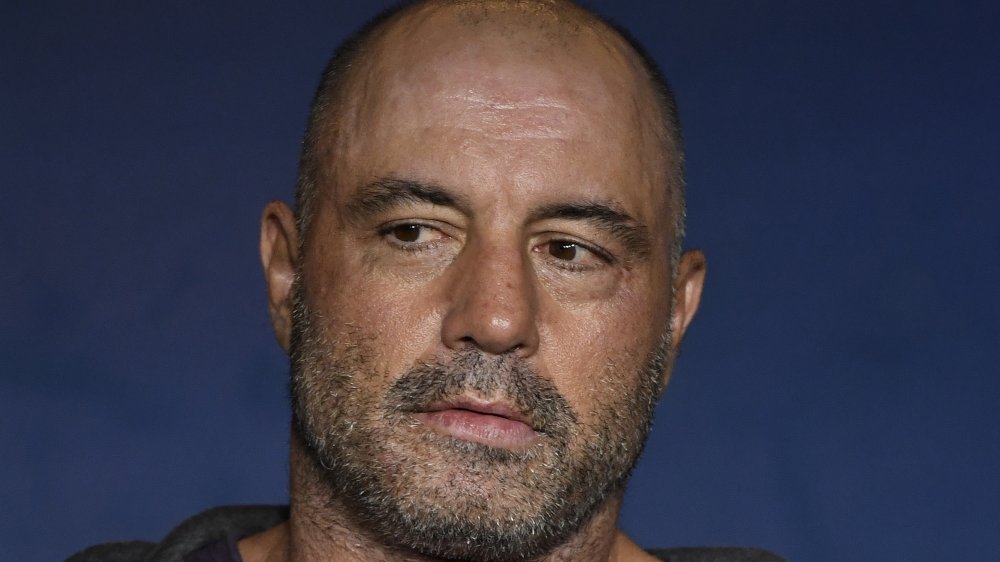 Michael S. Schwartz/Getty Images
If you're into podcasts, chances are you know Joe Rogan. He hosts one of the most popular podcasts in the United States, The Joe Rogan Experience, which recently moved exclusively to Spotify in one of the biggest deals in podcast history.
Despite his success, Vulture reports that Rogan is now under fire for spreading misinformation about the West Coast wildfires to his millions of listeners. The incident happened during a September 2020 episode of his podcast, when he interviewed Douglas Murray, author of The Madness of Crowds. During that interview, Rogan mentioned a conspiracy theory in which "left-wing people" were allegedly arrested for intentionally causing wildfires in Portland, Ore. Rogan said (per CNN), "They have arrested left-wing people for lighting these forest fires. You know, air quote, activist, and this is also something that is not widely being reported." 
Prior to the episode airing, however, this claim was debunked by mainstream media, including CNN, as well as the FBI.
Joe Rogan apologized to his millions of listeners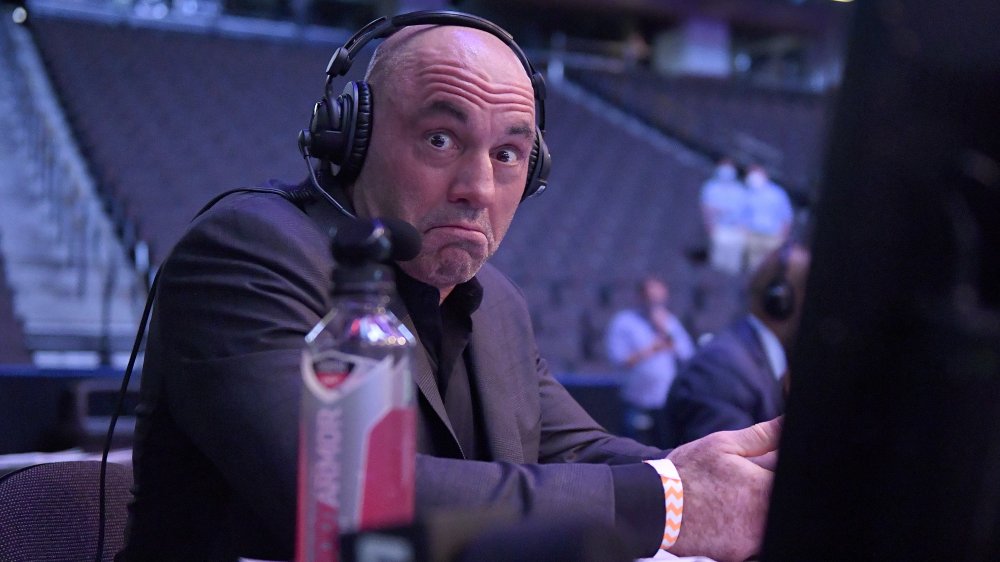 Douglas P. Defelice/Getty Images
The day after the podcast aired, Joe Rogan took to his social media accounts to issue an apology and a retraction, explaining that he had been misled by an article that he had read without researching. He posted a video saying: "It's out there, but it's definitely a mistake. My apologies. I will take this into consideration certainly when I say things in the future. It feels very irresponsible of me. I don't take it lightly." His caption on that video also read in part: "I was very irresponsible not looking into it before I repeated it."
Rogan, who is known for rarely making apologies, has come under fire for his words before. According to Motherboard, Spotify CEO Daniel Ek had to address employee concerns last month over remarks Rogan made about transgender people.
Controversy aside, Rogan's millions of podcast listeners seem to be coming back for more.