Eddie Van Halen's Net Worth: How Much The Rock Star Was Worth When He Died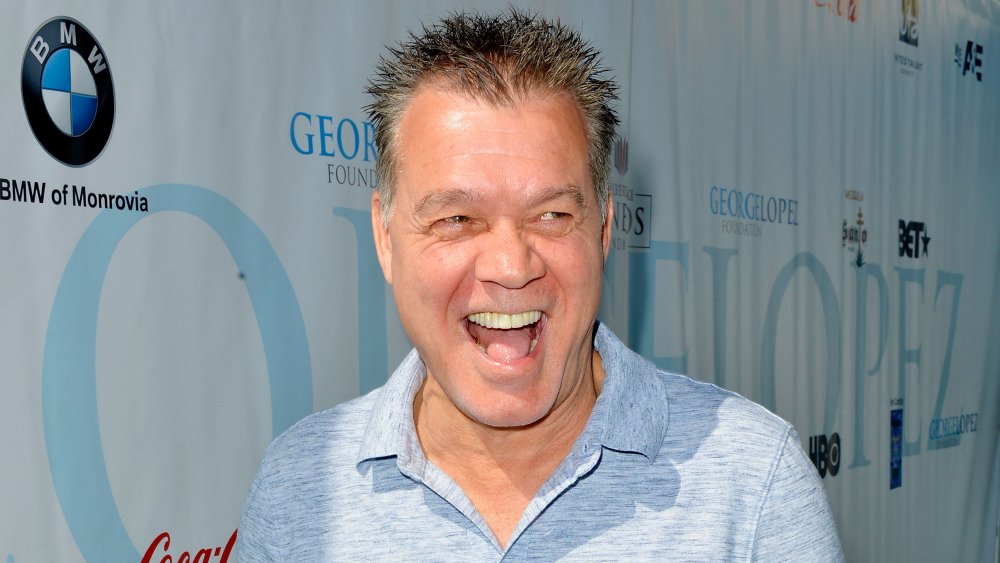 Jerod Harris/Getty Images
Throughout his life, guitarist and songwriter Eddie Van Halen earned his reputation as a rock and roll icon. The multi-talented artist gained fame as the co-founder of his band Van Halen, which he led for nearly 40 years alongside his brother Alex Van Halen, according to Fox News. However, the guitar legend died on Oct. 6, 2020, leaving behind his grieving son Wolfgang Van Halen, whom he shared with his ex-wife, Valerie Bertinelli. 
"I can't believe I'm having to write this, but my father, Edward Lodewijk Van Halen, has lost his long and arduous battle with cancer this morning," Wolfgang wrote on Twitter alongside a photo of his dad. "He was the best father I could ever ask for... My heart is broken and I don't think I'll ever fully recover from this loss. I love you so much, Pop."
The rock star, who passed away at age 65 after his long battle with throat cancer, built a legacy throughout his musical career. But his passing raises one question: What did this stalwart of the rock and roll industry earn over his lifetime?
Eddie Van Halen prolific career earned him millions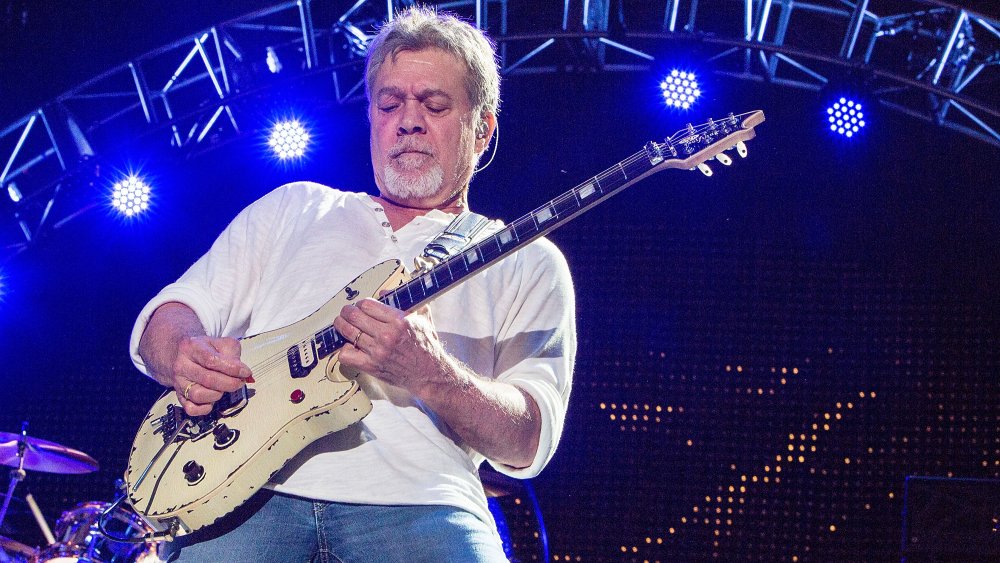 Daniel Knighton/Getty Images
Eddie Van Halen, while a successful guitarist, was a man of many talents, which earned him an estimated $100 million over his lifetime, per Celebrity Net Worth. But, with approximately 56 million albums sold worldwide and more than 80 million in global record sales (per Fox News), it's no wonder amassed so much money. In 2017, Van Halen's former manager, Noel Monk, took credit for some of the band's monetary success when he told Forbes how he helped revive the band after a dead deal with the Warner Bros. The company had agreed to renew the same terms for the band every two years for a lifetime. "I told them we have to get out of this," Monk said. Monk landed them a new deal, as recorded in his book Runnin' With The Devil: A Backstage Pass to the Wild Times, Loud Rock, and the Down and Dirty Truth Behind the Making of Van Halen, which Monk claimed "made the band members instant multimillionaires." 
But Van Halen didn't only garner his wealth from the success of the band. He also built it up by inventing and patenting different guitar add-ons, like pegs and other devices, according to a separate Fox News report. His success and inventions eventually led him to be inducted into the Rock and Roll Hall of Fame in 2007. Beyond that, Van Halen will always be in our hearts (and heads!) forevermore.