Strange Things About Elizabeth Gillies' Marriage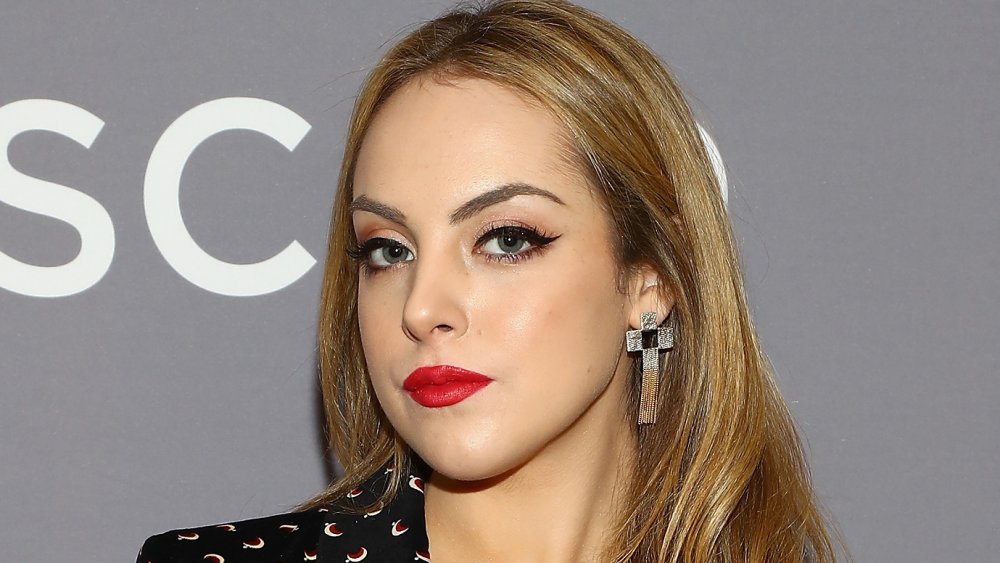 Astrid Stawiarz/Getty Images
Jennifer Lopez and Alex Rodriguez. Katy Perry and Orlando Bloom. Sarah Hyland and Wells Adams. Those are just a few celebrities who postponed their weddings in 2020 amid the coronavirus pandemic. At one point, Elizabeth Gillies was part of the aforementioned group of celebs, telling Vogue in September 2020: "Once we saw how dire the situation was, we knew we had to postpone," adding, "It was a no-brainer for us." The other half of that "us"? Composer and music producer Michael Corcoran.
Initially, the two were slated to tie the knot at the St. Regis in Atlanta on April 25, 2020, "which also happens to be their French bulldog Otis's birthday," per Vogue. While their original wedding date came and went without much fanfare, Gillies and Corcoran did end up marking the occasion "with a mini celebration among a small group of family and friends who had been quarantining together."
The lovebirds planned to postpone the wedding for a year, but the "virus really put things into perspective" for Gillies and Corcoran. The Victorious alum told Vogue that while "a big wedding was no longer something that made sense for [them]," they did "want to get married as long as it could be done in a safe and intimate setting."
Ultimately, the show, err, wedding did go on, and now the actress is a married woman. Here's what you need to know about Elizabeth Gillies' marriage.
Elizabeth Gillies kept her wedding a secret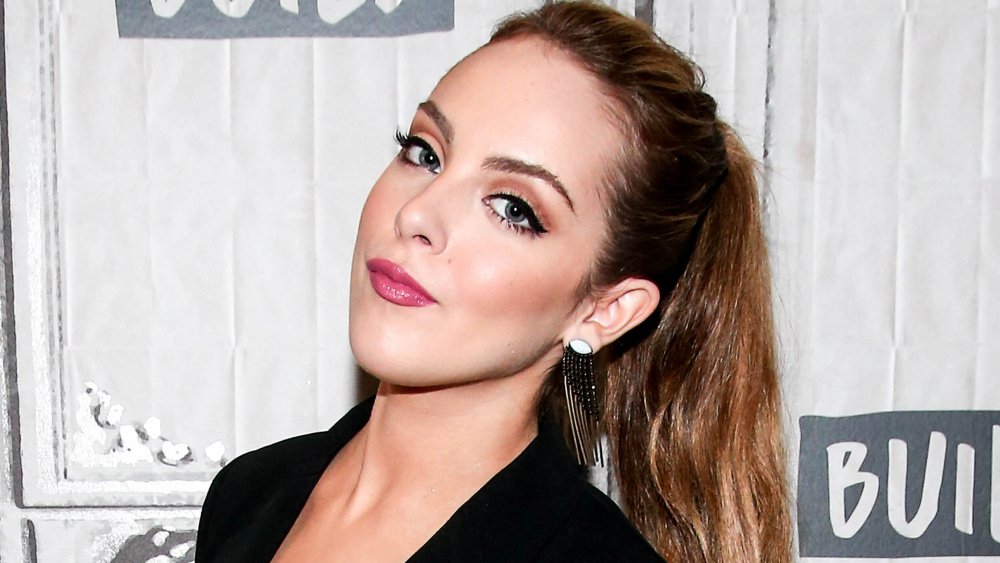 Paul Zimmerman/Getty Images
Elizabeth Gillies shocked fans when she took to Instagram in September 2020 to subtly announce that she had married longtime boyfriend Michael Corcoran. Gillies posted a handful of intimate shots back to back, painting a picture of the big day. While two of the photos were captionless, the other two were captioned "8•8•20" — the day of the wedding.
While, according to Vogue, Gillies and Corcoran had been dating for six years before they decided to take a trip down the aisle, their romance definitely flew under the radar. Under one of Gillies' wedding shots, someone commented: "Bro what !? I didn't even know she was dating anyone !," adding, "Amazing !! So happy for you !!" Another person chimed in: "I am just mad I didnt know she was dating ... but also so so happy for her."
Despite the wedding (and clearly the relationship) being super low-key in the first place, it seems Gillies wanted to hold on to the secret for a bit longer. While the happy couple said "I do" on Aug. 8, 2020, the Dynasty star didn't publicly share the news until Sept. 16, 2020. Fallon Carrington would never.
Age is nothing but a number for Elizabeth Gillies and Michael Corcoran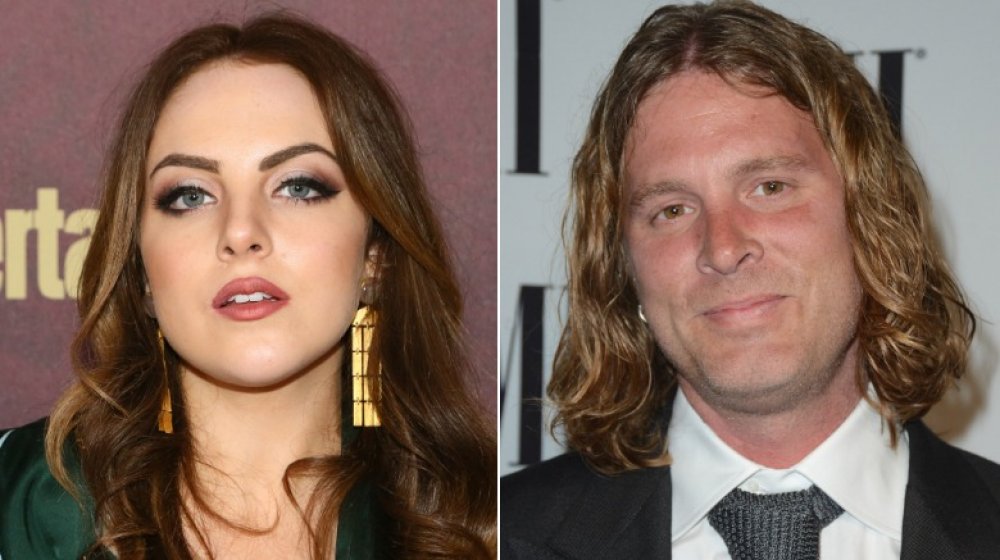 Gabriel Olsen, Frazer Harrison/Getty Images
Judging by the comments on Elizabeth Gillies' Instagram posts that offered a glimpse of her big day, the fact that she was dating Michael Corcoran wasn't common knowledge. That's why it's not surprising that after learning about Gillies' super secret nuptials, fans were very interested to find out more about the former Nickelodeon star's mystery man.
According to The Sun, Corcoran "has worked heavily on Nickelodeon kids' shows" as a music producer. In fact, he worked on Gillies' show Nick show, Victorious. Corcoran also appeared on Nick shows like iCarly and Zoey 101 with his band, Backhouse Mike. While it's unclear if Gillies and her now hubby met while he was working on Victorious, the actress did tell Vogue that they didn't start dating right off the bat. "I always had a crush on him," she said, adding, "But I played it cool."
While there isn't a whole lot of information out there about Corcoran, one piece of information that sent Gillies' fans into a frenzy is the fact that there is a 20 year age gap between the two. When they tied the knot, Gillies was 27 to Corcoran's 47, and people on the internet had a lot to say about it. One person tweeted: "now how did THIS dude get THE liz gillies to marry him." Another wrote: "Something about Liz Gillies marrying a 50 year old frequent Dan Schneider collaborator doesn't sit right with me."
Regardless of what the internet has to say, Gillies seems to be happy, telling Vogue: "At the end of the day, it's about you and the person you love. The rest doesn't matter."