Why Tayshia Adams Was Unable To Walk After This Scary Accident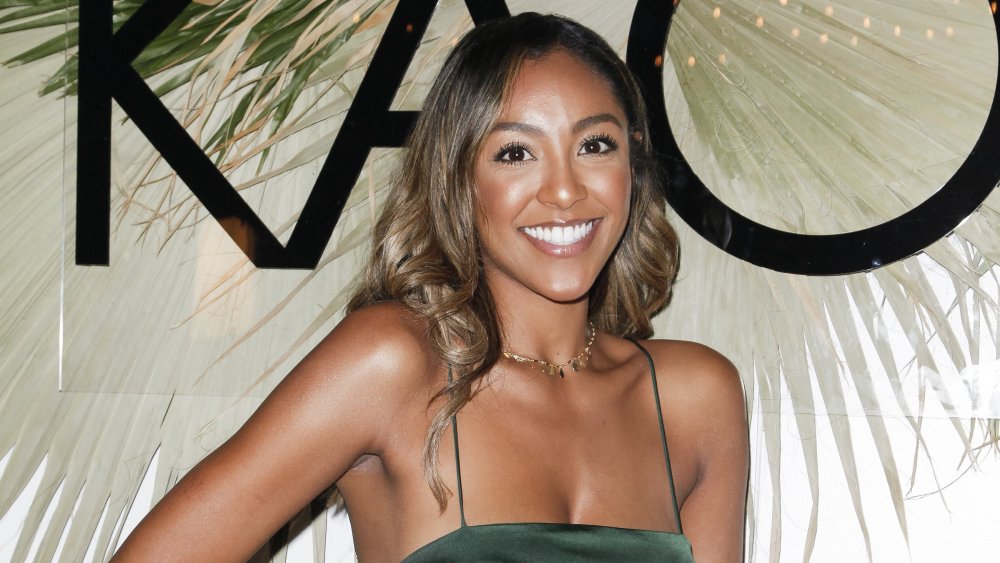 Tibrina Hobson/Getty Images
When she was on The Bachelor, many fans adored Tayshia Adams for how calm and collected she often appeared, whether it was courting then-lead, Colton Underwood, or falling in love with John Paul Jones on Bachelor In Paradise. And after sharing some personal stories on her podcast, Click Bait with Bachelor Nation (co-hosted by Joe "Grocery Store Joe" Amabile and The Bachelor alum, Hannah Ann Sluss), it's clear that Tayshia has always possessed determination.
As it turns out, Tayshia might get another chance to show off her winning personality, as rumor has it that Tayshia will take over Season 16 of The Bachelorette starring Clare Crawley, which will premiere on Oct. 13, 2020. Of course, it's nothing more than gossip as of this writing, but judging by Chris Harrison's super sly remarks to Refinery29 about Tayshia not appearing in the season trailer, it's safe to say that this news isn't exactly a spoiler. The upcoming season seems to be more about how the two women's journeys play out rather than who is the main lead this season. 
Either way, fans want to know everything they can about Tayshia, especially given her potential involvement in Season 16 of The Bachelorette. And, with that in mind, let's take a look back at the scary accident that once prevented the reality star from walking.
Tayshia Adams fractured her pelvis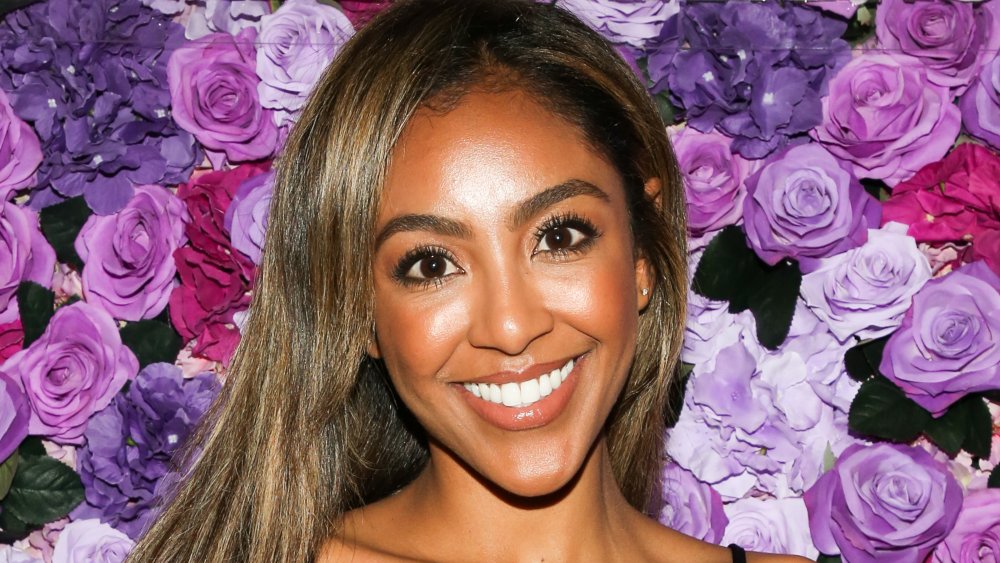 Paul Archuleta/Getty Images
Tayshia Adams, who celebrated her 30th birthday on Sept. 4, 2020, recalled the accident in detail during an October 2020 episode of her podcast, noting how she was buying Skittles at a vending machine on campus when she saw some friends in a car heading to a party. "I'm hanging on the window talking to them," she shared. "They take my Skittles. Next thing you know, I'm like, 'I'm gonna go. Have fun at the party,' so I hop over the window to grab my Skittles back and I'm hanging on the truck." The reality star continued, "I was like, 'This is kinda fun' and the guy said, 'I got you! We're going!' I was like, 'OK, I'm going.'" As Tayshia hung on to the truck, it hit a speed bump, and the back tire went over her leg. 
Tayshia suffered a fractured pelvis and tracks on her legs for weeks, explaining, "It took me out of my running career." The California native also shared, "I had to move my college dorm room. I had a walker in college. I didn't have a boyfriend my first year, I'll tell you that much."
Luckily, Tayshia re-learned how to walk, and a few years after the incident, she captured Bachelor Nation's attention. And one might argue that her perseverance will serve her well in what is shaping up to be the most dramatic season of The Bachelorette ever.