The Truth About Susan Page's Husband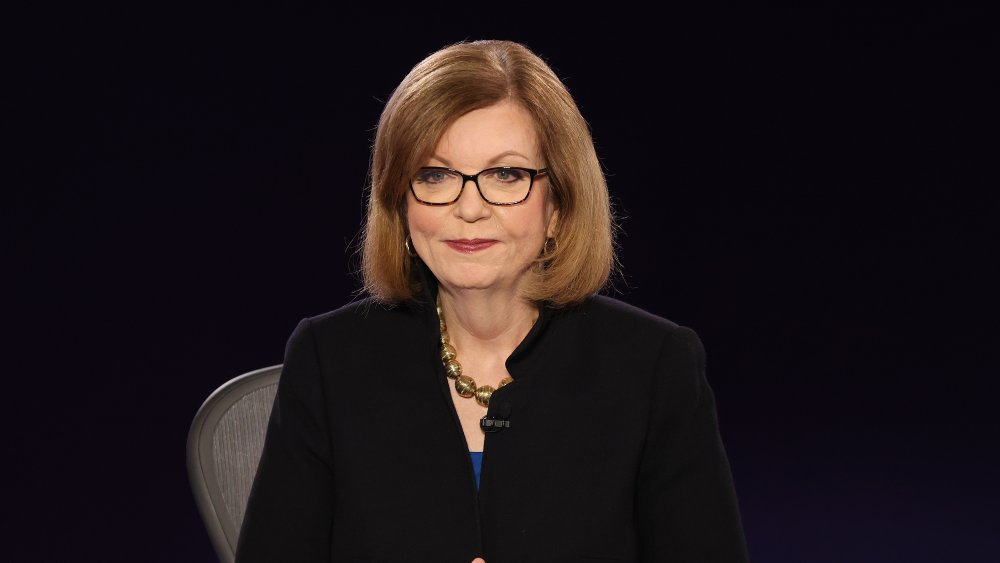 Justin Sullivan/Getty Images
Voters who tuned into the 2020 vice presidential debate between California Sen. Kamala Harris and Vice President Mike Pence know that journalist Susan Price served as the moderator at the Salt Lake City event. A veteran political journalist, Page has covered 10 presidential elections and has interviewed the last nine presidents, as per her bio on USA Today. It's safe to say the USA Today journalist knows her stuff. Still, we'd guess that this is the most contentious election year she's ever covered.
Page has earned the American News Women's Club 2017 Excellence in Journalism Award, the Gerald R. Ford Prize for Distinguished Reporting on the Presidency (twice!), and the White House Correspondents' Association's Merriman Smith Memorial Award for Deadline Reporting on the Presidency, according to the New York Post. Color us impressed!
"We want a debate that is lively, but Americans also deserve a discussion that is civil," Page said at the start of the Oct. 7, 2020 debate, as per MSNBC. "These are tumultuous times, but we can and will have a respectful exchange about the big issues facing our nation." Well said!
And for viewers who aren't as familiar with Page or who she is, voters might be wondering about her personal life, too. Here's what to know about Susan Page's husband, Carl Leubsdorf.
Susan Page's husband, Carl Leubsdorf, is a journalist, too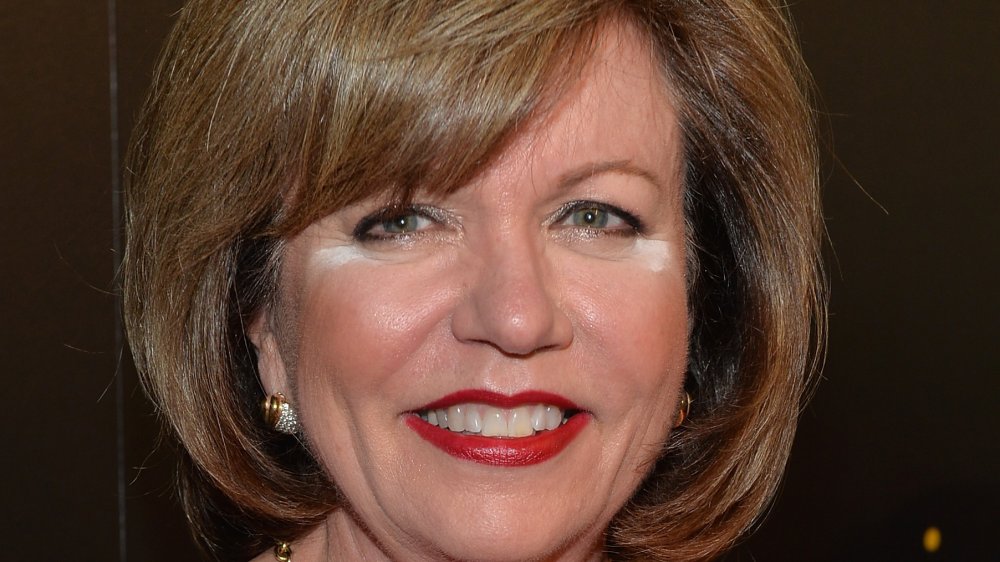 Alberto E. Rodriguez/Getty Images
For some couples, talking about work might be off-limits at the dinner table. But when you're in the same profession, all bets are off. Like vice presidential debate moderator Susan Page, Carl Leubsdorf is a journalist, and the couple has been married since 1982.
As their New York Times wedding announcement explains, Page and Leubsdorf both earned master's degrees from the Columbia University Graduate School of Journalism. Talk about a power couple! Leubsdorf's Bachelor's degree is from Cornell University, while Page's is from Northwestern.
Per his LinkedIn profile, Leubsdorf was the Washington Bureau Chief at The Dallas Morning News from 1981 until 2009. While he's stepped down from that position, he's still a columnist at the paper. Before that, Leubsdorf worked at The Sun in Baltimore and at The Associated Press.
Page and Leubsdorf also share a major journalistic honor: They've both served as presidents of the White House Correspondents' Association, as noted by Heavy. Like we said, power couple.
Carl Leubsdorf was married once before marrying Susan Page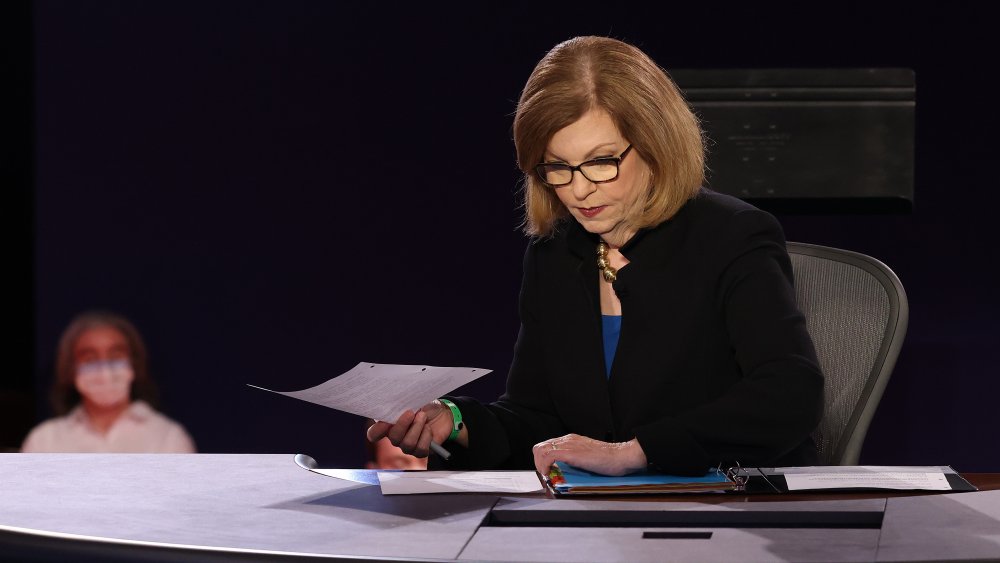 Justin Sullivan/Getty Images
Susan Page and Carl Leubsdorf's 1982 New York Times wedding announcement put it succinctly: "His previous marriage ended in divorce." The two journalists' marriage seems to be working out well, though — they've been together for almost 40 years!
Leubsdorf's first wife, Carolyn Cleveland Stockmeyer Leubsdorf, passed away from lung cancer in 1999, and her obituary ran in The Washington Post. Per her obituary, she'd been active in the Washington scene, working for the Republican National Committee as its finance communications director, as well as later working for the Agriculture Department as its publications editor. She and Leubsdorf have a son, Carl Leubsdorf Jr.
And for viewers who are curious about Page and Leubsdorf's voter affiliations, it's all public record. Heavy looked into the records and found that Leubsdorf is a registered Democrat, while Page is not a member of either political party. Her lack of party affiliation could appeal to debate viewers who may be undecided about which candidate they'll vote for in the November 2020 election.
Susan Page and Carl Leubsdorf are two names to know in Washington, and it's safe to guess that politics are a frequent topic of discussion at their dinner table.