Kamala Harris Had A Perfect One-Liner At The Debate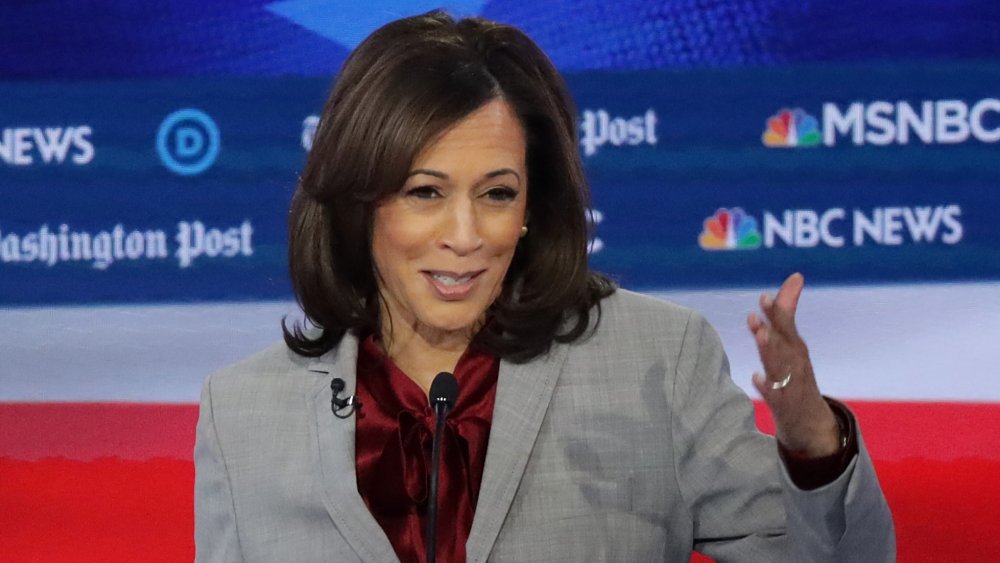 Alex Wong/Getty Images
The American public tuned into the vice presidential debate on Oct. 7, 2020, eagerly anticipating some clever zingers between Democratic vice presidential nominee Kamala Harris and current Vice President Mike Pence. However, there was one off-hand comment that Harris made to Susan Page, the debate moderator, that really won people over on Twitter. When Page accidentally addressed her as "Kamala Harris," she corrected herself saying, "Senator Harris, I mean. I'm sorry." In response, the California senator said, "That's fine. I'm Kamala."
Page replied, "Oh, no. Senator Harris to me." It was a quick moment that didn't even address any of the debate topics, but it sure did win over a lot of people watching the debate. One Twitter user wrote, "susan page was embarrassed to have addressed her as kamala harris and corrected herself by saying senator harris. and kh [Kamala Harris] just casually said 'that's fine, i'm kamala.' you earn respect when you don't demand it. keep it up girl."
Another person tweeted, "'I'm Kamala.' Only two words, but so far those are the most meaningful ones I've heard all night. Before she's a senator, a history-making woman and potential Vice President of the United States, she's a person. And I've really missed having a person in politics." Now, it seems like her nonchalant response has turned into a catchphrase, instantaneously — keep scrolling to see what we mean.
People want 'I'm Kamala' t-shirts yesterday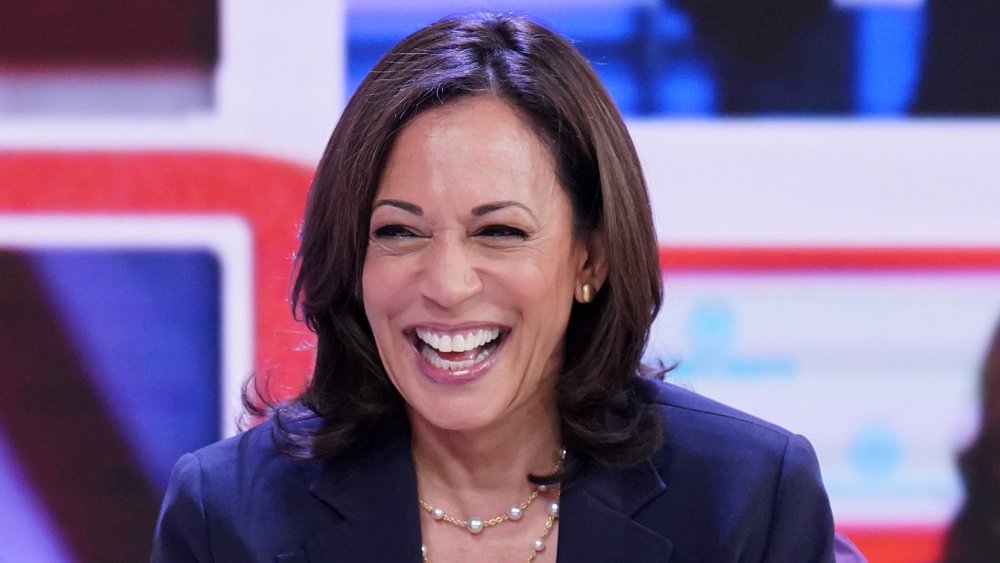 Alexander Tamargo/Getty Images
When Democratic vice presidential nominee Kamala Harris told Susan Page, "That's fine. I'm Kamala," after the debate moderator apologized for not referring to her as "Senator Harris," she won over many Americans with the arguably unpretentious response. One person tweeted, "'That's fine, I'm Kamala' needs to be a t-shirt now." Someone else posted, "I want a shirt that says 'It's fine I'm Kamala.'" Writer/podcaster Ira Madison III predicted, "'that's fine, I'm Kamala' gonna be on shirts by morning." With this much enthusiasm, those t-shirts are probably already in production.
Other Twitter users tagged Maya Rudolph in posts, encouraging her to repeat the line when she impersonates Harris on Saturday Night Live, a role that earned Rudolph an Emmy Award.
Actor Yvette Nicole Brown quoted Harris' debate response in a tweet, saying, "She's a real one! A HUMBLE real one!!" That "humble" and unpretentious quip has endeared Harris to many Twitter users, but will the remark help her win them over at the polls? TBD.