Joe Biden Tries To Cash In On The Fly In Mike Pence's Hair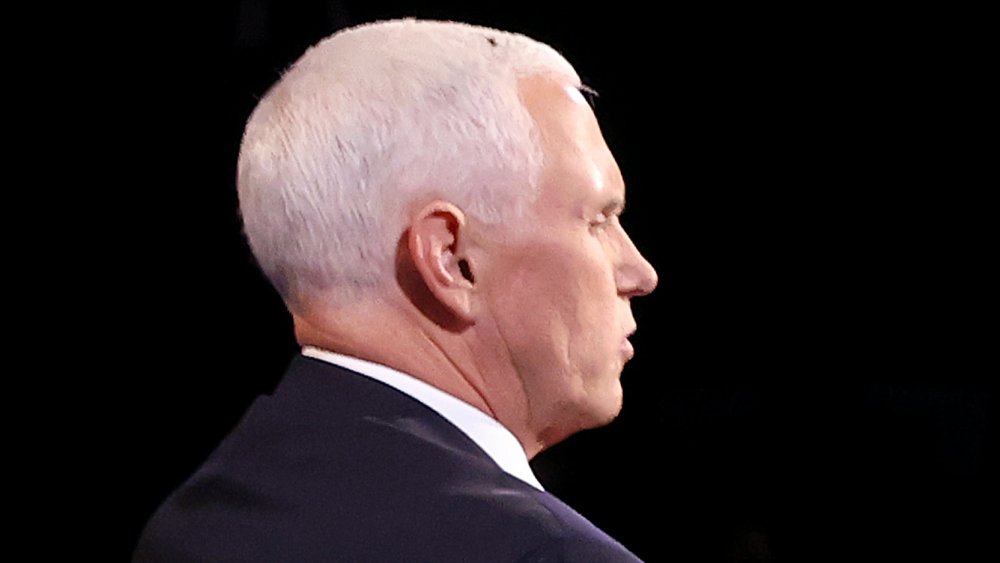 Justin Sullivan/Getty Images
Oh to be a fly on the wall — or in Vice President Mike Pence's perfectly coiffed hair. While Pence and California Sen. Kamala Harris duked it out during the vice presidential debate, the little fly that could simply kicked his feet up and listened intently from what was arguably the best seat in the house — minus the whole social distancing thing, of course.
But as they say, "the show must go on" and that it did. Whether or not Pence noticed the fly or simply refused to pay it any attention remains to be seen, but we're certain the insect left his mark on the American people.
Here's what Presidential democratic nominee Joe Biden had to say about the debate faux-pas.
Joe Biden urged voters to donate to 'this campaign fly'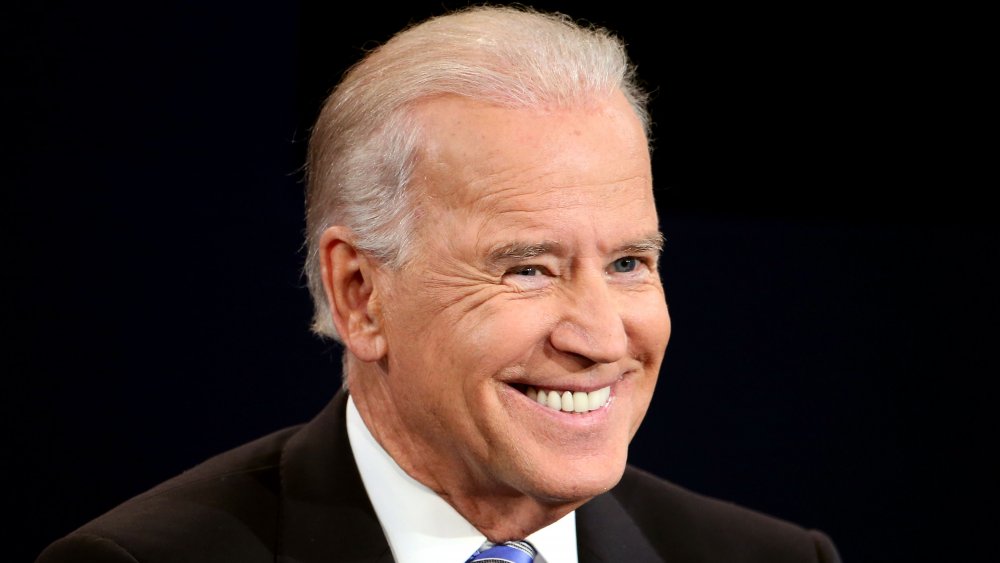 Chip Somodevilla/Getty Images
Presidential democratic nominee Joe Biden couldn't help but get in on the action regarding Mike Pence's debate buddy. After bearing witness to the awkward encounter, Biden posted a photo on Twitter of him clutching a fly-swatter and a caption that simply read, "Pitch in $5 to help this campaign fly."
Meanwhile, many others were posting their hilarious reactions as well. Veep's Julia Louis-Drefus quipped: "I really wish we had thought of this on @veephbo — who is controlling that fly?" 
There is no word yet as to whether the fly was in favor of the plexiglass barriers installed at the debate, but at least we know its political preference on this particular night.