Here's How Obama Dealt With A Fly When On Camera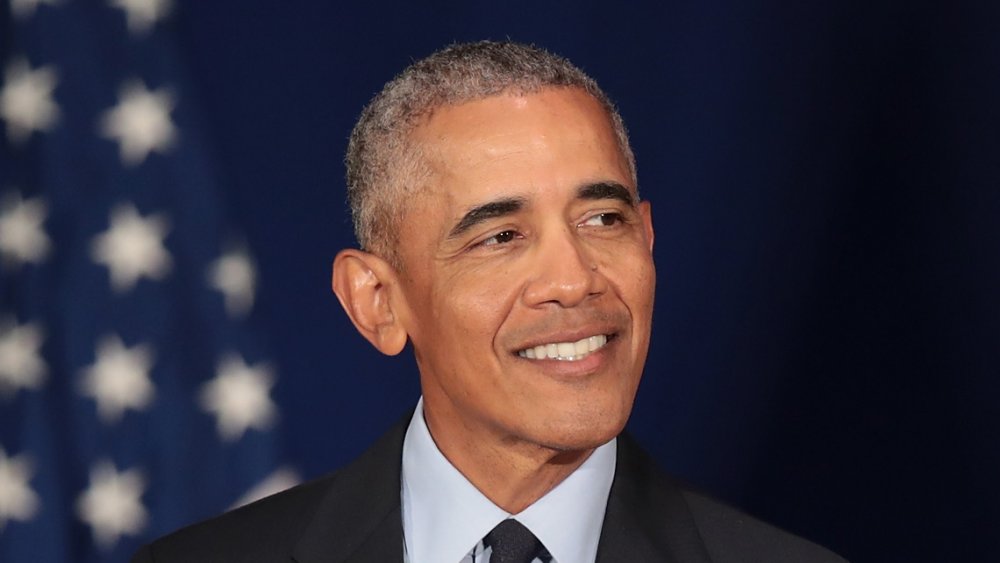 Scott Olson/Getty Images
A very awkward situation at the vice presidential debate on Oct. 7, 2020, occurred when Vice President Mike Pence was left to debate California Sen. Kamala Harris with a fly nestled comfortably atop his meticulously groomed head. The moment drew a lot of reactions, and the fly in question already has a Twitter account. Yep, that happened.
Interestingly enough, this is not the first time a politician had to deal with an unwelcome insect at an inopportune moment. Lest we never forget when America's 44th president, Barack Obama, took matters into his own hands when a wayward fly interrupted an interview he gave in 2009. We don't want to spoil the moment, but let's just say Obama didn't hesitate when dealing with the situation. 
Keep reading after the jump to learn what one Twitter user had to say about Obama and his unwillingness to allow a fly to land on his head.
Barack Obama killed a fly with his bare hands
As reported by NPR, during a 2009 interview with CNBC, former President Barack Obama was harassed by a persistent fly before he finally killed it... with his bare hands. No fly-swatter needed here, folks. He then swiftly pivoted back to the conversation at hand, without missing a beat. Pretty impressive, we must admit. Perhaps Vice President Mike Pence should take some notes for next time?
Of course, one Twitter user couldn't help but point out that Obama would never stand for a fly crashing his debate performance, promptly posting a video of Obama killing the fly. "All I'm saying is Obama would NEVER let a fly land on his head," the user posted before adding the hashtag "VPDebate." Someone else said, "Legend." The reactions were much different from the Pence fly situation, as one person quipped about the awkward moment, "I think the real star of tonight's debate was the fly that mike pence hid in his hair to control him like ratatouille." 
All in all, it looks like Obama came out on top in this buzzworthy moment.