Why Johnny Weir Isn't A Fan Of Tonya Harding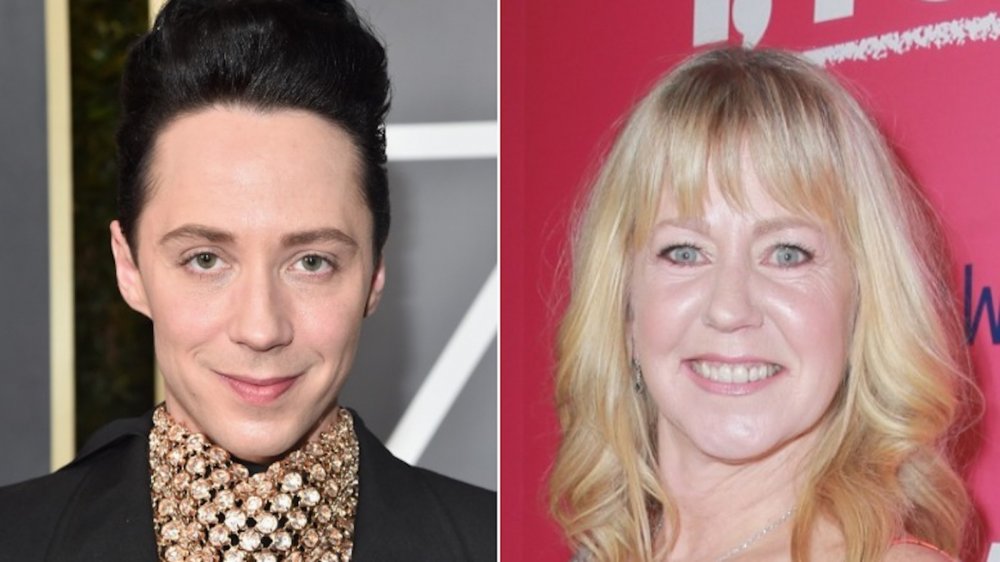 Alberto E. Rodriguez, Rich Fury/Getty Images
Olympian Johnny Weir, the fashion-forward and groundbreaking figure skater, first picked up a pair of blades at age 11, later than your average future Olympic star begins to skate (per Biography). But Weir quickly made up for lost time. With his bold and unconventional style, famously performing to the stylings of Lady Gaga on the ice, Weir retired from professional skating in 2013 with three U.S. National Figure Skating Championship wins and a bronze medal from the 2008 Winter Olympics under his (often bedazzled) belt, per ABC.
Weir has since established himself as NBC's lead figure skating commentator alongside fellow Olympic champ Tara Lipinski. The two have carved out a niche with their "endearing" commentary, per the Wall Street Journal, which deemed the pair NBC's "biggest stars" in 2018. Speaking of television, Weir appeared as Egg on The Masked Singer, per Screenrant, and in 2020, he joined the season 29 cast of Dancing With the Stars. In other words, he's everywhere! Weir has also faced countless questions about his sexuality, eventually confirming he was gay (via Daily News) through the release of his 2011 memoir, Welcome to My World. He has since become a stalwart LGTBQ+ advocate. 
Yet, while those who have been marginalized clearly have Weir's support, Tonya Harding, the once-disgraced figure skater at the center of 1994's Nancy Kerrigan knee-bashing scandal, does not. Read on to learn why Weir is tired of Harding "skating by" on her Hollywood treatment.
Johnny Weir 'won't applaud' or forgive Tonya Harding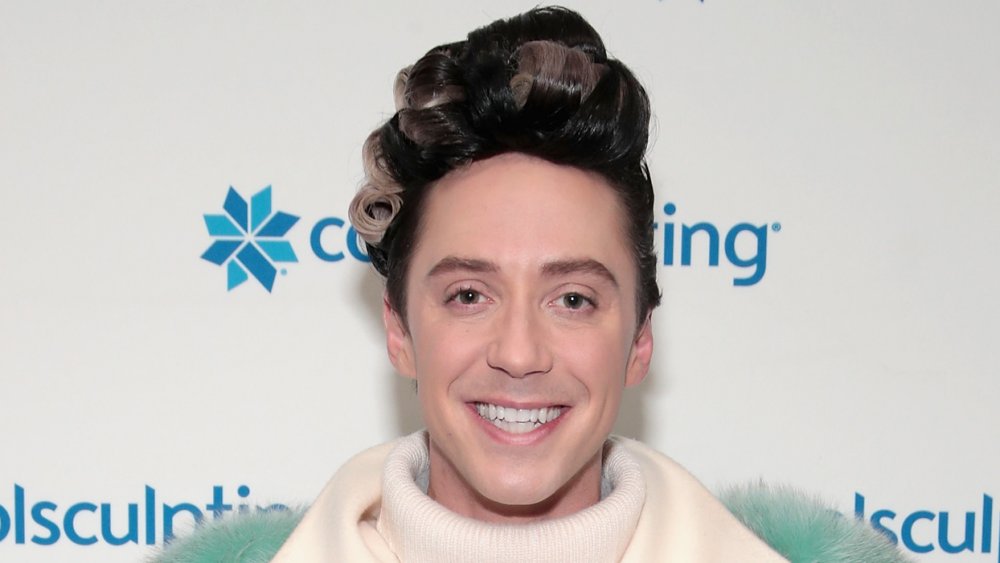 Cindy Ord/Getty Images
Why has Johnny Weir given Tonya Harding a seemingly more-than-icy treatment? Apparently, Weir takes issue with Harding's second chance in the hands of Hollywood. In 2018, I, Tonya saw actress Margot Robbie star as Harding and Allison Janney as her abusive mother, chronicling both the skater's rise and fall after one of the most salacious incidents in sports history. A month before the 1994 Olympic Winter Games, Harding's rival Nancy Kerrigan was attacked by a man who was later linked to Harding. According to The New York Times, U.S. Figure Skating banned Harding from the sport for life. The film received critical acclaim, especially Janney, who won an Oscar for the role. 
Weir, however, was not having it, taking to Twitter to state his case. "I am so over the glamorization of a villain simply because she was born on the 'wrong side of the tracks.' While her upbringing may have been tragic, athletes come from all walks of life and succeed based on merit, not assault," he wrote in 2018. "I won't applaud her and I stand for Nancy."
Weir doubled down when interviewed by TMZ. "She did a horrible, horrible thing," Weir said. "She's a pariah in our sport and she shouldn't be forgiven for basically, possibly having the opportunity of ruining somebody's life." And at the idea that Hollywood shouldn't be forgiving her? He curtly added, "Unless you're a skater or an athlete, you can't really understand."