Why Peter Kraus Didn't Propose To Rachel Lindsay On The Bachelorette
As of October 2020, Rachel Lindsay is happily married to the winner from her history-making season of The Bachelorette. Rachel and Bryan Abasolo — who also happened to be Rachel's First Impression Rose recipient — tied the knot in August 2019. And while obviously we wish them nothing but wedded bliss, fans were rooting for her to pick a different suitor once upon a time: Peter Kraus.
Peter was the runner-up on Rachel's season and it sure seemed like they would have ended up together... there was just one big catch. Peter wasn't yet ready to propose to Rachel after dating her for — *checks calendar* — approximately two months. Sure, he expressed interest in staying with her and seeing where things went from there, but he wasn't ready to get down on one knee. Suffice it to say, Rachel wanted that rock.
Thankfully, they've both since moved on from their very dramatic split to greener pastures. For Rachel, that would be her marriage to Bryan. And for Peter, those greener pastures are literal — i.e. the ones he walks through with his adorable dog Daisy! But let's take a closer look back at how exactly things fell apart for Rachel and Peter.
Rachel Lindsay and Peter Kraus didn't see eye-to-eye about an engagement
Put on your comfiest walking shoes, because it's time for a trip down memory lane. While there was lots of love between Rachel Lindsay and Peter Kraus — and lots of tears — they ultimately disagreed about what "engagement" means. That difference is what caused their relationship to collapse.
As Rachel made clear, she didn't "sacrifice" so much "just to have a boyfriend at the end" of the show." She told Peter, "For me, a proposal isn't 'oh my god, you're getting down on one knee, you're proposing and we're getting married tomorrow, next week, next month, next year.' I feel like it's cultivating a relationship and seeing what you have and if it can work outside of that."
While Peter said he respected Rachel's feelings, he explained, "Unfortunately, my opinions are different and my belief in engagement is that engagement is marriage. Like, I want to do it just as many times as I get married, which is hopefully once in my life." He also wanted to be sure "that this is the person for me at that time and for the rest of time." While Peter did have "hopes of pursuing a relationship with [Rachel] beyond this point," he still stuck to his stance of equating engagement to marriage.
These "polar opposite" views, as Peter called them, meant they couldn't move forward together. The actual split was more than a little heartbreaking for all involved — including the viewers at home.
Rachel Lindsay seemingly had 'all the qualities' that Peter Kraus wanted in a life partner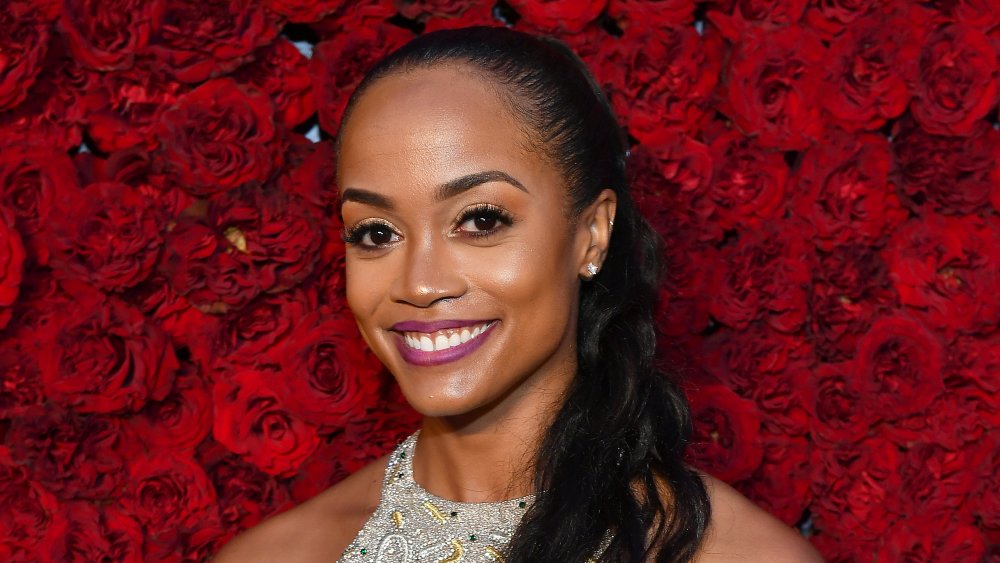 Paras Griffin/Getty Images
During their on-screen breakup, Rachel Lindsay declared, "I want somebody who knows what they want to do." Peter Kraus responded more than a little harshly, telling her, "Great, then go find someone to have a mediocre life with." He believed he could give her an "amazing life," but still maintained, "I don't know what I want to do tomorrow, because that is one day that means the rest of my life." He boldly added, "I think we're both going to regret this decision."
On After the Final Rose, Rachel expressed her lingering frustration and confusion, telling Peter, "You were planning this future with me verbally, but you wouldn't take the actions to make that future happen with me." Peter insisted he wanted that too, but "it's just a difference at that point of what the next step would be to get to that."
He elaborated a bit about the split, "I was incredibly emotional... I watched you walk out the door and I knew that you were a person I could spend the rest of my life with and I knew that you held all the qualities in a person I would hope for in my life, and I let you go because I couldn't get to that same point as you at that time."
Although it's sad they couldn't work it out, Rachel did get what she wanted in the end through Bryan Abasolo: a husband.