Justin Theroux Talks About Brangelina Split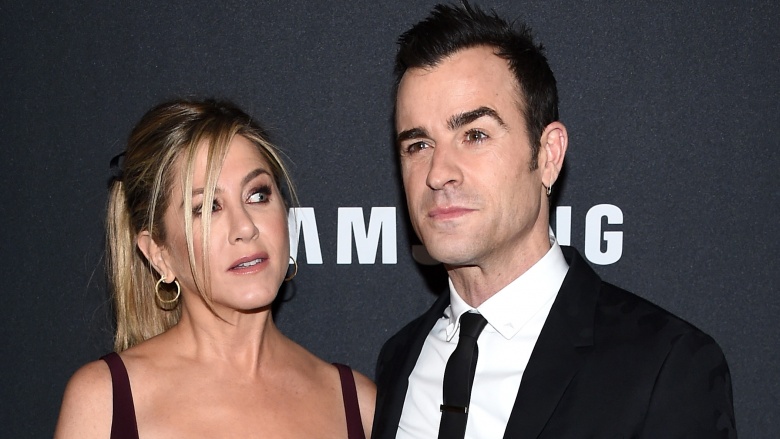 Getty Images
Everyone has an opinion on the Brangelina split, and now Justin Theroux has voiced his.
The actor, who's currently married to Brad Pitt's ex-wife, Jennifer Aniston, spoke out about Pitt and Angelina Jolie's impending divorce with more compassion than many might expect from someone in his shoes.
"As a child of divorce, all I can say is that's terrible news for those children, and that's all you can really say," Theroux told Business Insider. "It's boring to sort of comment on anything else. People are having a bad time. That's horrible."
He called the tabloid headlines about Aniston's glee over the split "nonsense," adding, "There's an endless appetite for trash, apparently, though everyone would say that they don't have that appetite. But I think a lot of people do because people buy it. But there are bigger things to b**ch about. It's shocking how much bandwidth things can take up when there are far more important things going on in the world."
As Nicki Swift previously reported, Aniston isn't thrilled about the breakup, but she's not crying over it, either. A source told Us Weekly, "She always got the sense that something would happen with them eventually. She didn't feel that Angelina was truly the one who Brad was meant to stay with."
Sources also told Page Six, "Jennifer always knew that this day would come. Everyone in Jennifer's inner circle regards Angelina as a crazy master manipulator, but we all presumed the end of their affair would be Angelina leaving Brad for someone else...Jen still cares about Brad and wishes him well. She has moved on and is really happy with Justin Theroux...She's probably having a margarita with Courteney Cox right now."