Inside Kendra Wilkinson And Hank Baskett's Relationship Today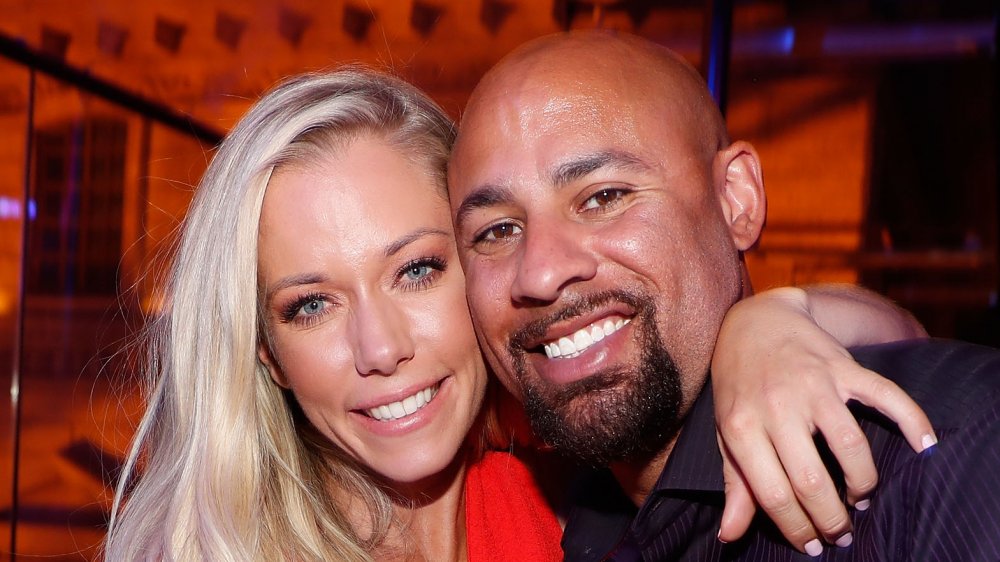 Isaac Brekken/Getty Images
Girls Next Door alum Kendra Wilkinson has let fans in on her life's ups and downs, from her days as a model at the Playboy mansion to her marriage with NFL player Hank Baskett to becoming the mother of two kids, Hank Jr. and Alijah. But, it was Wilkinson and Baskett's relatively rocky relationship and eventual divorce that made the most headlines.
In 2014, Wilkinson's marriage to Haskett drew attention — even outside of what they shared with the public via their reality series Kendra and Kendra On Top — when an alleged cheating scandal began to buzz. According to People, Haskett had an affair with a transgender model while Wilkinson was pregnant. The Playboy star then initially filed for divorce from the former football player in April 2018, citing irreconcilable differences, according to E! News. A year later, their divorce was finalized and the year-long fight over legal and physical custody of their two kids was complete. At the time of the divorce, Wilkinson tweeted, "I gave it all I got. Truly did. I'm beyond proud of myself!! Fought to save [it until] the last second. Oh well. Life goes on."
Two years after the breakup of their nine-year marriage, insiders on the relationship are revealing that the reality TV couple is doing better than you might expect.
Kendra Wilkinson and Hank Baskett are making co-parenting work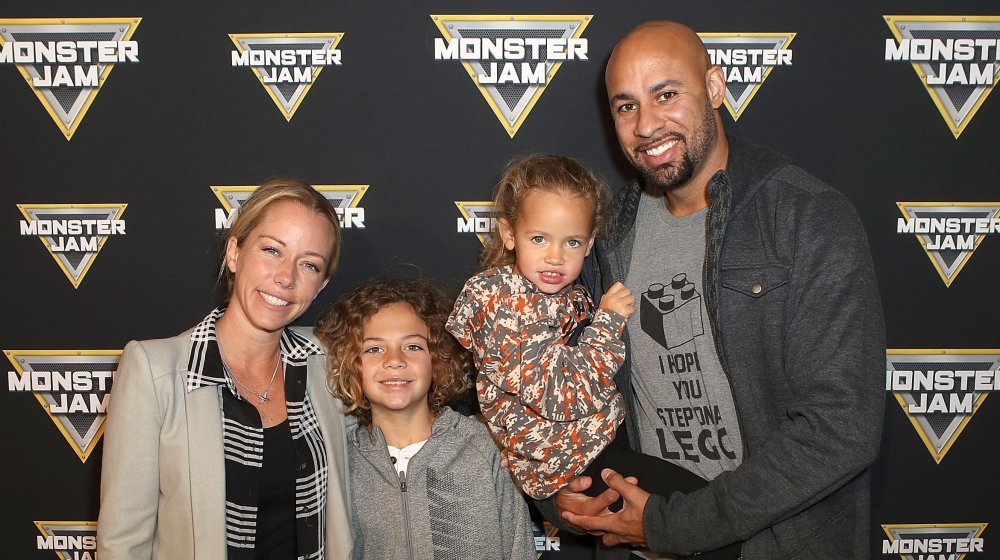 Ari Perilstein/Getty Images
While reality TV stars Kendra Wilkinson and Hank Baskett couldn't make their marriage last, a source confirmed, according to Us Weekly, that the two are working on a peaceful separation, for the benefit of their two kids, Hank Jr. and Alijah. "Kendra and Hank have been very cordial and are in a really good spot with co-parenting," the source told the outlet. "Hank is out of the picture in terms of a romantic relationship, but they have a good thing going when it comes to the kids. They switch off week to week with them."
The insider also revealed that romance is not on the Playboy model's mind. She is instead focused on spending time with her kids and on her new real estate job. At the time of the couple's finalized divorce in 2019, a source told Us, "Kendra isn't a dramatic person and puts her kids first and doesn't think outside noise is worth fighting over. She wasn't spending all her free time with him and she [wasn't] super optimistic in terms of where their 'relationship' [was] going. [He] didn't impact her role as a mom or relationship with her kids."
While Wilkison and Baskett's romance didn't work out, at least these two are managing to make things work as exes and co-parents.