The Truth About Diana Ross' Ex-Husbands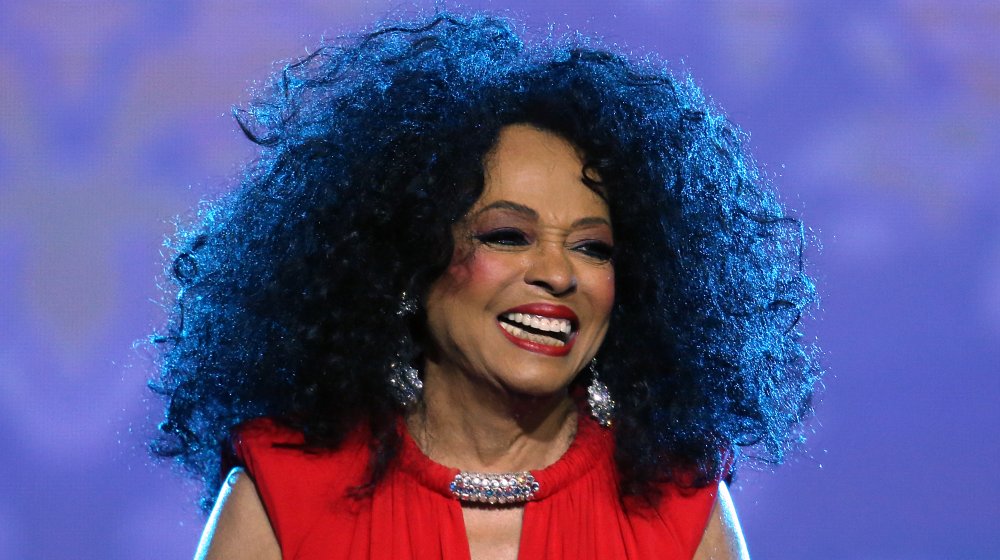 Omar Vega/Getty Images
Diana Ross was once described by People as "Glitter Chic incarnate," a description that still holds up over 40 years later. The singer-actor is one of the most influential and successful artists of all time, with her impact seen in the likes of Michael Jackson, Madonna, Beyonce, and Questlove, to name a few examples. In the 1960s, she sold more records than everyone except the Beatles and became an Oscar-nominated actor in the 1970s. Oh, and did we mention Ross' impressive net worth? The star reportedly has $250 million in the bank, according to Celebrity Net Worth.
As such a successful person, it shouldn't come as a big surprise that Ross hasn't always had it easy in the love department. Director Joel Schumacher, who directed Ross in The Wiz, told People in 1979 that the actor is "barricaded by stardom," saying that for Ross, "a man has to make more money [than her] or be the wife." That's a bit of an outdated take, no? 
Although many would disagree with Schumacher's sentiment, he does seem to have one point — those who get close to Ross might end up in her shadow. However, it's important to note that the singer's two husbands were successful in their own right, even if they weren't household names. With that in mind, let's take a closer look into the lives of Ross' ex-partners.
Robert Ellis Silberstein is a successful music exec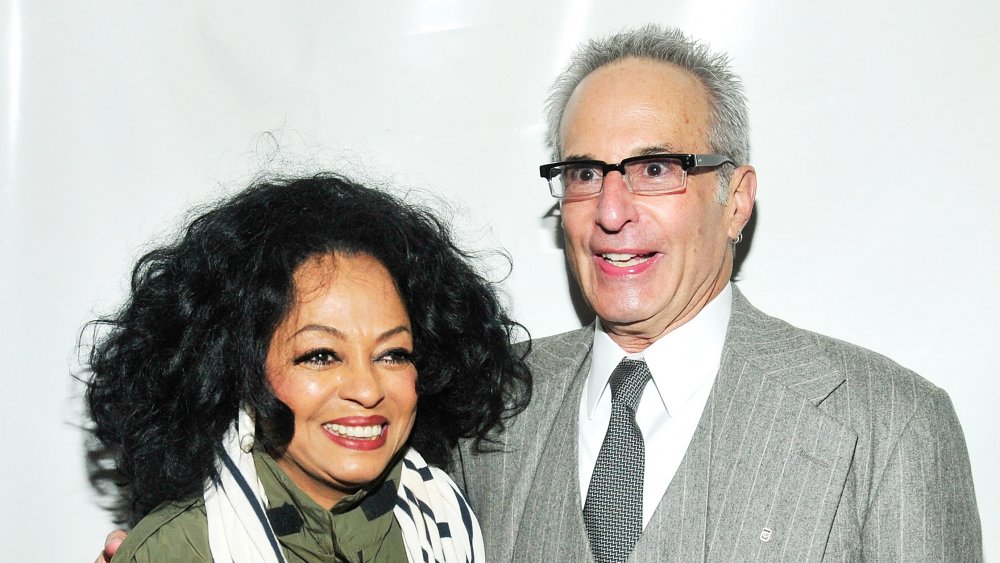 Ben Gabbe/Getty Images
Diana Ross married Robert Ellis Silberstein in 1971, and together they produced two daughters, including Tracee Ellis Ross (Golden Globe-winning star of Black-ish) and Chudney Silberstein. Diana's eldest daughter, Rhonda, was raised by Silberstein, but her biological father is Motown Records founder Berry Gordy. 
Silberstein is a music executive but was jobless when he and Ross met, according to People. Throughout their marriage, he managed other successful acts like Chaka Khan and Billy Preston, but he also learned a lot from Ross about the music industry. Silberstein told People in 1976, "She's been in the business a lot longer than I have and I respect her advice."
After the divorce, the two remained friends, even going on vacation together with their daughters. Though Silberstein seems to have kept a lower profile since his divorce, he continues to work in the music industry and worth about $50 million, per Celebrity Net Worth. It's a relatively small amount compared to Ross' estimated $250 million net worth, but still, nothing to shake a stick at, and certainly more than enough to cover their daughter Chudney's lavish 2015 wedding in Hawaii.
Arne Naess Jr. died in a tragic accident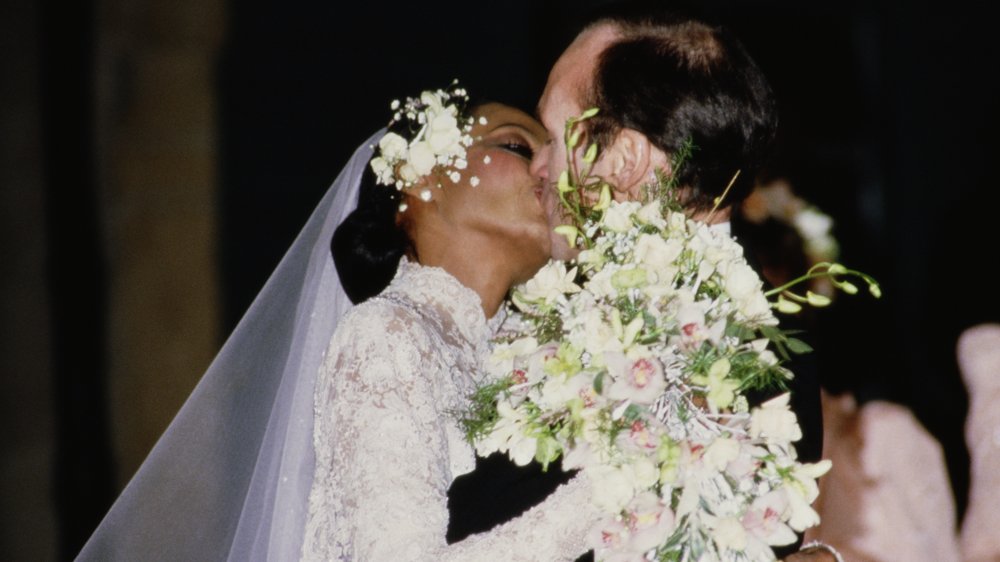 Georges De Keerle/Getty Images
Diana Ross married a second time in 1985 to Arne Naess Jr., followed by a ritzy ceremony the following year. Their ceremony made the cover of People in 1986, and Ross spoke highly of him after their 2000 divorce. The singer told Oprah Winfrey in 2011 that Naess was the "love of [her] life," and called their marriage a "wonderful, wonderful love affair." He and Ross had two children — Evan Ross and Ross Naess — and, for much of their marriage, they lived between Europe and the United States. Naess' net worth was closer to the number in Ross' bank account, reportedly clocking in at around $100 million by the mid-1980s, according to the Los Angeles Times. 
Naess made his money through shipping, but he was well-known for his hobby: mountaineering. Naess was an experienced climber, having climbed Mount Everest in 1985, leading a team of fellow Norwegians, according to The New York Times. Sadly, in 2004, Naess fell to his death at age 66 in a mountaineering accident in South Africa. 
Evan talked about his father's death during a 2018 episode of Ashlee & Evan, stating, "I feel like one of the biggest things I got from my father growing up was, 'You can face certain fears' and no matter what, I can push through."