How Iggy Azalea Hurt Chanel West Coast's Rap Career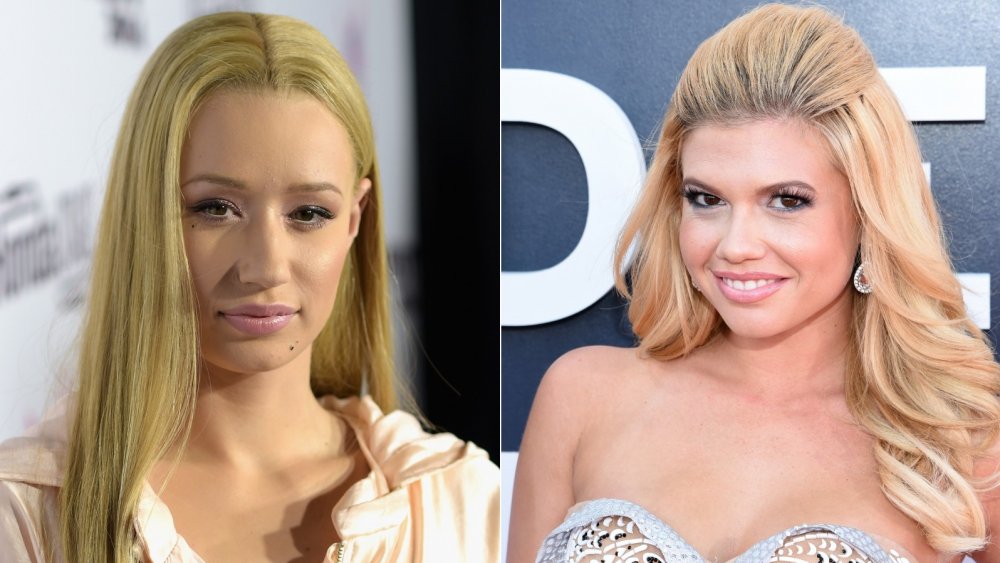 Jason Kempin, Larry Busacca/Getty Images
It may be hard to believe now, but there was a time when Iggy Azalea was considered one of pop music's hottest and most promising new stars. It was the summer of 2014, and Azalea occupied the top two spots of the Billboard Hot 100, becoming the first act since the Beatles to achieve this feat. In hindsight, it seems like her collaborators Ariana Grande and Charli XCX probably had something to do with this success, but at the time, Azalea was hailed as one of the year's biggest new talents.
Of course, we now know that Azalea's career flailed by the next year. That didn't stop other aspiring pop-rappers from envying her position on magazine covers and music charts. One of these rappers was Chanel West Coast, best known for her role as a commentator on Ridiculousness. However, West Coast had actually been trying to break into hip hop for a long time, even getting signed to Young Money Entertainment, the record label founded by Lil Wayne and featuring huge acts like Drake and Nicki Minaj. However, Chanel West Coast's career never reached their stratospheric levels, a reality she believes has a bit to do with Iggy Azalea.
Chanel West Coast was seen as too similar to Iggy Azalea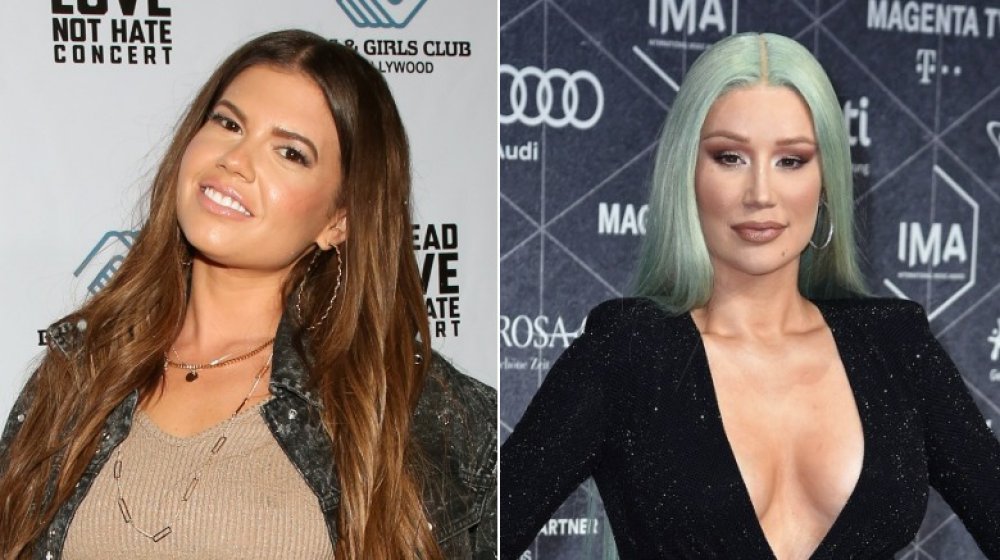 Paul Archuleta, Tristar Media/Getty Images
In a 2014 profile in LA Weekly, at the peak of Iggy Azalea's run on the charts, Chanel West Coast expressed frustration that she was always going to be compared to Iggy Azalea, despite having spent nearly a decade working up to that point. "It looks like I'm the second, but really I've been doing this since I was 14 years old," she said.
The comparison to Azalea certainly did not help her chances at all, especially as the wave of public opinion broke and turned against Azalea. By August 2014, when the profile was written, its author was already picking up on a sentiment that would only grow more powerful, writing, "Both cultivate an image that is equal parts baller and cheerleader; both borrow hip-hop tropes to somewhat boring effect: Middle-class white women rapping about their struggle to acquire labels and diamonds is about as edgy as a Sex and the City movie." Tough, but fair.
Despite Azalea's floundering career, West Coast was unable to move into the space she vacated. West Coast's debut album never came, and she is no longer signed to Young Money, though it's unclear exactly when she parted ways with the label. Whether or not Iggy Azalea is to blame for Chanel West Coast's lack of success, their connection certainly didn't help matters.