Kardashians Fear For Rob's Life Over Blac Chyna Drama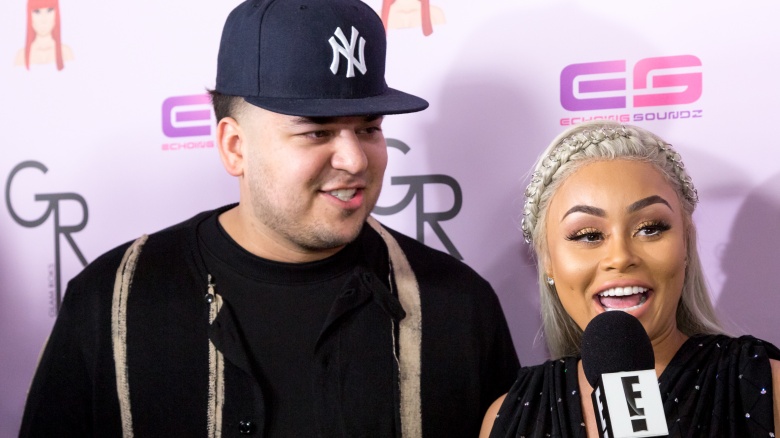 Getty Images
Rob Kardashian is in bad shape, and his family is concerned. Sources tell TMZ that Kardashian and Blac Chyna are on the outs, and it's taking a big toll on his health. The pair have been living apart for nearly two months, with the reclusive Kardashian "almost never walking out his front door." The lack of activity shows: he's reportedly gained back the 50 pounds he lost since he and Chyna began dating.
Chyna reportedly helped pull Kardashian out of his depression before, but now she may be making it worse. Sources say the pair constantly fight when they're together. A source told TMZ, "Rob is in a dark place...[the family is] praying he snaps out of it."
This seems to be a cyclical pattern: when Kardashian gains weight, he loses motivation, which, in turn, causes him to gain more weight. His family is terrified the weight gain will exacerbate his diabetes, for which he was hospitalized in December 2015. (Kardashian previously blamed his initial weight gain on his 2012 split from Rita Ora, who denied they ever dated.)
Kardashian has also been missing filming schedules for the reality show Rob and Chyna, and he's skipped out on promotional appearances with his estranged fiancée, who has still been showing up even though she's eight months pregnant. These issues all reportedly contributed to Kardashian's social media meltdown this week, in which he tweeted sister Kylie Jenner's phone number to the world and skipped his own baby shower.
A source told People Kardashian and Chyna are still together, though it's not a good situation. "Rob and Chyna are not in a great place. They are always up and down, but they went through a very rough patch as recently as last week," the insider said. "They weren't speaking, or even texting. It doesn't bode well for their relationship, especially considering the baby is coming so soon. They're not broken up, but it's not a healthy relationship at all."
The family is hopeful Kardashian will come around when his daughter is born. "His family is sure he will be a great dad," a source told People. "They do agree that for the baby's sake, Rob and Chyna need to find a way to get along better."