Here's Who Viola From The Haunting Of Bly Manor Is Married To In Real Life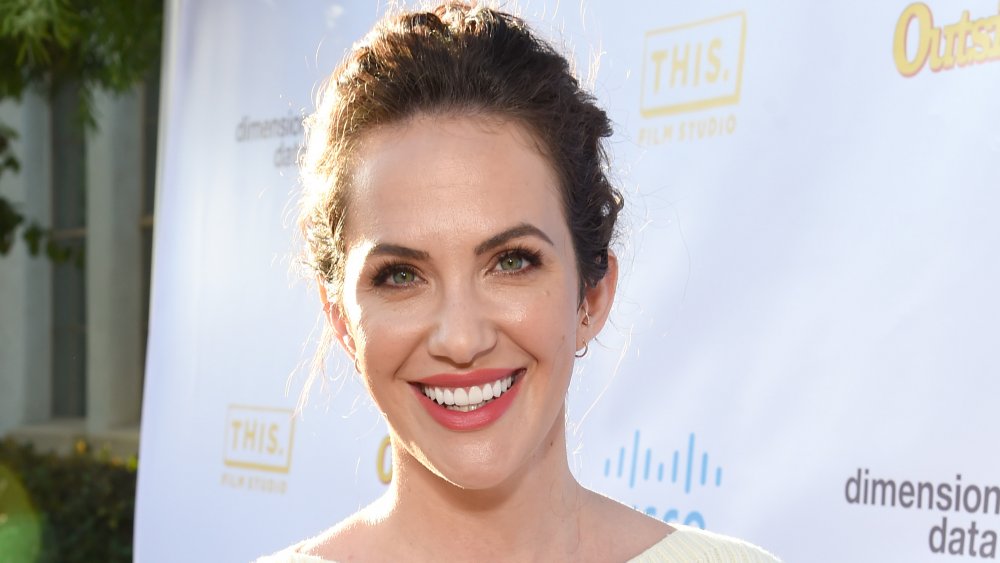 Michael Kovac/Getty Images
Horror fiends have a new Netflix series to feast their eyes on just in time for Halloween 2020! Loosely based on the novel, The Turn of the Screw, The Haunting of Bly Manor is the newest horror binge-fest that has viewers and critics spooked. The follow-up and spiritual (make that very spiritual) sister to 2018's The Haunting of Hill House, the show holds an impressive 86% on Rotten Tomatoes as of this writing, offering fans a new eerie mansion to visit and crypt of familiar faces. Though it tells a different story, many of the principle cast members from Hill House, like Oliver Jackson-Cohen, are back for this ghostly anthology.
Fans may especially recognize Kate Siegel, who plays Viola on the 17th century-set show and lights up the screen in Episode 8, as POP SUGAR noted. "Still thinking about kate siegel as viola lloyd," one Twitter user wrote. (Spoiler alert) "Victoria pedretti and kate siegel playing lesbians... the way that we won," wrote another (Siegel plays an LGTBQ+ character on the show). Meanwhile, the actor also stole the show on Hill House as Theodora, the sister with arguably the most tragic backstory. 
But something that fans of Kate Siegel may not know is who she is married to in real life. Yup, you could for sure say Siegel's husband is involved in her work, joining the ranks of celebrity couples who are entangled professionally. So scroll down to find out who Viola from Bly Manor calls husband! 
Kate Siegel is married to an accomplished director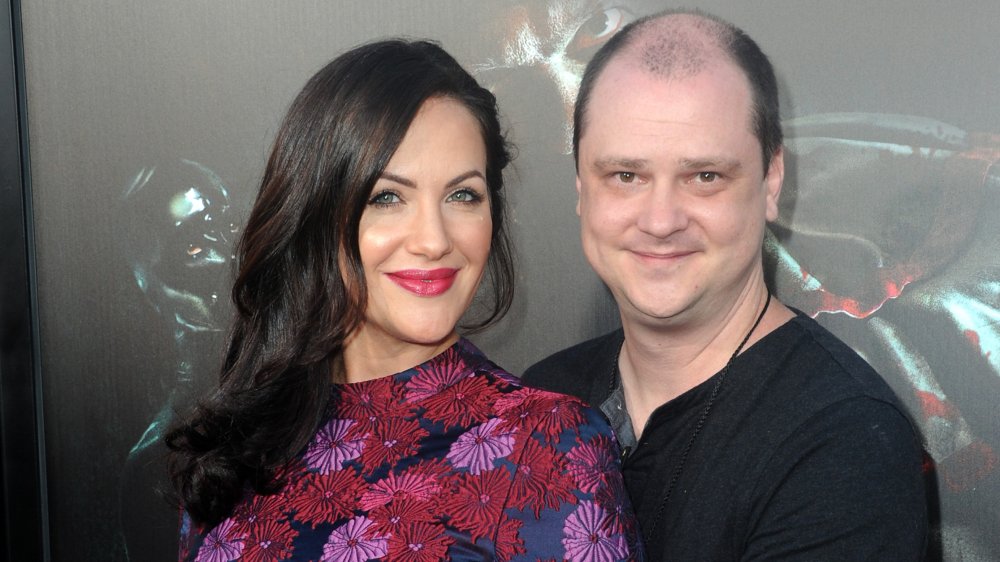 Albert L. Ortega/Getty Images
So who did Kate Siegel, aka Viola from The Haunting of Bly Manor, marry? That would be the show's director, Mike Flanagan! Yup, the pair have two children together, and in 2018, they named their second child after character fans of The Haunting of Hill House may recognize, as AV Club noted. "Today, Kate and I welcomed our daughter, Theodora Isabelle Irene Flanagan, into the world. Mom and baby are both fantastic, tired, and so, so happy," Flanagan tweeted at the time (Theodora is the name of Siegel's Hill House character, remember?).
Flanagan has quite the spooky resume, as he helmed 2019's far-from-disappointing The Shining sequel, Dr. Sleep, starring Jason Bateman. He also directed 2017's Gerald's Game (another Stephen King adaptation), to name just one of his acclaimed additions to the horror genre. 
With that said, The Haunting of Bly Manor isn't getting only "shining" reviews. A few publications have written negatively about the show, and Flanagan has not kept silent on Twitter. Earlier in October 2020, he retweeted a post that read, "Stop getting people who don't like horror at all to write horror reviews..." Clearly, someone is not having it! Regardless of the hate, Mike Flanagan is making a name for himself, with even Stephen King saying his work is "genius." And with an adorable marriage to Kate Siegel, we can't wait to see what he's "Haunting" next!