Jamie Lee Curtis Makes Head-Turning Chris Evans Claim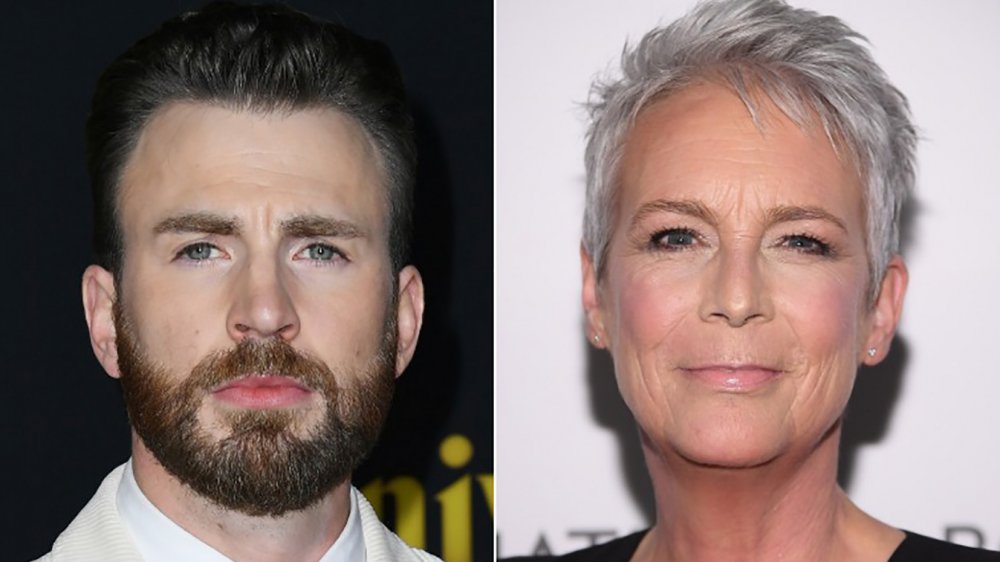 Jon Kopaloff, Dimitrios Kambouris/Getty Images
Chris Evans caused an internet uproar back in September 2020 when he accidentally leaked a "certain type" of photo. Yup, unfortunately, the Knives Out star's knife was out — if you get what we mean. According to Page Six, the MCU star was streaming a harmless video of his family playing a game to Instagram, but forgot to trim the full clip, thus revealing a glimpse at his camera roll and one x-rated photo in particular. Whoops!
Though Evans quickly deleted the video, it still went viral, with everyone from brother Scott Evans to Avengers co-star Mark Ruffalo making light of the embarrassing moment. Many fans and peers soon comforted the star, too, deflecting from the mishap by posting wholesome content instead. Aw! And Chris Evans humorously addressed the photo himself. "Now that I have your attention....VOTE Nov 3rd!!!," the star tweeted. Basically, he made the best of it!
Meanwhile, not everyone has found the situation funny. "The public respect for Chris Evans' privacy/feelings is wonderful. Wouldn't it be nice if it extended to women when this kind of thing happens?" Kat Dennings, who appeared in the Thor films, tweeted. And another celebrity who is also feeling a little suspicious about the whole incident is Knives Out co-star, Jamie Lee Curtis. It seems the actor has some interesting thoughts about Chris Evans' motives and the seemingly all-too-convenient timing of his social media slip-up. Scroll down to see what Curtis had to say about the situation.
Jamie Lee Curtis doubts the x-rated snap was accidental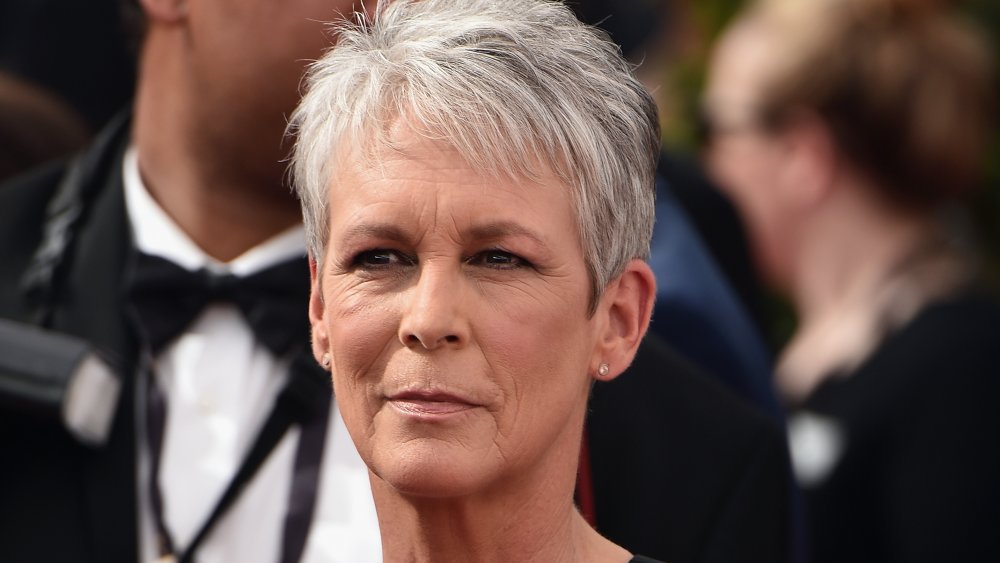 Larry Busacca/Getty Images
What does Jamie Lee Curtis think about the Chris Evans photo mishap? As it turns out, the Freaky Friday star doesn't believe Chris Evans' nude photo was that "freaky," or that accidental. "My boy! Proud of him," Curtis said during an October 2020 appearance on The Kelly Clarkson Show. "Got my attention! My question is this, he's so smart and such an unbelievably beautiful human being, I'm wondering if it was even planned?" Kelly Clarkson then chimed in, agreeing that the stunt seemed a little too newsworthy, as Evans' tweet encouraging fans to vote has 1.2M likes and counting as of this writing. "He's so clever. I kind of think it was planned because he was trying to get people to vote. It was kind of like, 'Now that I have your attention,'" Clarkson said.
Curtis jokingly added that she could have made a pretty solid pun incorporating another Knives Out co-star. "I could have made some joke and said, 'He takes after his TV father Don Johnson," Jamie said, referring to the mystery film which she, Chris, and Don starred. "Because I'm really good friends with [Don's ex-wife] Melanie Griffith. She's one of my best friends and has been forever," Curtis continued.
Well, it seems Curtis and Clarkson were making light of the whole thing. But it does make you wonder whether Evans' x-rated mishap was a push to get some fans to the polls!