Expert Breaks Down Katy Perry And Miranda Kerr's Relationship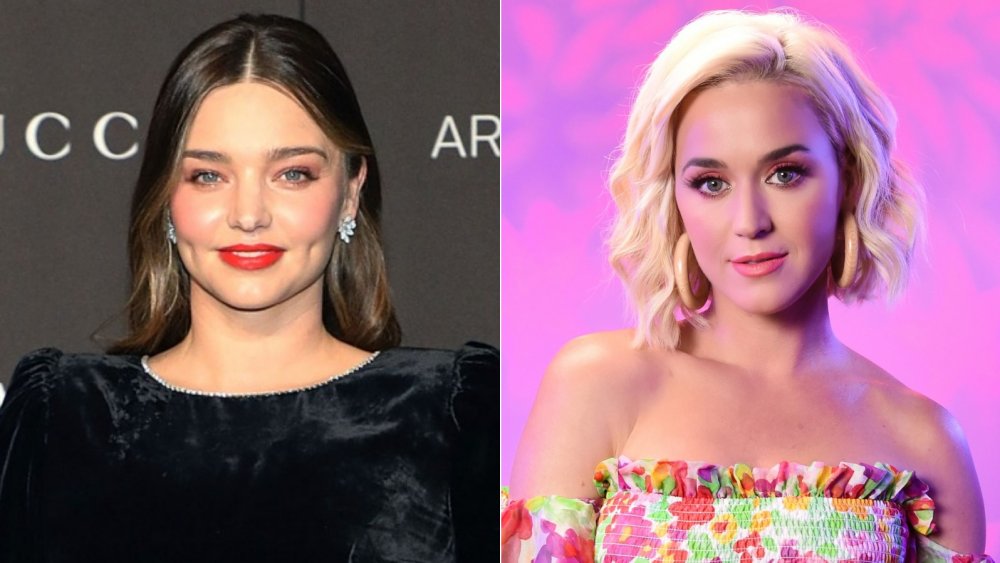 Taylor Hill, Michael Kovac/Getty Images
Orlando Bloom and Katy Perry welcomed daughter, Daisy Dove Bloom, in August 2020, according to People. The duo announced their engagement in February 2019 and have been celebrating their love since they were first spotted as a couple back in January 2016, according to the outlet. Baby Daisy is the second child for Bloom, who shares son, Flynn, with former wife, Miranda Kerr. For her part, Kerr married the CEO of Snapchat, Evan Spiegel, in 2017 and they share two children, according to E! News. With growing and blended families, it's fair to wonder how things are working out between Kerr and Perry. What's their relationship like? Do they get along?
It seems like things are purely positive. As E! News notes, when Perry and Bloom announced the birth of Daisy, Kerr commented on the post: "I'm so happy for you guys. Can't wait to meet her." Later, when Perry announced on Instagram that she was returning to work on American Idol with a very funny cow-themed post, Kerr commented: "Omg you're amazing! Love you."
While things are looking good, Nicki Swift spoke with a relationship expert to break down the connection between Perry and Kerr.
Miranda Kerr and Katy Perry's friendship is actually physically healthy for them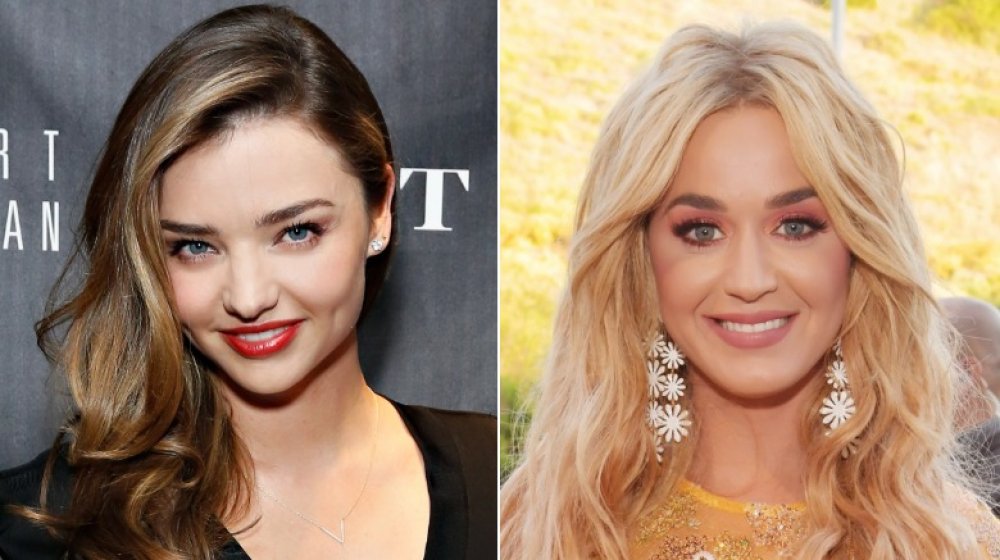 Cindy Ord, Lester Cohen/Getty Images
Nicki Swift spoke with Dr. Gail Saltz, an Associate Professor of Psychiatry at the NY Presbyterian Hospital Weill-Cornell School of medicine and host of the Personology podcast to break down Katy Perry and Miranda Kerr's relationship, both of whom have children with Orlando Bloom. Dr. Saltz explained why it's beneficial that the two stars have a friendly relationship, both for themselves and their kids, saying, "Having positive and mutually supportive relationships amongst a blended family is healthier for all involved, particularly all the children. Anger, jealousy, rivalry, general toxicity affect the mental health of all involved."
Our expert noted that when children observe their parents being toxic and negative, it can undermine their feeling of security about their parents. Conversely, Dr. Saltz noted, when children see their parents being "supportive" and "congratulatory" of others, it "provides a great model for being kind, generous of spirit, accepting, empathetic, and moral."
Dr. Saltz explained that this positive behavior is also healthy for the adult. In the case of Perry and Kerr, it's really encouraging and in fact, physiologically healthy that they have such a supportive relationship with each other. Dr. Saltz noted that in cases where there is feuding and anger, the people involved have a greater likelihood of experiencing depression, anxiety, and even poor physical health.
So it's encouraging and wonderful to see how much love exists between Perry and Kerr, not only for the wellbeing of their families but also for their own health and happiness.