Blackpink: Light Up The Sky Reveals Jennie's Biggest Regret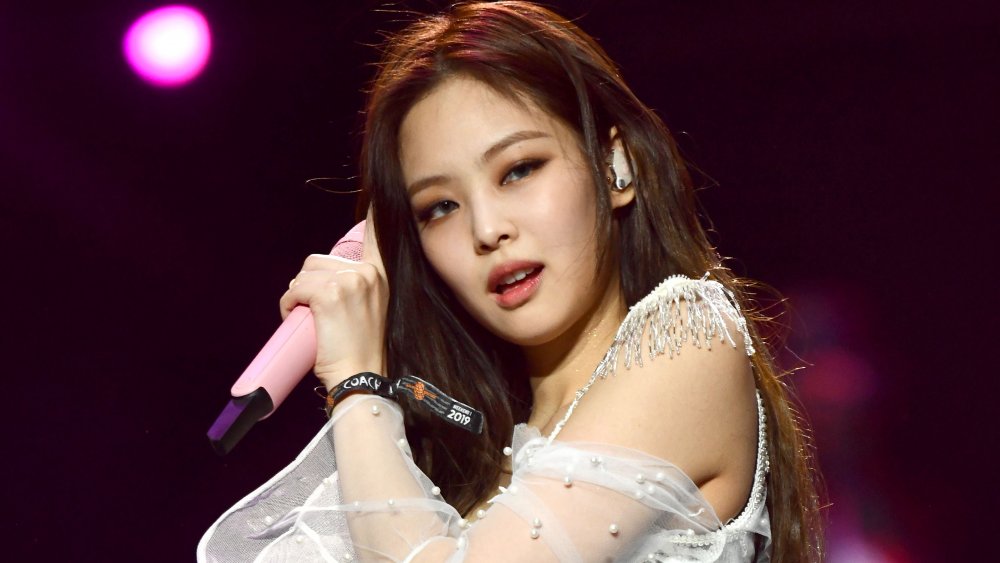 Scott Dudelson/Getty Images
Blackpink's documentary Light Up the Sky hit Netflix in October 2020 with all the hype and attention that only Blackpink can bring. Per The New York Times, the documentary offers an "emphasis on individuality," giving each of the groups' members — Jisoo, Jennie, Lisa and Rosé –  a chance to share their stories.
During a candid confessional with Jennie, fans get a glimpse of her life prior to superstardom. She explained, "I was born in Korea. It's just me and my mom. I'm an only child. I was raised in Seoul until I was 10." Jennie continued, "I went to Australia and New Zealand to travel with my mom and by the time we got to New Zealand, it was so nice and peaceful. She asked me, 'How do you feel about living here?' and I said, 'Yea, I would like that.' So from 10 to 15 I was in New Zealand by myself. I never really got to spend so much time in the house with my mom until recently." 
Then, Jennie described the turning point, which led her to pursue music. "When I turned 15, I was deciding whether I should move to America," she said, before revealing her life-changing decision. "I came back to New Zealand to pack my stuff up and that's when I realized, I don't want to go to America and do another study there by myself. I actually want to become a singer ..."
As Jennie explained her trajectory, she also spilled her biggest regret.
Did training for Blackpink take Jennie's childhood from her?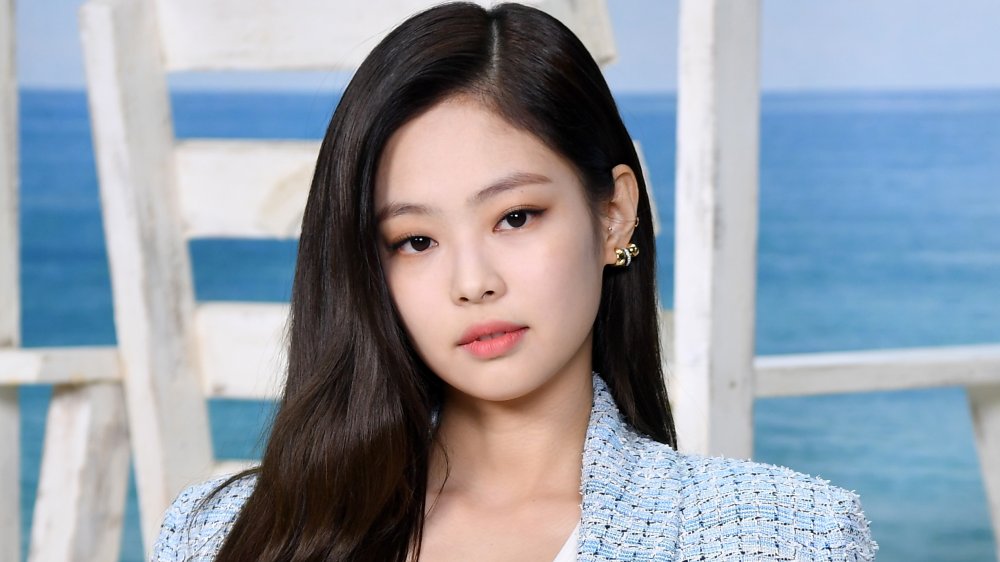 Pascal Le Segretain/Getty Images
In the Netflix documentary Blackpink: Light Up the Sky, Blackpink's Jennie got candid about her childhood and background prior to her success in the K-pop group. Jennie explained that after spending her early years in New Zealand — where she lived at a homestay — she decided that she wanted to be a singer. The K-Pop star returned to Korea and auditioned for YG Entertainment, where she was accepted right away.
What's encompassed in an acceptance by music industry mega-brands like YG Entertainment? The New York Times calls the management group an "intensive, live-in pop conservatory," noting that the Blackpink members hinted at "long hours, harsh criticisms, [and] a competitive atmosphere" while living in the boarding school environment. Vice notes that some of the K-pop training centers can be "intense" and "rigorous."
Considering both her time in New Zealand and her intensive, live-in training with YG Entertainment, Jennie admitted her biggest regret in the documentary. "I don't regret spending time as a trainee learning how to dance, how to sing" she said. "But one thing I wish is to maybe have lived at home until I was like, 18, 19," Jennie added. "A lot of people make lots of memories as a high school student but I never had that."
While Light Up the Sky touches on the lost parts of the Blackpink ladies' lives, it's quite possible that it doesn't even start to uncover all the sacrifices it took to reach the level of success they have achieved.