Who Is Blackpink's Producer, Teddy Park?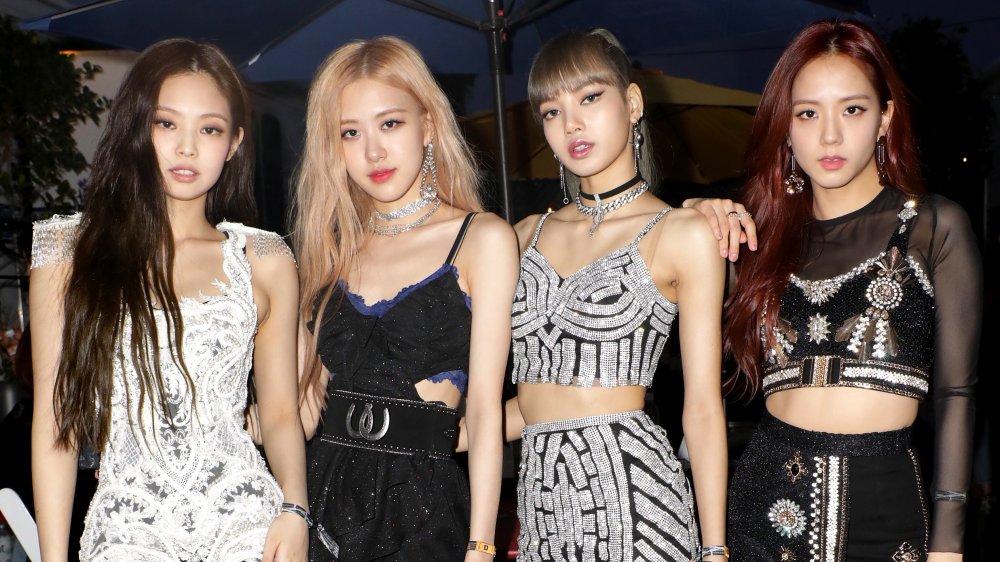 Roger Kisby/Getty Images
K-Pop group Blackpink is on top of the world these days. In 2020 alone, they released their first studio album, a music video for their single "Ice Cream" with Selena Gomez – which racked up over 70 million views in 24 hours – and a feature-length Netflix documentary. The girl group is comprised of four members: Lisa, Jisoo, Rosé, and Jennie.
Their diversity is part of the key to their success. Though based in South Korea, they have differeent backgrounds. Jennie and Jisoo are from South Korea, while Rosé was raised Australia and Lisa was born and raised in Thailand, per Time. Their multinational experiences and superb linguistic skills have enabled them to break into foreign markets in a way that no other K-Pop group — except maybe BTS — has been able to do. In 2019, Blackpink made history as the first K-pop group to perform at Coachella, and they doubled down on historic moments when they graced the cover of a major U.S. fashion magazine, appearing in Elle's September 2020 issue.
All that being said, the group owes its success to more than just a diverse fan base. Blackpink puts out high-quality music videos, choreographs intricate dance routines, and drops songs that are straight-up bops. The secret to those bangers? That would be their producer, Teddy Park, who only recently stepped out of the shadows. Read on to find out how this mysterious man took Blackpink from a simple K-Pop group to an international phenomenon.
Teddy Park is very close with Blackpink
Despite only recently appearing in the news as the mastermind producer behind Blackpink, Teddy Park has been around for years. He got his start as a member of 1TYM, a Korean hip-hop group that formed in the late '90s. These days, he's an in-house producer for Blackpink's record label, YG Entertainment. While he works with a multitude of groups, he's especially committed to Blackpink. He's written and produced their music since they first became a group in 2016. Park's seen Blackpink grow into one of the most successful K-Pop girl group in history.
In a clip from the group's Netflix documentary, Blackpink: Light Up the Sky, Park got candid about his relationship with the band. "I've written and produced every single song that's come out so far," he said while in the studio with girls, adding, "We're very particular with what we put out." Park seemed to be particularly impressed with Rosé, whose work ethic he applauded. "She stays here 'til like 6 'o clock am just in the studio," he said, "Sometimes I'm like, 'Wow, you're still here?'"
According to the director of the documentary, Caroline Suh, the feeling is mutual. In an interview with A.V. Club, she claimed that Park played a huge role in the girls' life, not just professionally but also personally. "Before we really sat down with Teddy, all of the members talked about him as if he was their older brother, someone they confide in — kind of like a wise sage."
There you have it. Teddy Park: writer, producer, and sort of big brother.