Taylor Swift And Calvin Harris Are Apparently Friends Again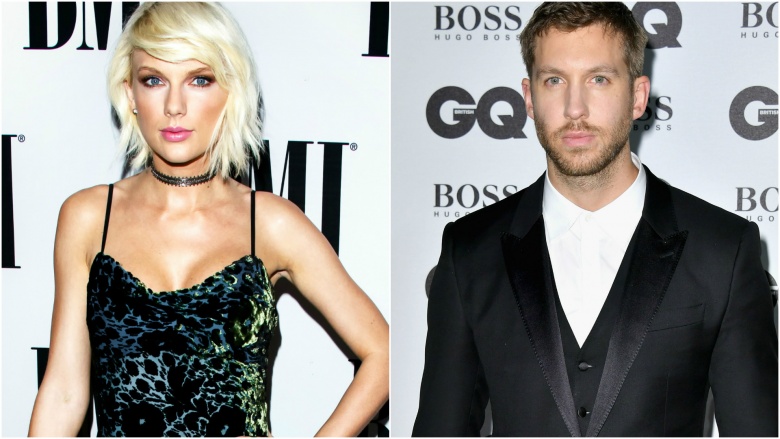 Getty Images
Many years ago, Carrie Bradshaw famously wondered: can you be friends with an ex? Well, in the case of Taylor Swift and Calvin Harris, the answer is yes. Sources for TMZ claim the former couple exchanged texts following Swift's breakup from Tom Hiddleston in an effort to end their high-profile feuding once and for all.
It seems as if they're still never, ever, ever getting back together, however. Sources also said the text exchange was "not a rekindling of the old fire" and that they haven't talked on the phone or seen each other in person. Still, TMZ seems convinced their interaction was enough to put a stop to what has been a few months of nasty headlines.
As loyal Nicki Swift readers will recall, Swift and Harris—whose breakup was confirmed in June 2016—began a high-profile public relations battle after news broke the next month that Swift penned the lyrics to Harris' hit song with Rihanna, "This Is What You Came For." Harris subsequently put Swift on blast via Twitter, alleging she was trying to bring him down. "I wrote the music, produced the song, arranged it and cut the vocals," he tweeted, "And initially she wanted it kept secret, hence the pseudonym." Harris called Swift an "amazing lyric writer" before letting his true feelings fly. "I figure if you're happy in your new relationship you should focus on that instead of trying to tear your ex bf down for something to do" he said, referring to her high-profile fling with Hiddleston, confirmed just two weeks after they broke up.
In September 2016, Harris expressed regret over his Twitter rant. "It was completely the wrong instinct," he told GQ magazine. "I was protecting what I see as my one talent in the world being belittled. It felt like things were piling on top of me and that was when I snapped. I'm not good at being a celebrity, but when it ended, all hell broke loose. Now I see that Twitter thing as a result of me succumbing to pressure. It took me a minute to realize that none of that matters. I'm a positive guy."
Harris also expressed frustration over how the events of their breakup played out in public, implying it was Swift who catalyzed the drama. "It's very difficult when something I consider so personal plays out very publicly," he said. "The aftermath of the relationship was way more heavily publicized than the relationship itself. When we were together, we were very careful for it not to be a media circus. She respected my feelings in that sense."
Swift's feud with Harris wound up being one in a series of PR disasters for the songstress. In July 2016, Kim Kardashian reignited Swift's feud with Kanye West by posting a series of videos to her Snapchat that allegedly showed Swift approving West's now-infamous song, "Famous," even though Swift had denied doing so. Then, in early September 2016, Swift's relationship with Hiddleston ended after a whirlwind three months.
In the case of Swift and Harris, at least, all's well that ends well.