Twitter Went Wild For Post Malone's Outfit At The BBMAs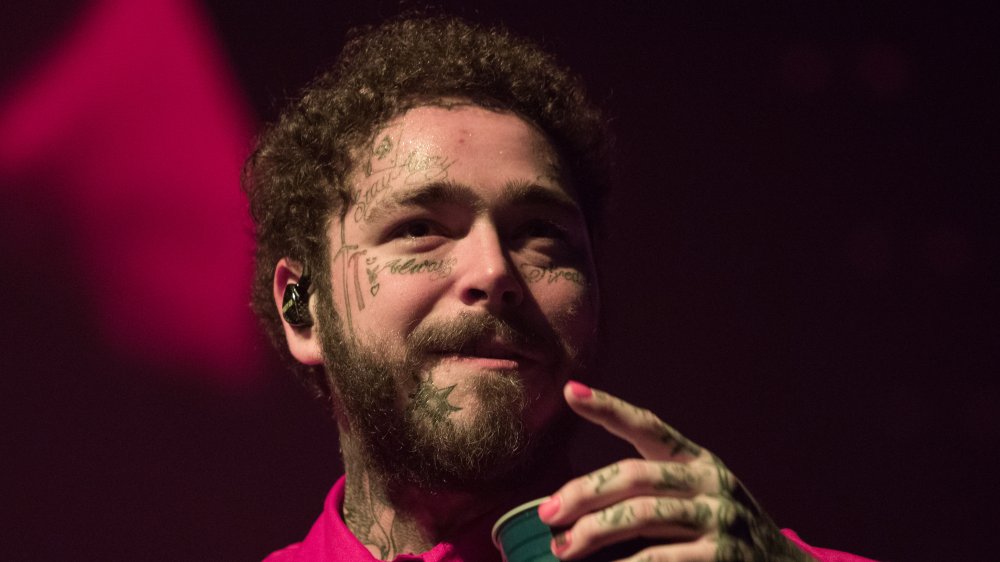 Rick Kern/Getty Images
Post Malone was one of the big winners during the 2020 Billboard Music Awards, which aired on Oct. 14, 2020. After receiving a whopping 16 nominations across 15 categories, the "Circles" singer took home Top Male Artist. "This is very strange here. Thank you Lily for presenting me. You're so sweet. You know it's a weird time for everybody and I just want to focus on spreading love and just doing everybody's best," the artist said. "Because I know it's weird and it's so bizarre to see nobody in the audience here."
Malone continued, "I want to thank everybody at home, I want to thank all my fans. I want to thank my beautiful mother, I want to thank my very handsome father. I want to thank my very beautiful stepmom Jody, and I want to thank my whole family and everybody." He concluded his acceptance speech by noting, "I'm not a man of many words, as you know, last time I accepted an award I said, 'I love grapes' and I would like to accentuate that statement because I still do and I very much do."
Although the noms and the ultimate win are amazing, Twitter is buzzing about Postie's outfit for the night. Keep scrolling after the jump to see what caused such a stir. 
Post Malone is a growing fashion icon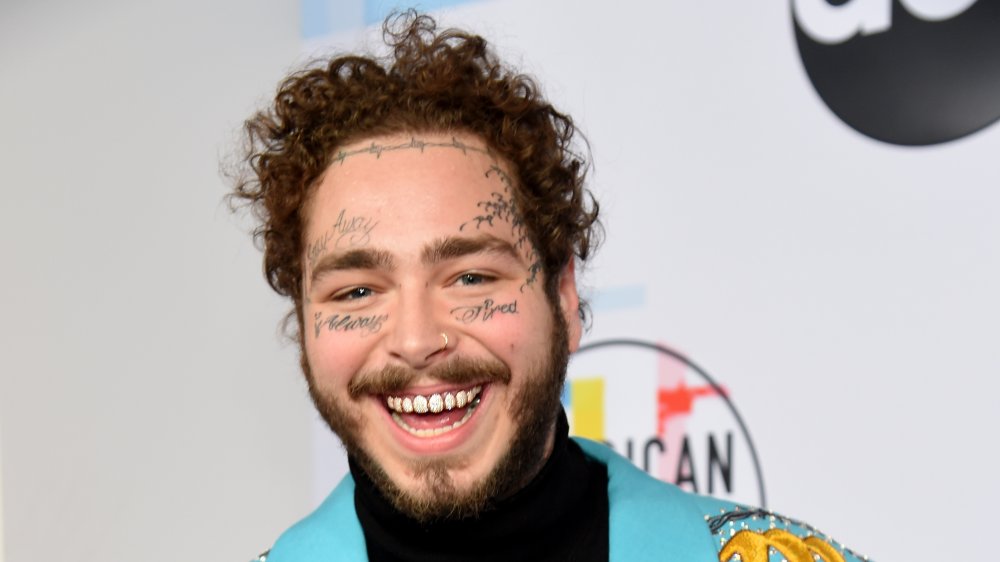 Kevin Mazur/Getty Images
Post Malone's big night created an even bigger splash after viewers began noting his award show attire. According to Footwear News, the "Sunflower" rapper wore "an all-black look that teamed a fringed leather jacket with a black T-shirt and a knee-length black pleated skirt." Fans of the artist had all the positive words for the look. 
"OMG YALL I STAN POST MALONE'S OUTFIT TONIGHT ON THE BBMAS," one user tweeted. "Ok but like why was Post Malone's outfit low-key hot #BillboardAwards," tweeted another. One fan even compared the star to Robert Sheehan's character in Netflix's The Umbrella Academy, noting, "post malones outfit rn is definitely something klaus and/or robert sheehan would wear."
Of course, this isn't the first time the musician has made a statement with his clothing choices. Even designers have noticed his undeniable style and flair. "His style is unconventional and reminds me a little of '70s glam rock. It's a great vibe when he dresses up," said SSS World Corp creative director Justin O'Shea in a 2018 Vogue interview. "He has a particular way of wearing pieces, which is also connected to his look. It's unique rather than predictable." Bravo, Postie.