How BTS Stole The Show At The 2020 Billboard Music Awards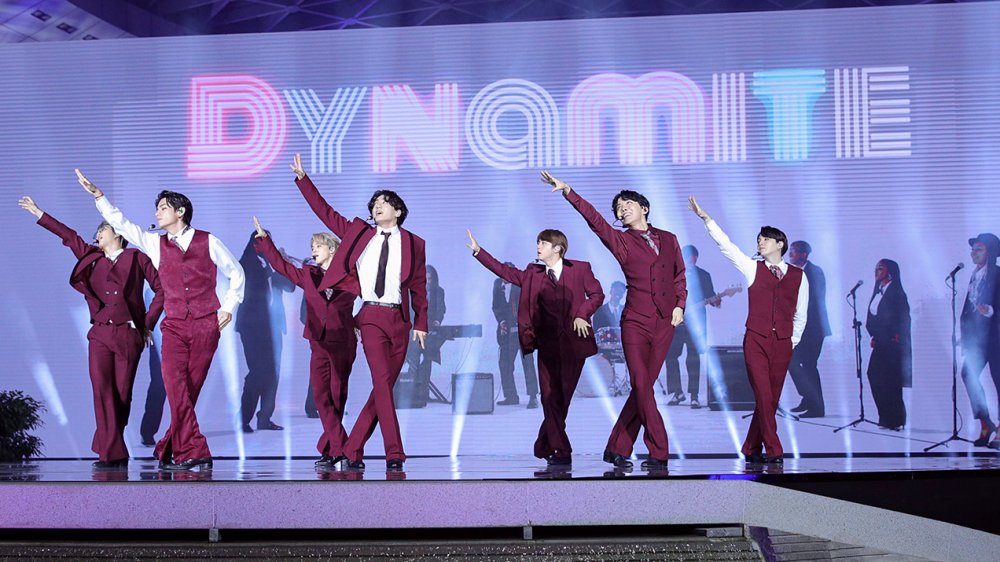 Bbma2020/Getty Images
Live from Seoul, BTS gave a rousing performance at the 2020 Billboard Music Awards, which aired in America on Oct. 14. Due to the ongoing coronavirus pandemic, the boy band was unable to travel to the United States from their native South Korea to receive their award and perform their chart-topper, "Dynamite." The group accepted their award for Top Social Artist, their fourth consecutive win in the category thanks to the die-hard BTS Army, over video chat from across the Pacific Ocean. However, the distance didn't stop the group from delivering one of the most electrifying segments of the evening.
BTS brought their signature choreography and style to perform their first Billboard number one hit, "Dynamite," complete with backup singers. The performance was well-received, not just by show host Kelly Clarkson, but by the real tastemakers of our time, the denizens of Twitter. Keep scrolling to find out what fans had to say about the performance.
Fans couldn't get enough of BTS at the BBMAs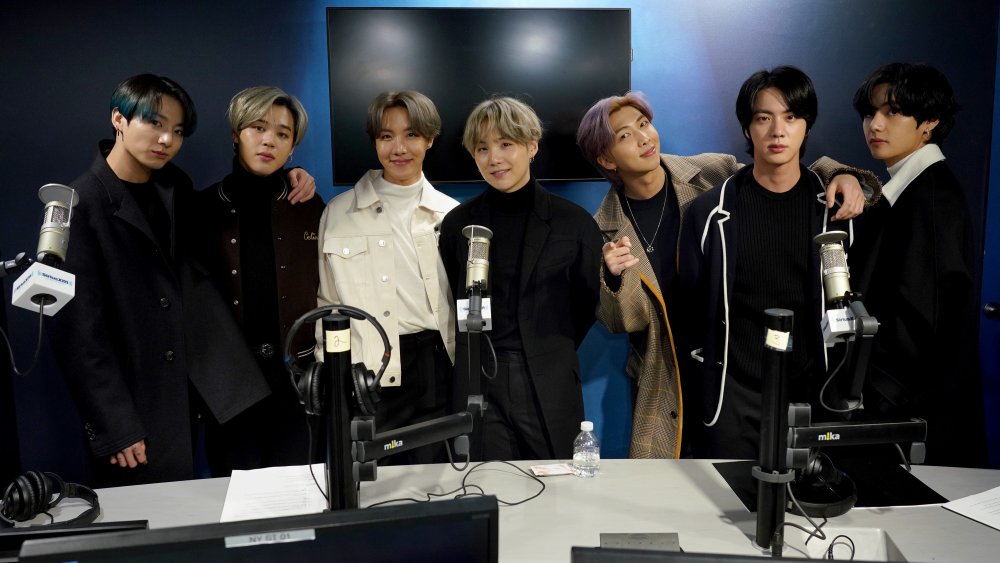 Cindy Ord/Getty Images
BTS has one of the most loyal fanbases of any group not only in the United States or South Korea but in the entire world, and the ensemble showed just how they earned that status with their dynamic performance at the Billboard Awards. Twitter lit up for every second they were on stage, and then some, with users pouring in from all over the globe to heap praise on the band. One user tweeted that the group was "the only ones who can make me sit through the bbmas," while another argued, "BTS is literally on a different league, nobody's doing it like them."
A few eagle-eyed members of the BTS Army noticed that the group performed in Incheon Internation Airport, located just outside Seoul. One user researched the airport, discovering, "they actually have designed space for performance and cultural exhibitions there for the passengers to see." Another found some poignant symbolism in the decision to perform in the space, writing, "They wanted to show their sadness they couldn't do the world tour because of this pandemic." The commenter added, "it's a promise they will fly for the ARMYs over the world soon."
So here's to BTS for stealing the show — it's clear they're beloved by fans!