The Surprising Inspiration Behind Doja Cat's Billboard Performance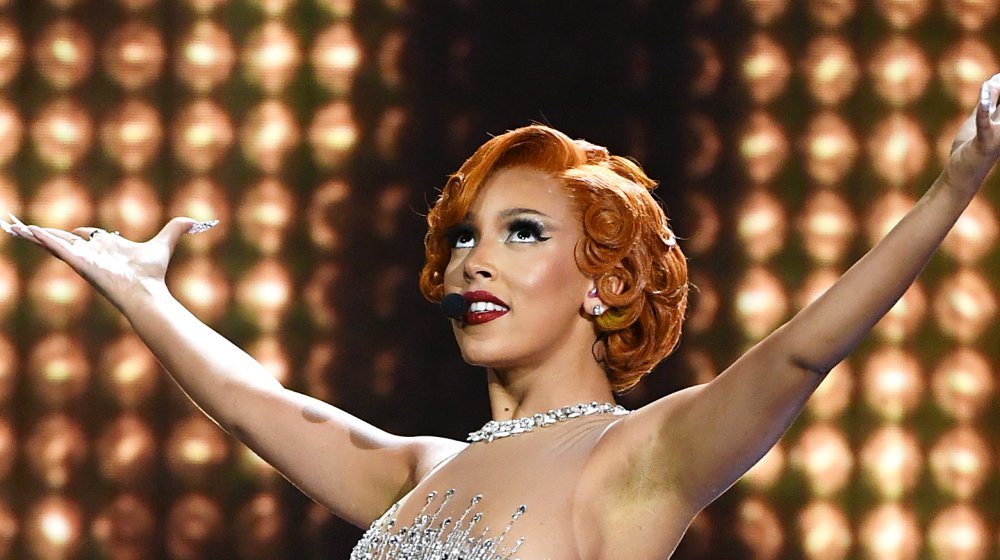 Kevin Winter/bbma2020/Getty Images
The 2020 Billboard Music Awards were a fairly low-key affair. As with all award shows taking place in the pandemic-stricken year, the presentation was filmed without an audience, and without very many attendees. Though performers like Garth Brooks and Alicia Keys did show up and give energetic showings, one of the night's surprises came from Doja Cat, who performed a medley of her songs "Juicy," "Say So," and "Like That." And if Doja Cat is going to do one thing at an award show, she's going give a capital "P" production.
Doja Cat's performance lit up Twitter, with one user writing, "She genuinely NEVER misses," and another calling her the "BEST PERFORMANCE TONIGHT." It's not hard to see why the artist had social media captivated: Doja arrived with dancers, an intricate set, and impressive costumes. The elements, however, were not just the brainchild of Doja Cat and her team, but a nod to a certain Oscar-winning movie.
Doja Cat channeled 'Chicago' at the 2020 Billboard Awards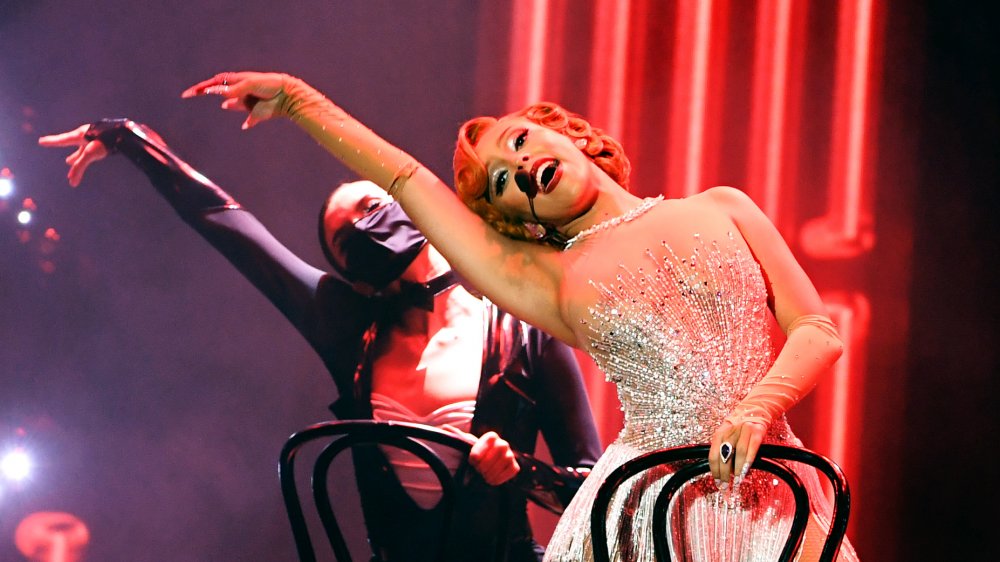 Kevin Winter/bbma2020/Getty Images
Doja Cat kicked it back to Broadway with her Billboard Music Awards performance, channeling the musical-turned-movie, Chicago. Doja's first song, "Juicy," specifically referenced the set and costumes of the song "Roxie" from the 2002 film about murderous women in 1920s Chicago. The artist gave her best Renée Zellweger impersonation, delivering a riff on the song's iconic monologue reflecting on the character's newfound success and notoriety. A pretty good parallel in a year that has seen Doja's career skyrocket.
Doja Cat continued to channel the movie (and musical) with her subsequent two songs — borrowing some of Bob Fosse's famous choreography for "All That Jazz," performed by Catherine Zeta-Jones in the movie, for her TikTok smash, "Say So." Of course, she performed the TikTok choreography as well, with a little update — or should we say "throwback" — to the 1920s. Doja popped into a bit of the Charleston, the dance craze that would have surely dominated TikTok had it existed a century ago, with some swinging horns to accent. In a year when award shows can sometimes feel clumsy due to social distancing guidelines, Doja Cat brought a few minutes of good old-fashioned showbiz. Theatre kids across the land, rejoice.