Why En Vogue Was Turning Heads At The 2020 Billboard Music Awards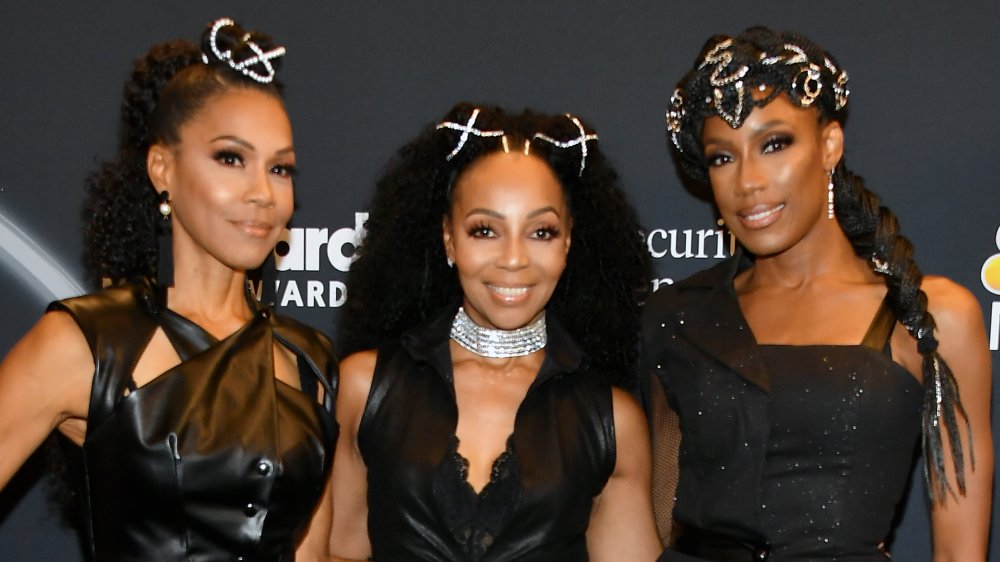 Amy Sussman/bbma2020/Getty Images
The Billboard Music Awards are all about honoring today's hottest artists, but the 2020 award show made plenty of room for timeless icons, too. Cher presented Garth Brooks with the show's Icon Award for his decades of hits, and '90s icons such as Brandy and En Vogue performed at the socially-distanced awards show, too.
As BBMAs host Kelly Clarkson explained, En Vogue's performance was a throwback to 1990, when the women "sent their first three singles to No. 1 on the Hot R&B/Hip-Hop Songs Chart, making them the first female group ever to do it." The group reunited to perform "Free Your Mind" – one of its all-time most-famous songs. This performance was just as epic as the original, and fans were loving how similar En Vogue's 2020 look was to the style it rocked back in the day.
Watching the trio sing the catchy lyrics — "Free your mind, and the rest will follow" — was like hitching a ride on a time machine and getting a much-needed break from this challenging year. Here's what fans had to say about En Vogue's 2020 Billboard Music Awards performance.
Fans loved En Vogue's Billboard Music Awards performance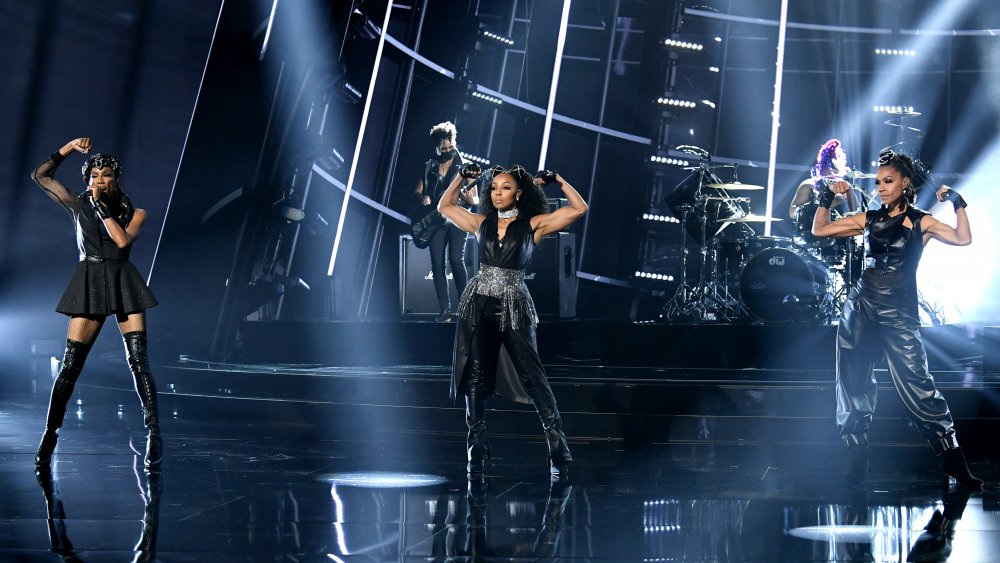 Kevin Winter/bbma2020/Getty Images
"Free Your Mind" was a massive hit in the '90s, and it was just as much of a hit at the 2020 Billboard Music Awards. "The En Vogue ladies came through and they look amazing," one fan tweeted. "En Vogue look even better now than in the '90s! I enjoyed the hell out of their performance," another viewer tweeted.
While the trio's performance was epic in its own right, fans couldn't help noticing that Rhona Bennett, Terry Ellis, and Cindy Herron are seemingly ageless, too. "Damn En Vogue sounds amazing and look fabulous & gorgeous as if they haven't aged a damn day!!," one fan tweeted. We think the two exclamation points are necessary, too — it just might have been the best performance of the entire awards show.
The group's throwback rendition of "Free Your Mind" was the perfect way to close out the award show and leave fans on a nostalgic note. We'll be streaming this classic hit all week long.