The Truth About Johnny Weir And Tara Lipinski's Friendship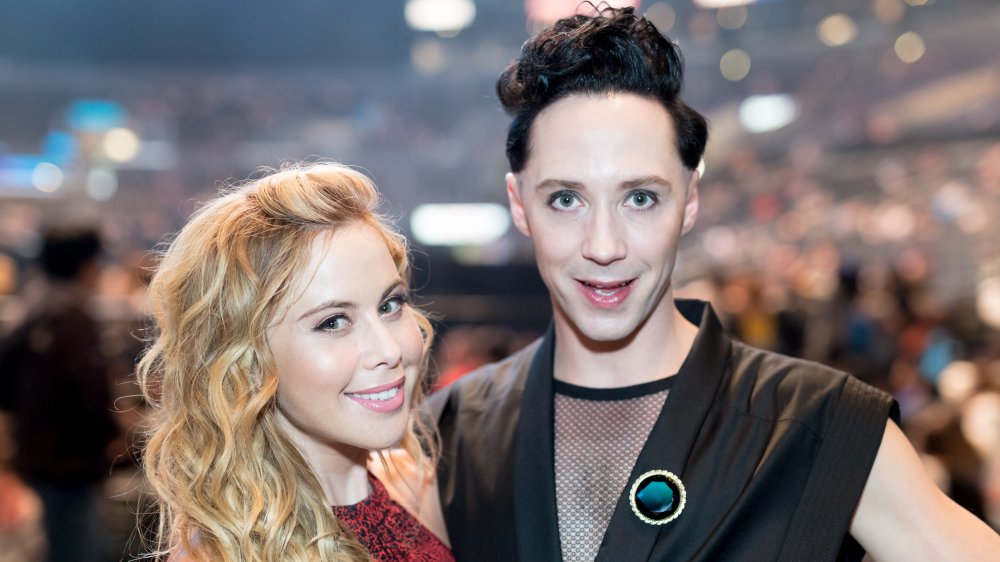 Greg Doherty/Getty Images
Former Olympic skaters Johnny Weir and Tara Lipinski are like two peas in a pod. The besties and co-workers first became household names during the 1998 Olympics, when Weir competed and Lipinski won the Olympic gold medal, becoming the youngest individual Olympic gold champion in history at the age of 15.
Despite competing together in the Olympics, the pair didn't officially meet until they worked together in 2010 for Universal Sports for the World Championships. In an interview with GQ, Lipinski said of their first encounter, "At the end, you were giving me a foot rub on camera or something creepy like that." Another three years passed, and the Olympic skaters found themselves both working the same gig. During their downtime, they had a chance to hang out and bonded over their matching Céline bags, as they recalled to GQ. The two finally hit it off, and Lipinksi said, "It was just one of those instant connections." 
That's when the new friends came up with the concept of doing skating commentary together. Much to their surprise, NBC was on board with the idea, and Lipinksi recalled, "Within that next year we went to Sochi, and on-air and off-air we just started to bond. It's like a long-lost soul mate that I met late in life. I can't imagine my life without him."
The duo became the breakout stars of the 2018 Winter Olympics in Pyeongchang, South Korea, and the rest is skating history. Has Johnny Weir and Tara Lipinski's friendship lasted?
Johnny Weir and Tara Lipinski's friendship runs deep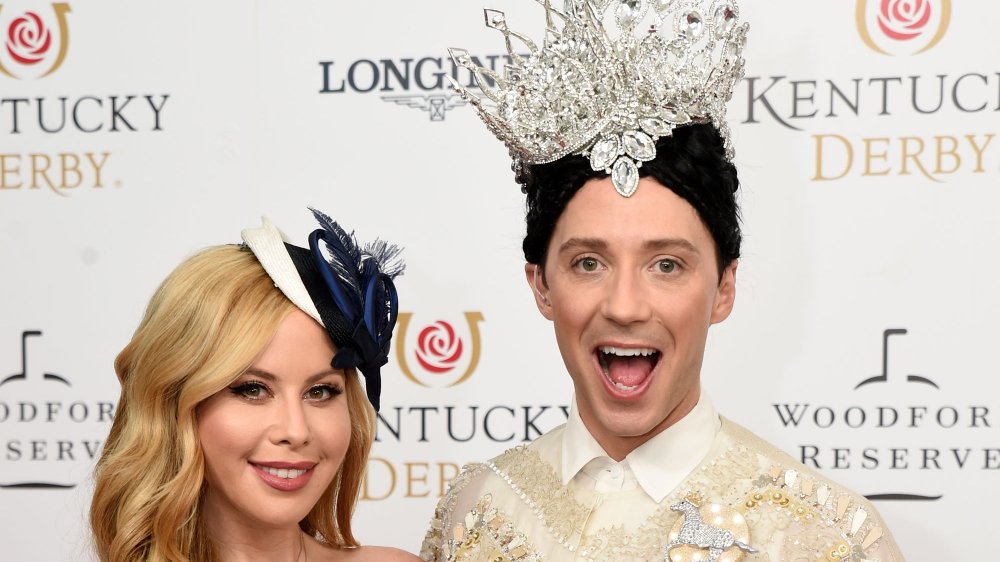 Stephen J. Cohen/Getty Images
Johnny Weir and Tara Lipinski are indeed best friends. On June 24, 2017, Lipinksi married sports producer Todd Kapostasy. Can you guess who served as her bridesman? Johnny Weir, of course! Of their friendship, Lipinski told People, "He's my very best friend. We've been through a lot of great times and a lot of horrible times together, and I think we just have this special bond that is hard to find."
To celebrate their bond, Lipinksi had something created very special for Weir, who is known for his sparkly fashion, to wear on her wedding day. Lipinski was aware Weir would be wearing his custom Swarovski crystal-studded Hermès shoes to her nuptials, so she designed a glittering boutonniere to match. Of the gift, Weir said to People, "My special flower made me so happy. The fact that we get to work together, have adventures, and laugh the whole way through it is such a special gift that I never take for granted!"
Tara Lipinski and Johnny Weir continue to work with one another in commercials and they even do commentary for non-skating events like the Kentucky Derby. They also had a podcast appropriately titled Tara and Johnny that ran for two years and ended in 2018. One of the reasons fans love them as commentators is that they are genuinely incredibly close friends, and you cannot beat that sort of chemistry. The 2022 Winter Olympics can't come soon enough!