The Real Reason Lena Waithe Split From Her Wife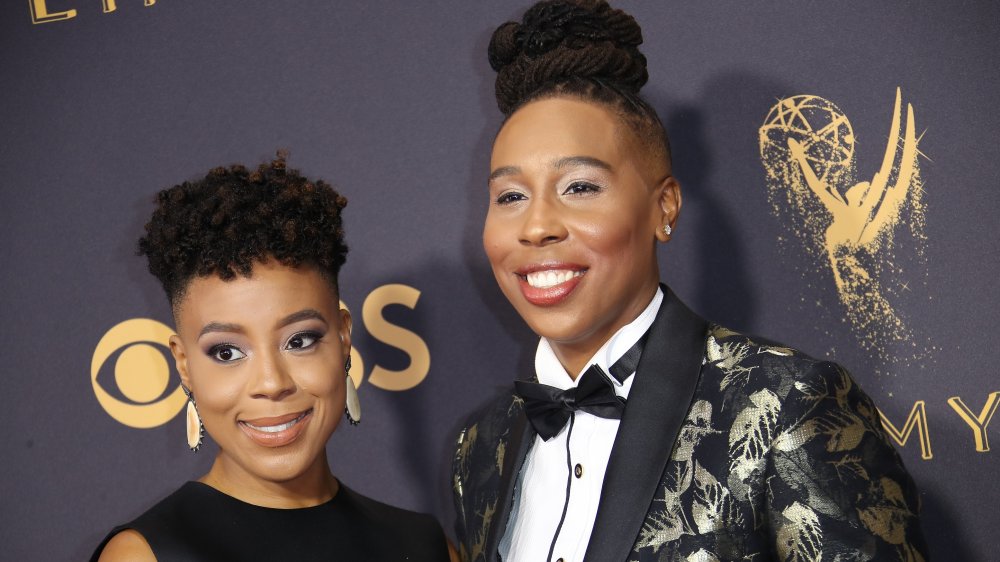 Dan Macmedan/Getty Images
Lena Waithe is not only a talented director, writer, producer, and actress. She's also a certified icon in the Black LGBTQ+ community. So naturally, her years-long relationship with former wife Alana Mayo drew quite a lot of attention. The pair got engaged in 2017 and announced they'd gotten secretly married in November 2019. 
For many, the pair were a rare example of an out, proud Black queer couple in Hollywood. That's why it was ultra-heartbreaking when Waithe and Mayo split up just two months after announcing their marriage. One InStyle writer, Thandeka Mujati, even wrote that the news of the divorce "hit [her] like a bus," adding that their split "gutted" her because of what the marriage represented.
At the time of the divorce announcement in January 2020, Waithe and Mayo's reps released a standard-issue breakup statement to E! News. They wrote, "After careful thought and consideration, we have decided to part ways. We have nothing but support for one another and ask that you respect our privacy during this time." As you can see, there wasn't much explanation given for the extremely quick split. But the rumor mill quickly started to churn with the alleged real reason for the separation. Here's what the grapevine says.

Their split was plagued by cheating rumors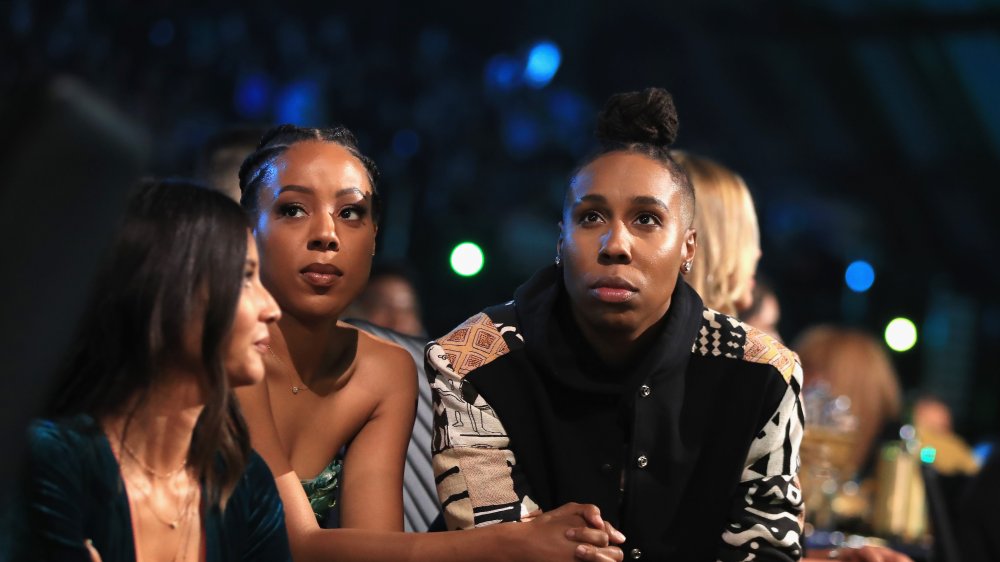 Chris Polk/vmn18/Getty Images
Lena Waithe and Alana Mayo's marriage ended as suddenly as it began, taking fans by surprise and causing a whirlwind of questions. Shortly after the couple announced their divorce, the outlet Love B. Scott broke the news that the relationship may have ended because of Waithe allegedly cheating. Sources told the outlet that the relationship had been on the rocks even before they tied the knot. "The quickie wedding came after multiple instances of Lena's infidelity," the outlet reported. "Lena went along with it as a way to placate Alana and salvage their relationship."
But a source said that the wedding didn't help matters. "Even after they married, Lena was still buying designer gifts — Chanel, Gucci — for other women," the source told Love B. Scott. Waithe was also linked to Harriet actress Cynthia Erivo right after the breakup.
Without comment from Waithe or Mayo, it's impossible to confirm why they parted ways. But after the rumors began, fans immediately labeled Waithe a cheater and panned her on social media. "This seems very on brand for Lena, what person who squints that much is faithful?" one person wrote on Twitter. "I'm not saying I knew Lena Waithe was a cheater after that Halle Berry Kiss, but I knew Lena Waithe was a cheater after that Halle Berry kiss," another tweeted, referencing the time Halle Berry kissed Lena Waithe on Jimmy Kimmel Live in May 2019.
Meanwhile, Mayo has stayed out of the spotlight since the split.