The Truth About Hoda Kotb Adopting Another Child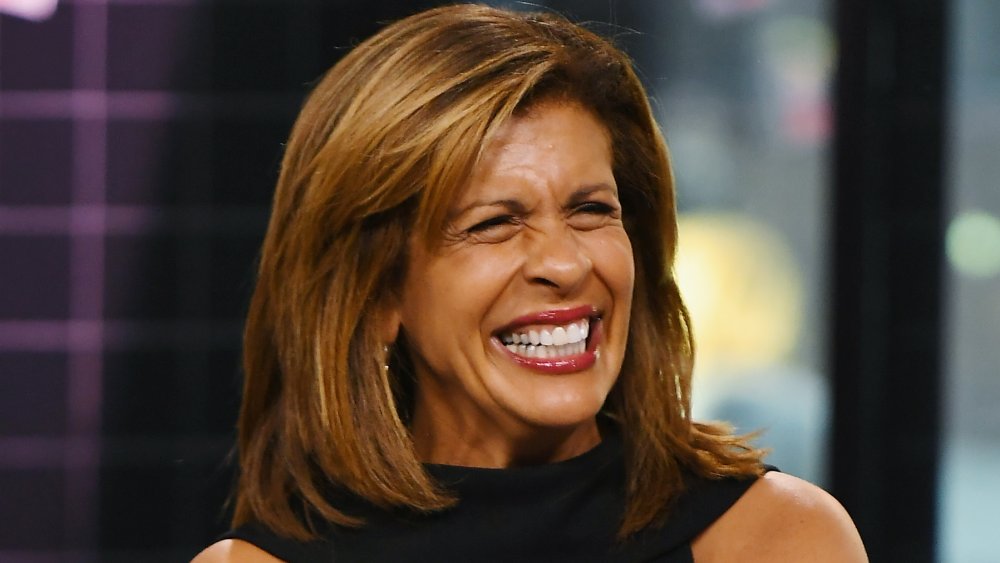 Nicholas Hunt/Getty Images
Hoda Kotb has lived an incredibly full life. As a journalist, she has worked all over the United States and the world. While she got her start on-air at then-CBS affiliate WXVT in Greenville, Miss., per CNBC, she's since covered international events, including the 2018 Winter Olympics in PyeongChang, South Korea and the wedding of Prince Harry and Meghan Markle. Most days, however, she goes live from 30 Rockefeller Plaza in New York City as a host of Today.
When Kotb's not working, however, she is still busy at home. Kotb has been with fiancé Joel Schiffman since 2013, per Good Housekeeping. She announced their engagement on Today in 2019. The two already have two children together, adopting their first daughter, Haley Joy, in 2017. Kotb and Schiffman adopted a second daughter named Hope Catherine in 2019.
You might think that Kotb would have her hands full, juggling a family and a demanding career, but it seems that she is not done with her motherhood journey. In October 2020, Kotb revealed that she and Schiffman are in the process of adopting a third child.
Hoda Kotb still has a lot of love to give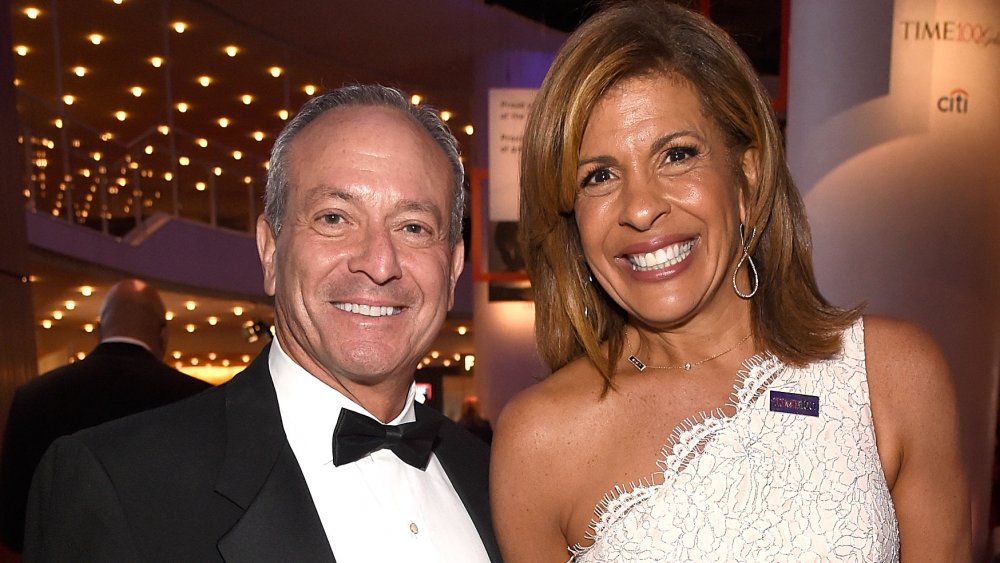 Kevin Mazur/Getty Images
In October 2020, Hoda Kotb opened up to Entertainment Tonight about her desire to adopt a third child, and her reasoning is just as touching as you'd expect. "... [Y]ou feel like you get a limited [amount] of time on earth and your heart expands, and sometimes you don't realize your heart's ability to expand until you've filled [it]," Kotb explained, adding, "you realize that there's more room."
Kotb confirmed that she and fiancé Joel Schiffman have filled out the paperwork for their third child, so the process is now out of their hands and into those of the adoption agencies. "And we wondered ... would our family be better with another child? Do we have enough love, do we have enough time ... will we be a better family unit?" the Today host said. "And the answer to all those questions seems to be 'yes, we would be.'"
In 2020, Kotb had to alter some big life plans due to the coronavirus pandemic. Case in point? Her wedding, which was originally planned for 2020, was pushed out with Kotb explaining, "... [E]verything's gonna depend on if people can fly." That being said, Kotb has a good outlook on these situations."... [Y]ou can't control how life works," she said. "Like, all we can do is put it into the universe ... and if it happens wow, you know, that was meant to be."