The Bachelorette's Ashley And J.P. Rosenbaum Reveal Secret Split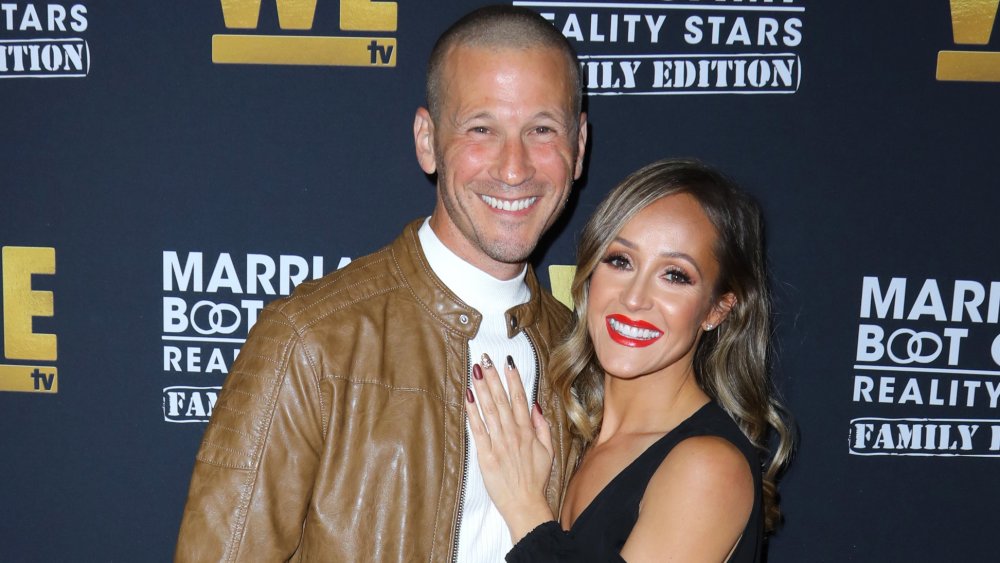 Jc Olivera/Getty Images
J.P. Rosenbaum proposed to Ashley Hebert during the Season 7 finale of The Bachelorette in 2011. They were the first Bachelor franchise couple to get married with a ceremony officiated by host Chris Harrison in 2012, as noted by ABC 13. Since then, they welcomed a son named Fordham and a daughter, Essex, per People. The couple even renewed their marital vows in 2018, according to People.
Ashley and J.P. have been celebrated as one of the happy Bachelor franchise couples, which is why it was so surprising when they announced their split on Oct. 14, 2020. J.P. shared on Instagram, "While I realize that this will come as a complete shock to everyone, I can assure you that this is something that has been developing in our relationship for quite a while. It is with a heavy heart ... that after months of separation, Ashley and I have amicably decided to live our lives apart from one another."
He insisted that there's "no one to blame" for the split and that there wasn't an "event that triggered this decision." The father of two shared, "We've done absolutely everything we possibly can to try to salvage this marriage." Ultimately, they realized they're "just two very different people" who "don't see eye to eye on a lot of life fundamentals." J.P. admitted those differences took "a toll on [their] relationship" and they spent years "attempting to repair the damage." Ashley shared her own Instagram statement announcing the end of their marriage.
Ashley Hebert and J.P. Rosenbaum say it's in their 'family's best interest' to live their 'lives apart'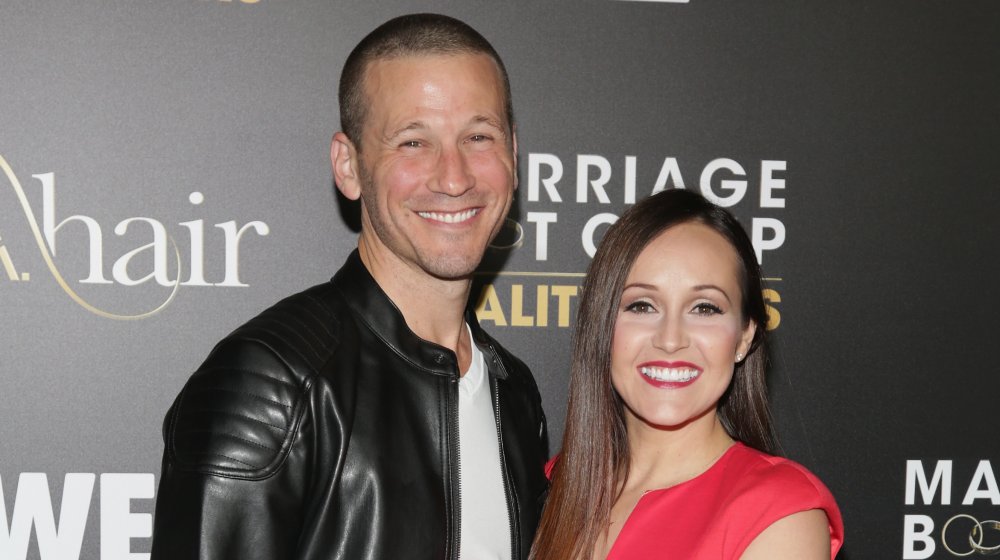 Loreen Sarkis/Getty Images
In the Instagram statement about the end of his marriage, J.P. Rosenbaum wrote, "We have created the most beautiful, sweet and loving children, and have created so many unforgettable memories that we'll always cherish." 
He continued: "We've decided that it is in our family's best interest live to our lives apart." He asked for "respect" and "privacy" as they  "attempt to create a new norm "for [their] children," their son Ford and daughter Essex. 
Ashley Hebert posted the same photo that J.P. did to confirm their breakup after eight years of marriage, one that depicts the two holding each other. The dentist also shared similar sentiments with her own Instagram post about the split. Like J.P., the former Bachelorette lead wrote that the two of them had "created the most beautiful children" and shared great "memories" that they will always have. She also asked for people to "respect [their] privacy."
On Oct. 15, 2020, Us Weekly reported that Ashley wrote in her Instagram Story, "Thank you for your support and messages. Sending you love today," along with a photo of herself holding up the hand sign for the phrase "I love you." 
Although the former couple did ask for privacy in the wake of their split, they received an outpouring of public love and support from fans of The Bachelorette and their fellow Bachelor alums in response to their announcement.
Bachelor Nation shared support for Ashley Hebert and J.P. Rosenbaum in response to their breakup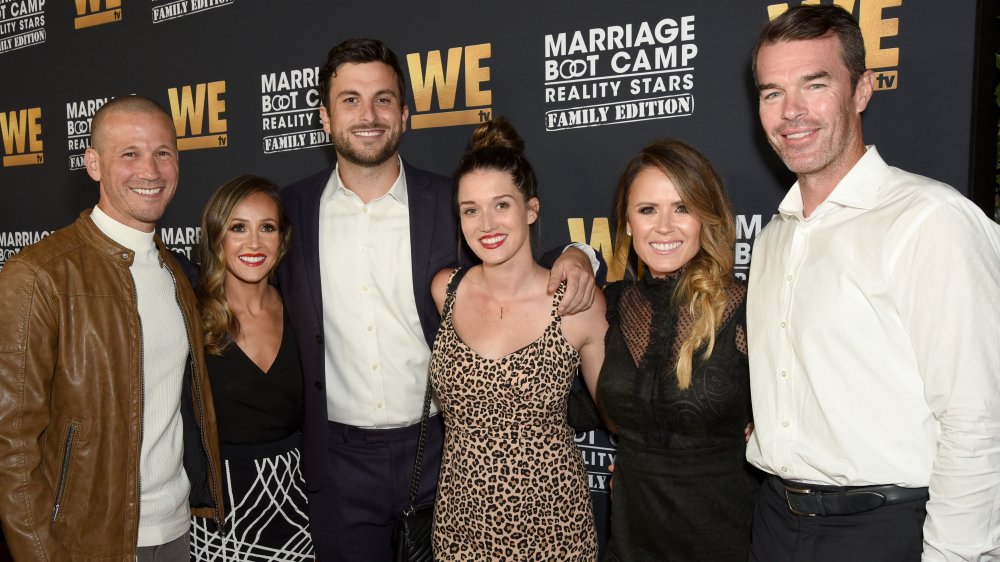 Presley Ann/Getty Images
When Bachelorette Season 7 couple Ashley Hebert and J.P. Rosenbaum announced their split, their fellow Bachelor alums responded with messages of support, according to Us Weekly.
Former Bachelor lead Nick Viall commented on J.P.'s post, writing, "I'm so sorry. I love you man. Hoping for the best for both of you." Bachelor in Paradise fan favorite Tanner Tolbert said he and wife Jade Roper Tolbert are "sending [their] thoughts to you both." Chris Bukowski commented, "Love ya bro. Thinking of you and wishing you and your family the best."
The first-ever Bachelorette Trista Sutter wrote "Love you." Former The Bachelorette leads Kaitlyn Bristowe, Becca Kufrin, and Desiree Siegfried said that they were sending J.P. and Ashley "so much love" as they navigate their lives in the wake of their breakup. 
Bachelorette alum Emily Maynard, who met Ashley when they both appeared on Brad Womack's second season of The Bachelor in 2011, commented, "I'm so sorry, Ashley. Sending you the biggest hug and all the love." 
The former couple has been through a lot, on and off the show. In 2019, J.P. was diagnosed with Guillain Barré syndrome, according to People, which is a rare disorder in which the immune system attacks the nervous system. He was temporarily paralyzed, relying on help from his wife to complete everyday tasks, People reported.
Hopefully, J.P. and Ashley get the respect and privacy they asked for during this time.