This Is How Much Anthony Ramos Is Worth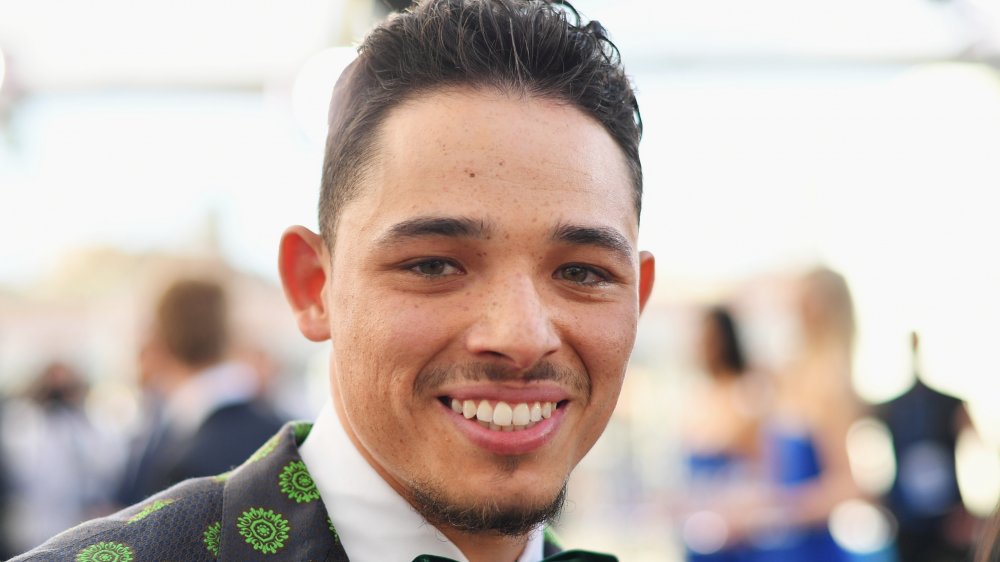 Mike Coppola/Getty Images
Anthony Ramos might have gotten his big break originating the roles of John Laurens and Phillip Hamilton in Lin-Manuel Miranda's hit Broadway musical Hamilton, but he's been working to make a name for himself for years now.
Shortly after graduating from the American Musical and Dramatic Academy in 2011, Ramos started earning small roles here and there, popping up in several "regional and touring musical productions," per Cinema Blend. In 2012, Ramos nabbed a role in a regional production of Miranda's In the Heights playing Sonny de la Vega, who is the cousin of the main character. As fate would have it, years after taking the stage as Sonny, Ramos found himself taking center stage in the musical — more on that later.
Before making it to Broadway, Ramos spent some time at Rockefeller Center performing alongside the Radio City Rockettes. He joined the Rockettes' show Heart and Lights in 2014, but it was ultimately canceled during previews. However, when one door closes, another one opens.
"I was in rehearsals for [Heart and Lights] when I saw a listing for a musical that was happening at Theatre Row," Ramos told Theater Mania in 2015. He ended up auditioning "for something called The Hamilton Mixtape," and the rest is history. "We lost our jobs at Heart and Lights at one-o'clock that day. At two-o'clock I got the call from Telsey [a big Broadway casting agency] telling me I was cast in Hamilton."
These days, Ramos is flying high, but exactly how much does it pay to be an in-demand Broadway star? Let's take a look.
Anthony Ramos is not throwing away his shot (to make a lot of money)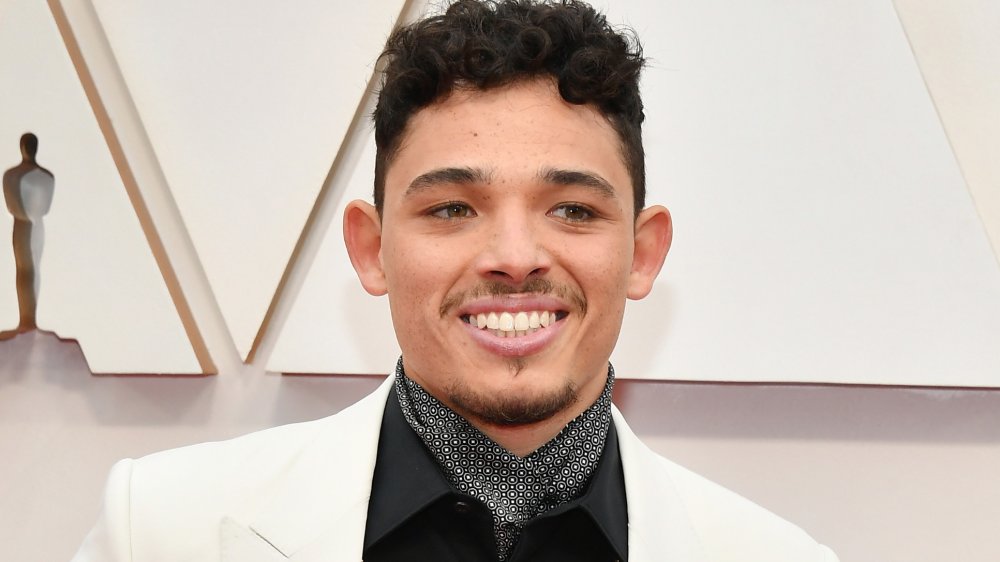 Amy Sussman/Getty Images
In 2016, Anthony Ramos snagged a spot on Forbes' 30 Under 30 list. In his interview with the outlet, he was asked about his go-to app. Ramos' answer? His TD bank app. He explained, "I'm constantly checking my bank account," adding, "That's what happens when you put all of your money in your savings and leave none in your checking." But exactly how much money are we talking about?
Well, that interview took place a few months before Ramos left Hamilton in November 2016. Since then, Ramos has kept himself pretty busy. In 2018, he appeared in A Star is Born alongside Lady Gaga. The following year, he signed to Republic Records, releasing his debut studio album, The Good & The Bad, the same year. The album ended up debuting at No. 21 on the Billboard Heatseekers Albums chart. Between landing a role in an Oscar award-winning film and dropping a pretty successful album, Ramos' bank account surely reaped the benefits.
As of this writing, the Hamilton alum's exact net worth is unclear, however, most outlets seem to put him somewhere between $3 million and $3.5 million, and it seems the paydays will continue to roll in. Ramos is slated to star in the film adaption of Lin-Manuel Miranda's musical In the Heights in 2021 — a full circle moment for the star. 
All that being said, Ramos doesn't define his success by the amount of money that he has in the bank. As he told Forbes, "Success is doing what you love and loving people while you do it."