The Untold Truth Of Anthony Ramos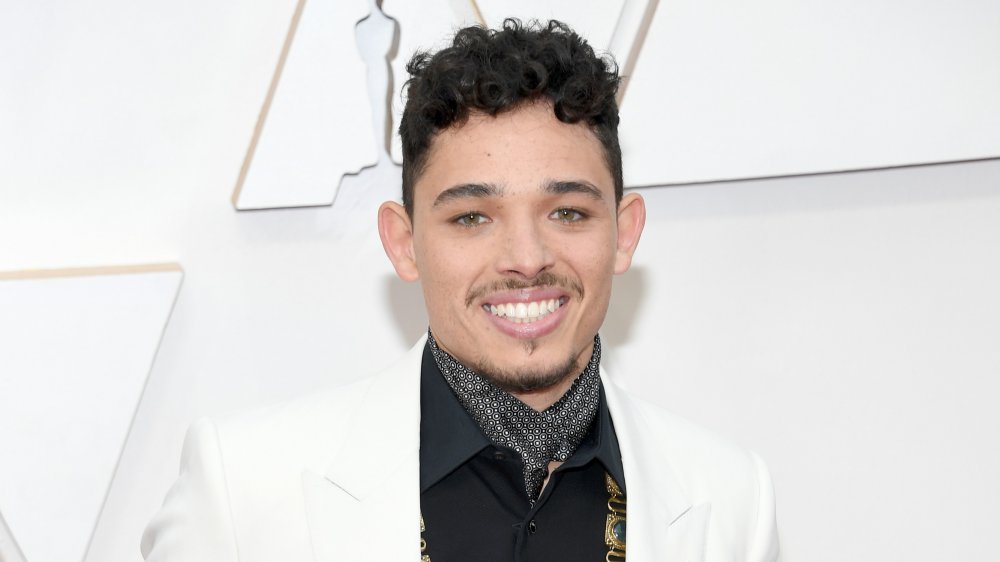 Kevin Mazur/Getty Images
There's nothing like landing a role in Hamilton to catapult you into fame, which was the case for the young, rising star Anthony Ramos.
But first, let's rewind: Born on Nov. 1, 1991, the Brooklyn native told Forbes in 2016 that his life changed when he got accepted to the American Musical and Dramatic Academy. Fun fact, Ramos actually got the acceptance call while he was in the shower!
When asked why he wanted to be an actor, Ramos revealed to Forbes, "I started my career because if I'd have done anything else, I would regret it. I truly feel this career chose me more than I chose it."
Ramos' career path certainly does feel divinely inspired. After his acceptance at the American Musical and Dramatic Academy, Ramos landed not one, but two parts in Lin-Manuel Miranda's Broadway hit, Hamilton. Ramos played the character John Laurens, who came from a slave-trader family and became one of the first abolitionists, according to Colorlines. Ramos also played Philip Hamilton, son to Alexander Hamilton (played by Miranda). 
Ramos hasn't slowed down since Hamilton, though. The star has launched a musical career and has earned some impressive film credits. Keep reading to discover his amazing journey.
Anthony Ramos almost didn't try out for Hamilton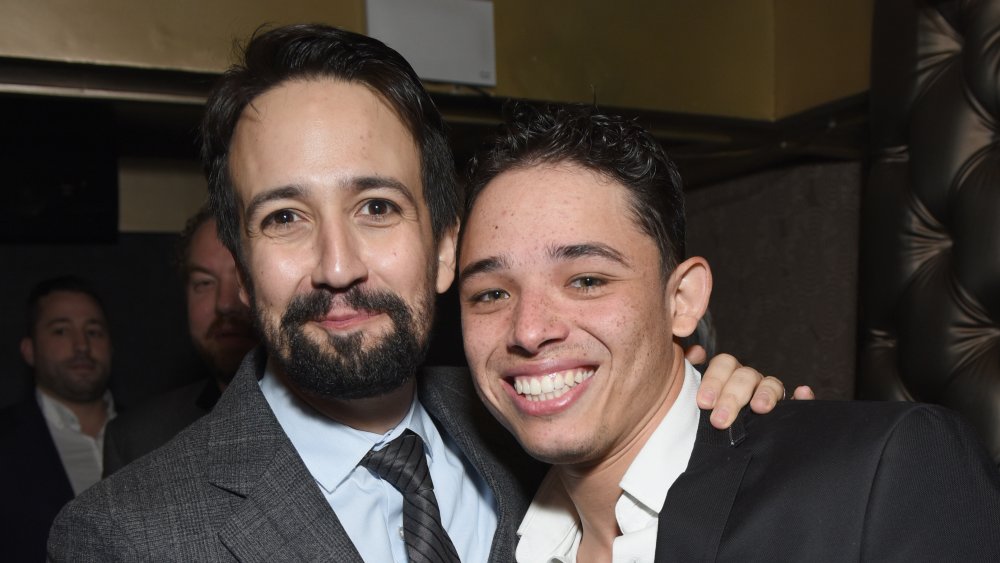 Jenny Anderson/Getty Images
Some fans might be surprised to learn that Anthony Ramos almost didn't try out for Hamilton. He shared the amazing story with TheaterMania in 2015, explaining how he had recently quit a job on a cruise ship and was trying to get gigs in New York. Then the show he was working on at the time, Heart and Lights at Radio City Music Hall, got canceled during previews. It was then that Ramos saw a sign for a musical listing and so he showed up, sang a song, and expected nothing more.
But that's not what happened. Ramos told TheaterMania, "I got an e-mail that day asking me to come in for something called The Hamilton Mixtape." Fast-forward to Ramos performing for President Barack Obama. Totally casual, right?
Ramos' time on Hamilton led to other projects with the show's creator, Lin-Manuel Miranda (pictured above with Ramos). Most notably, he earned a part in the musical 21 Chump Street for NPR's This American Life, per TheaterMania. Thanks to this exposure, Ramos went on to work with Spike Lee, Bradley Cooper, and Lady Gaga herself.
Anthony Ramos fell in love with another Broadway star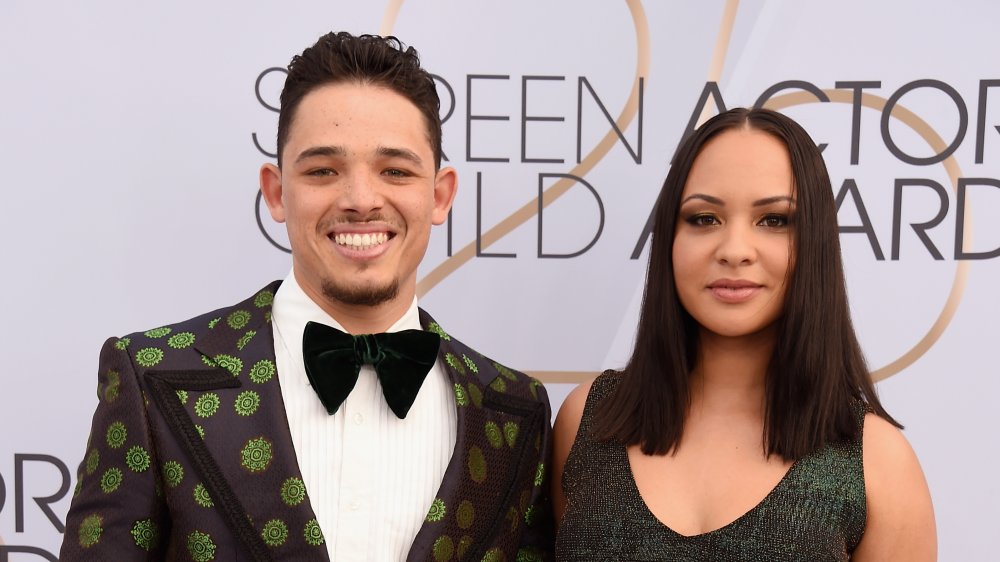 Gregg Deguire/Getty Images
Not only is Anthony Ramos enjoying the major success of Hamilton, but he's also winning in love, too. Ramos got engaged to fellow Hamilton star, Jasmine Cephas Jones, on Christmas Eve of 2018, as he revealed on Instagram. "My beloved Anthony, On Christmas Eve you got down on one knee and proposed to me in front of my favorite castle in Arundel that I used to visit all the time as a child," Jones said in her own social media post. "I love you beyond words and am so excited to continue this awesome journey with you."
Ramos talked to Vogue in October 2019 about wedding planning, sharing, "Jasmine and I both love music, so the DJ's gotta be on point. I want people sweating, suit jackets off, chancletas on." The Spanish word Chancletas translates to flip flops in English, FYI. 
It's unclear if the couple's wedding plans have been affected by COVID-19, but it's obvious they make a beautiful couple.
Now that we've covered a bit about Ramos' life, let's take a look at the untold truth of Phillipa Soo.