The Truth About Aya Cash's Famous Grandparents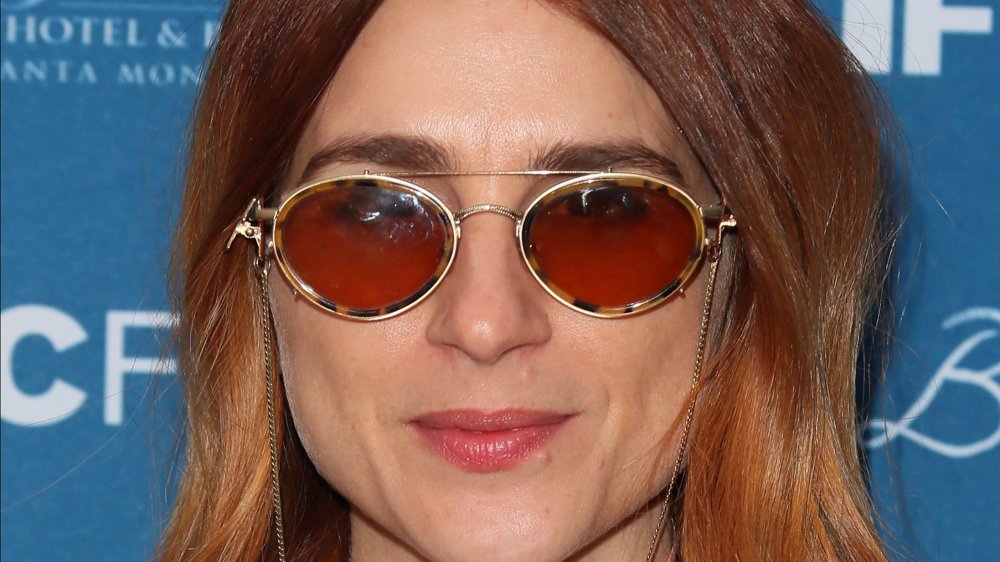 Jean Baptiste Lacroix/Getty Images
Having famous parents or grandparents in Hollywood is no joke, from Dakota Johnson (whose grandmother is film legend Tippi Hedren) to Drew Barrymore (granddaughter of respected actor Lionel Barrymore and daughter of John Barrymore). One more name to add to the list of stars with a fascinating legacy is You're the Worst's Aya Cash. Although her connections may be a little more left-field, or "left-court," we should say!
You're the Worst would arguably have been the worst without Aya Cash. Over the sitcom's five seasons, which follows four main characters of questionable moral fiber navigating their lives in Los Angeles, Calif., Cash's character Gretchen deals with difficult relationships, clinical depression, and more. With an unexpectedly touching character arc, she's a huge part of the show! More recently, Cash has taken the trendy satirical superhero series The Boys by storm, joining Season 2 as the character Stormfront. Playing a (spoiler alert!) secret white supremacist villain on the show, she's definitely a highlight. "In the comics, [Stormfront is] just a straight-up Nazi wearing a swastika," Cash told Vulture. "This is obviously an updated version that makes her somewhat likable... That's a dangerous thing, but that's also the danger that's in our world right now." Preach!
Clearly, with at least two stellar roles under her belt, Aya Cash is here to stay. But you'd be surprised to hear who her grandparents were. Scroll down to find out Aya Cash's impressive family history. 
Aya Cash's grandparents were accomplished in their fields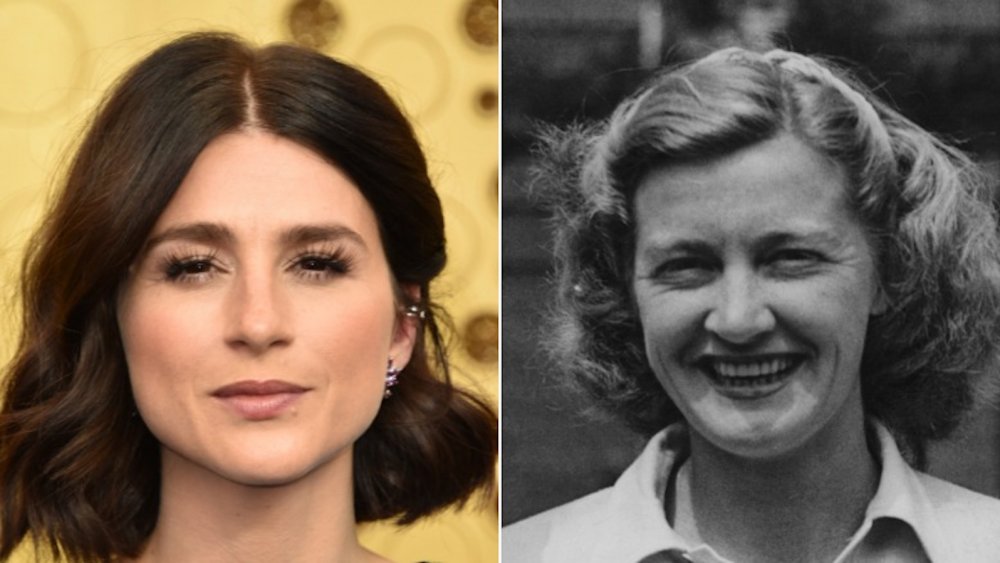 John Shearer, Keystone/Getty Images
So who were Aya Cash's grandparents? According to TV Over Mind, her grandmother was tennis star Pauline Betz Addie, who won the Wimbledon Ladies Singles Championship in the 1940s, was a finalist at the French Championships, and much more. Betz Addie even appeared on the cover of Time magazine in 1946, per Tennisfame.com, which was also her best year professionally, reportedly nabbing five major titles. "Pauline never received the credit and accolades she so definitely deserved," Billie Jean King once said about the star, per the outlet. Wow! Pauline Betz Addie was one of the greats. 
Meanwhile, per TV Insider, Cash's grandfather was the greatly respected sportswriter Bob Addie. He served as a sportswriter for The Washington Post and other outlets in the Washington D.C. area for nearly 40 years, per WaPo. According to the outlet, he was friends with many presidents, and "chatted easily with Dwight Eisenhower and Harry S. Truman." His signature look was dark glasses and red socks, and he was known for his humorous writing style. According to the Society For American Baseball Research, he was a fixture of the Washington, D.C. social scene for decades.
Even though Aya Cash may not come from a long line of actors, she clearly comes from an amazing family, and we're keeping our eye on her career!