Blac Chyna Tweets Rob Kardashian's Number To Stop Him From Texting Other Women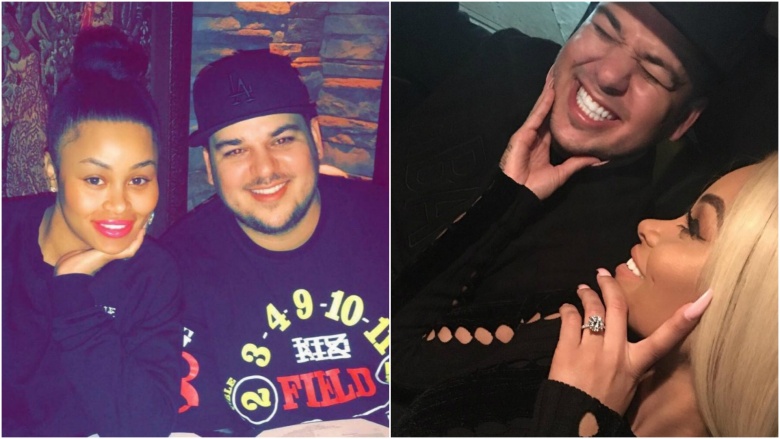 Blac Chyna tweeted the phone number of her baby daddy and fiancé, Rob Kardashian, on Sept. 29, 2016, allegedly in an effort to stop him from texting other women.
Chyna's motive was revealed in a series of Snapchat videos, featuring Kardashian. "To ensure your man is not texting no b**ches, just tweet his number out! How's that feel Rob?" Chyna said in the video (via People magazine). To which Kardashian replied: "Feels good!" Chyna responded: "Get your number changed! Thank you!"
The tense Snapchats come on the heels of reports that the couple is having major relationship issues, to the point where Kardashian's family allegedly fears for his life due to depression. "Rob is in a dark place...[the family is] praying he snaps out of it," a source told TMZ. Kardashian reportedly gained back the 50 pounds he lost while dating Chyna and recently skipped a promotional appearance for the couple's new reality show, Rob & Chyna.
Ironically, by tweeting Kardashian's number, Chyna pulled a move from her fiancé's own playbook. Earlier this week, Kardashian tweeted the number of his half-sister, Kylie Jenner, amid drama over a baby shower. The shocking move prompted Jenner—who is dating Chyna's ex and other baby daddy, Tyga—to change her cell phone number.
China and Kardashian announced their engagement in April 2016. Just a few weeks later, the couple confirmed they were expecting a baby. They are having a baby girl.