John Legend Opens Up After His Devastating Loss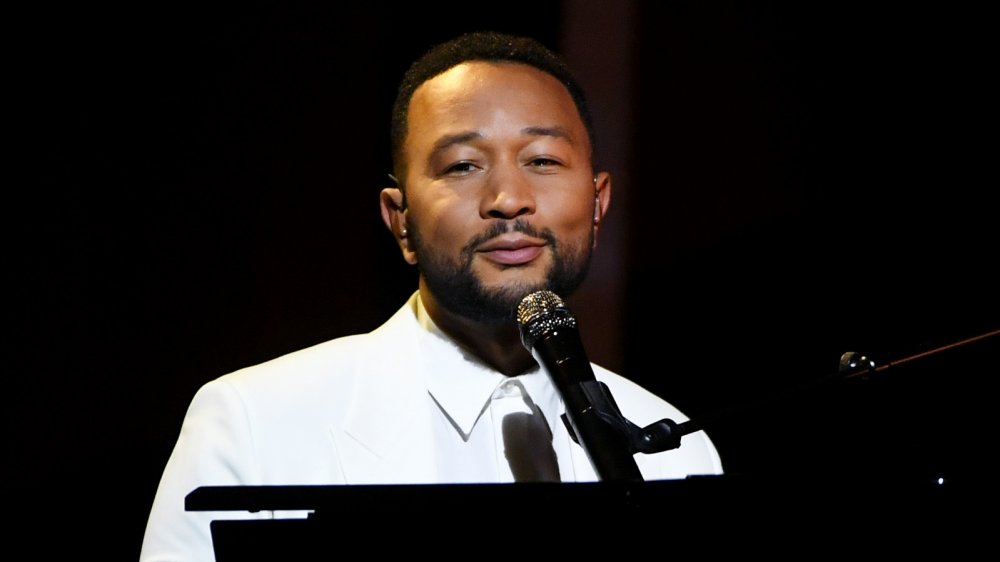 Kevin Winter/bbma2020/Getty Images
Singer John Legend returned to social media after the tragic loss of his third child to share a message to his wife, model Chrissy Teigen.
The couple suffered a miscarriage of their third child, baby boy Jack, in September 2020. Teigen had opened up with fans on Instagram and Twitter about the complications she was facing in her pregnancy, which led to bed rest and a hospital admission for excessive bleeding. On Sept. 30, 2020, the Cravings author shared with the world that she and Legend had lost their baby, writing, "To our Jack – I'm so sorry that the first few moments of your life were met with so many complications, that we couldn't give you the home you needed to survive. We will always love you."
Initially, Legend's only public acknowledgment of the loss on social media was to retweet Teigen with the caption "we love you Jack." At the 2020 Billboard Music Awards, the Grammy-winning singer made his first public appearance since the tragic loss in a heartfelt performance dedicated to Chrissy.
Shortly after, the "Ordinary People" singer opened up about the devastating loss on Instagram, sharing a video of the performance with a sweet message to Teigen, writing "I love and cherish you and our family so much."
John Legend thanked the world for their well wishes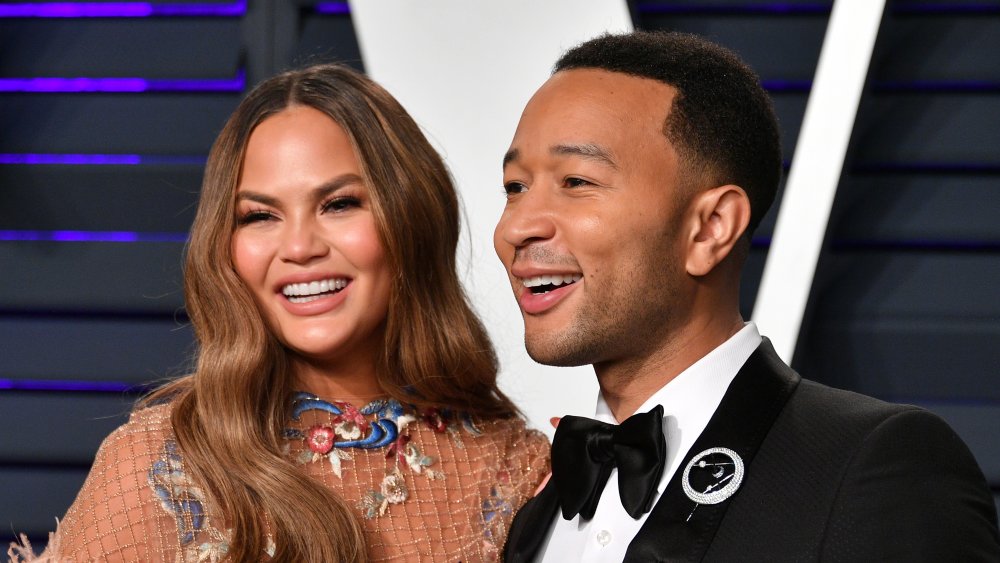 Dia Dipasupil/Getty Images
John Legend reiterated that his 2020 Billboard Music Awards performance of "Never Break" was "for Chrissy" in an Instagram post.
"We've experienced the highest highs and lowest lows together. Watching you carry our children has been so moving and humbling," wrote Legend, who praised his wife, Chrissy Teigen's strength. "What an awesome gift it is to be able to bring life into the world. We've experienced the miracle, the power and joy of this gift, and now we've deeply felt its inherent fragility."
The singer also opened up about the single "Never Break" off his 2020 album Bigger Love, and its true meaning. "I wrote this song because I have faith that as long as we walk this earth, we will hold each other's hands through every tear, through every up and down, through every test," wrote Legend, noting the promise they made to each other on their wedding day "seven years ago."
In his emotional post, Legend thanked friends, family, and fans for the "prayers and well wishes, flowers, cards, words of comfort and empathy" and recognized that they are not alone in their pain. "I'm sure Chrissy will have much more to say about this when she's ready. But just know we're grateful and we're sending love to all of you and your families."