Inside Chrissy Teigen's Social Media Return After Her Pregnancy Loss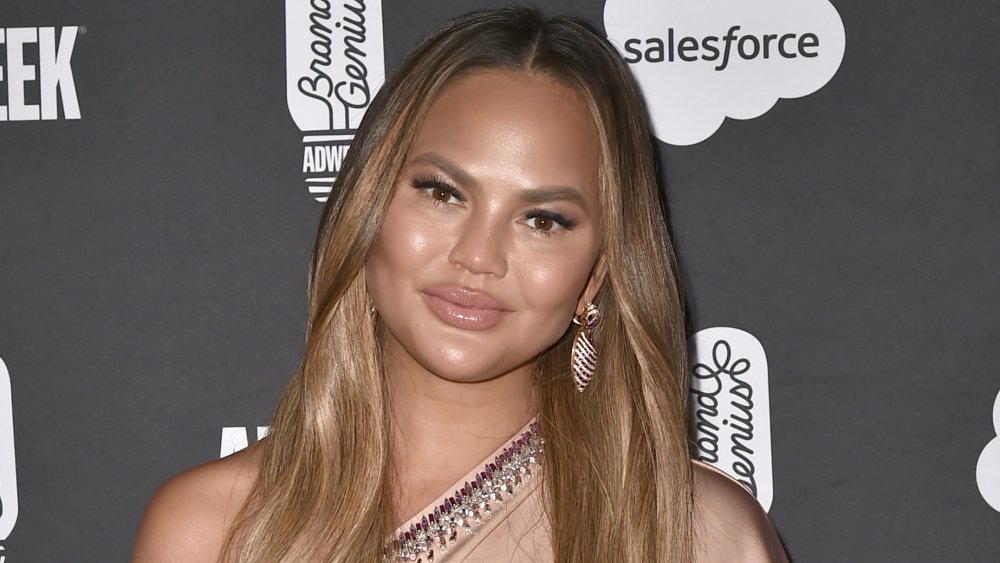 David Crotty/Getty Images
Chrissy Teigen discreetly returned to social media following the loss of her pregnancy two weeks prior. The former Sports Illustrated swimsuit model suffered a tragic loss on Sept. 30, 2020, when she and her husband, singer John Legend, announced she had miscarried their third child, baby boy Jack. Teigen had been open about the struggles of her pregnancy via social media. The model opened up to Self magazine prior to her first pregnancy about her struggles with IVF and, in recent months, Teigen shared the highs and lows of her unexpected third pregnancy.
In the past, Teigen has never shied away from sharing her fertility struggles, noting that she'd been told she likely couldn't conceive naturally. That's why this third baby came as a huge surprise. Teigen and Legend soon revealed they were expecting with the debut of his single "Wild" from his album Bigger Love. The model let fans in on her health in the weeks following — from her prolonged period of bed rest, to when she was first admitted to the hospital for excessive bleeding. Her pregnancy loss announcement, however was the last post Teigen shared with her more than 32 million followers.
After an understandable break from social media to spend time with her family, Teigen quietly returned via the comment sections of a meme on the Betches Media Instagram account.
Here's what 'finally' made Chrissy Teigen 'giggle'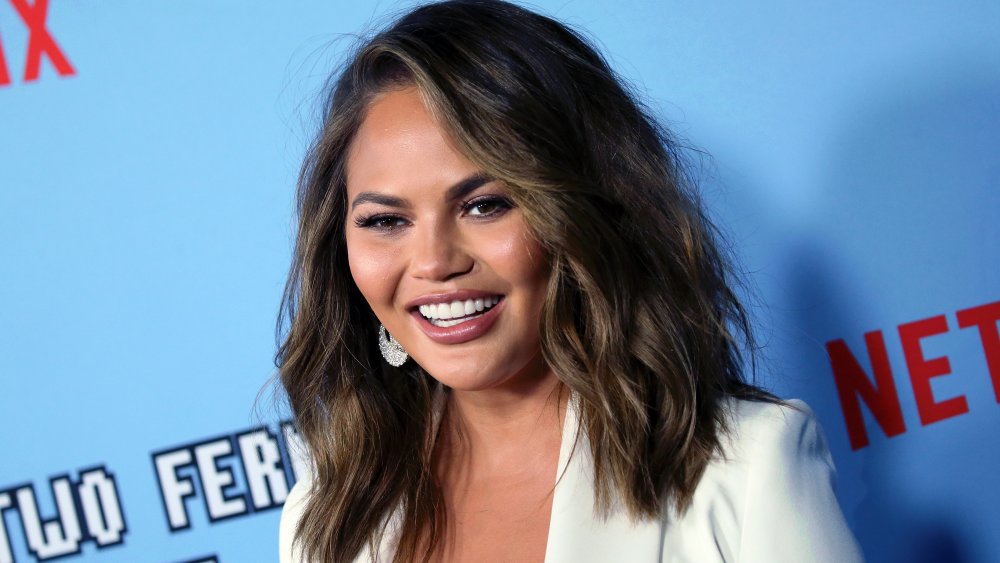 David Livingston/Getty Images
Model and cookbook author Chrissy Teigen finally got a good laugh thanks to a repost on the Betches Media Instagram account. The post featured a tweet from user Kara Morehart, which said, "Just booked an eyebrow waxing appointment and I'm excited I'll be wearing a mask so I don't have to hear 'mustache too?'" along with the caption, "it's the little things."
According to E! Online, Teigen responded to the Instagram post in the comments section, writing, "Finally, a giggle. Thank you." Betches replied to Teigen, happy to be of service, writing, "it is an honor and a privilege."
Prior to the couple's tragic loss, the Cravings author was quite the social media star. Teigen consistently shared behind-the-scenes footage of her cooking endeavors, adorable videos of her two kids, Luna and Miles, and introduced us to her mother, Vilailuck "Pepper Thai" (who also has a cookbook coming out). As fans wait for the model's active return to Instagram and Twitter, we're happy to know Teigen was able to get a good laugh.