Chrissy Teigen's Mom Breaks Her Silence After Her Daughter's Tragic Loss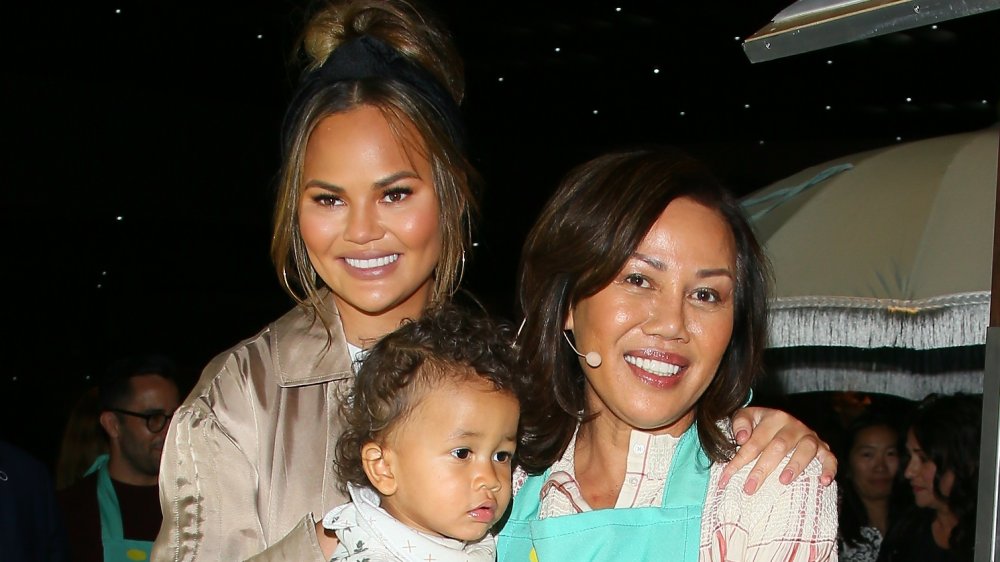 Jean Baptiste Lacroix/Getty Images
Celebrities and fans are sending their thoughts and prayers to Chrissy Teigen after the model and husband John Legend tragically lost a child following a miscarriage. After suffering major pregnancy complications that landed Teigen in the hospital due to excessive bleeding, Teigen shared on Instagram that she and Legend were "shocked and in the kind of deep pain you only hear about, the kind of pain [they've] never felt before." While in the hospital, the Cravings author had undergone blood transfusions, which she revealed just weren't enough.
"Jack worked so hard to be a part of our little family, and he will be, forever," Teigen wrote in the heartfelt post. "To our Jack – I'm so sorry that the first few moments of your life were met with so many complications, that we couldn't give you the home you needed to survive. We will always love you."
As of this writing, Teigen and Legend have two kids — Luna and Miles — whom they raise with the help of the model's mother, Pepper Thai (real name Vilailuck Teigen). Following the loss of her grandchild, Pepper Thai took to Instagram to share a message of her own. "My heart aches love you so much baby Jack."
Chrissy Teigen's mom shared a message in Thai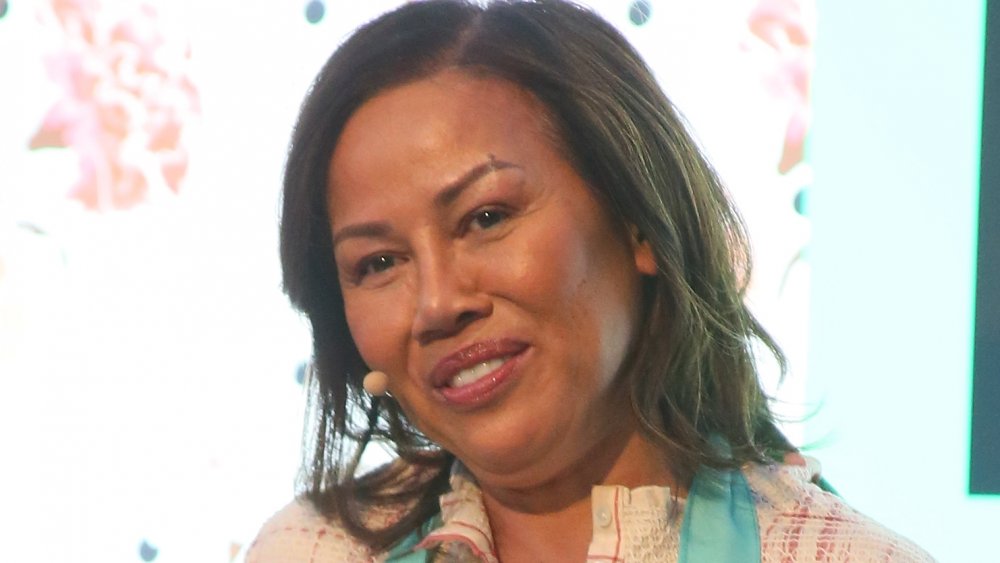 Jean Baptiste Lacroix/Getty Images
On Oct. 1, 2020, Chrissy Teigen's mother, Pepper Thai, shared a video of herself meeting baby Jack with visible tears. She broke her silence on the family's heartbreak, posting photos of her unborn grandson along with the hashtag "สู่สุขตินะลูก," which is Thai for "To happiness," according to People.
Teigen — whose mother lives with the family of four, per a 2018 People interview — shared her gratitude for the love and support she has around her."Everyday can't be full of sunshine," Teigen wrote in an Instagram post sharing the news of her loss. "On this darkest of days, we will grieve, we will cry our eyes out. But we will hug and love each other harder and get through it."
Tiegen's husband, John Legend, previously told People that being Teigen's "rock" is a priority. "Being a good husband is about communicating and listening to what your partner needs and wants,″ the Grammy award-winning artist said. "A lot of it is being trustworthy, being dependable, being someone they can rely on. They want security and to know someone has their back. Hopefully, I do that for Chrissy."
Our thoughts go out to Tiegen, Legend and their family during this difficult time.