The Truth About Cameron Diaz And Nicole Richie's Relationship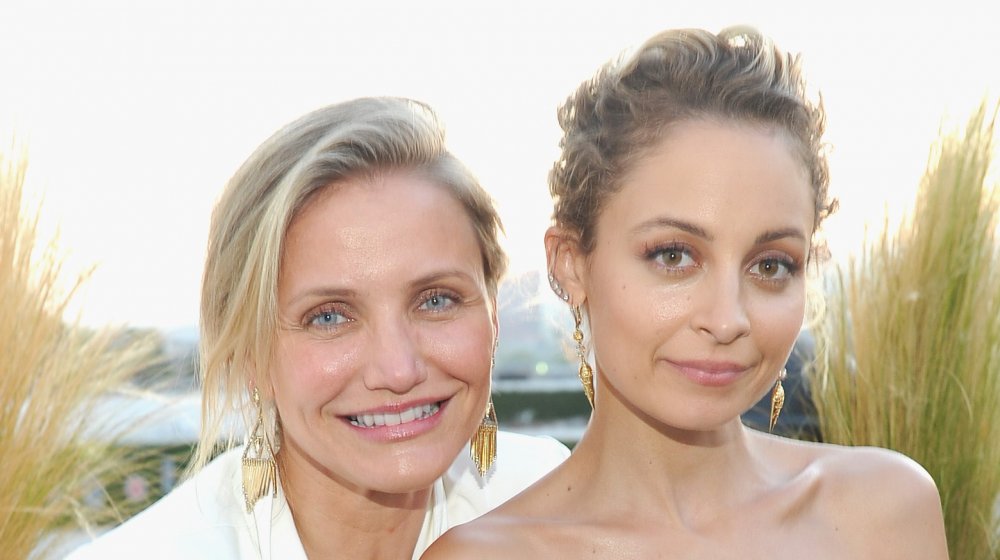 Donato Sardella/Getty Images
It can be a small world for those on the big screen, as these stars often attend the same parties, premieres, and weddings. And sometimes, they end up in the same families. The perfect example of this phenomenon? Look no further than retired actor Cameron Diaz and designer Nicole Richie.
Diaz and Richie became sisters-in-law in 2015 when Diaz married Benji Madden, guitarist of the band Good Charlotte. Richie married Benji's twin brother, Joel Madden, in December 2010 after four years of dating. Although Diaz and Richie certainly see each other at family gatherings, their bond goes much deeper than what meets the eye. As it turns out, Richie was the one who set Diaz up with Benji. "I'm going to take responsibility for everything," the reality star said during a 2014 appearance on Watch What Happens Live (via Hello! Magazine). "I want everyone to be surrounded with love." 
Aside from their famous husbands, though, the two women are also friends independently, and some would even go so far as to call them "besties." Richie and Diaz have been spotted out shopping together, and have watched each others' kids, and even taken road trips together. But as one Twitter user pointed out, "Nicole Richie & Cameron Diaz are sister in laws and I feel like we don't talk about that enough." With that sentiment in mind, let's take a look at everything you need to know about the pair's sweet bond.
Nicole Richie is a big fan of Cameron Diaz's work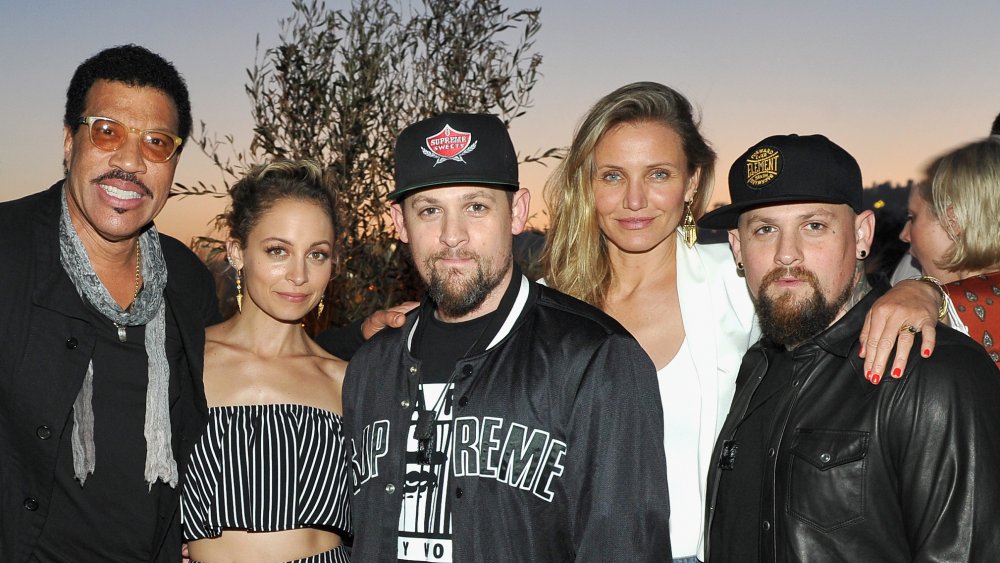 Donato Sardella/Getty Images
Both Nicole Richie and Cameron Diaz are incredibly busy women, juggling work and families, but they still find time to get together for the occasional girls' night out. Simply said, they don't need a family reunion to inspire a hangout. 
Richie is also an avowed fan of Diaz's work, with the two traveling to Chicago together to take in the sights from My Best Friend's Wedding, an iconic rom-com from 1997 that starred Diaz. The actor told Entertainment Weekly in 2019, "We [she and Richie] went to Chicago, like, a year and a half ago, and she took me to every single [location]. She's like, 'Remember when you were walking down the street right here and then...'" Diaz laughed. "I was like, "Yes, I think I do." She's like, "I do, and it really means a lot to me, so I would like for you to pretend like you do." 
Aside from Chicago, the ladies have taken other trips together with their families, per Life&Style. And now that Diaz has a little girl of her own, the ladies bond over parenting. "While they both love being parents, they think it's healthy to have some 'child-free' time and joke that it helps keep them sane," a source told Life&Style in May 2020.
Cameron Diaz and Nicole Richie's official link is through marriage, but it seems like the two would be thick as thieves without the technicality. The husbands are just a nice bonus.