Expert Makes Bold Claims About Blake Moynes Breaking The Rules For Clare Crawley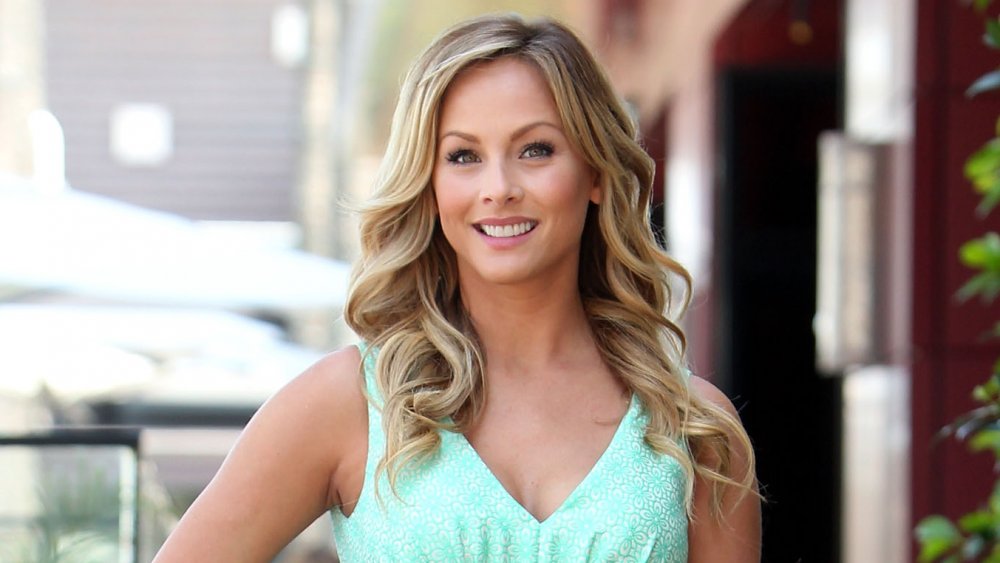 David Buchan/Getty Images
Clare Crawley might have forgiven Blake Moynes for breaking a major Bachelorette rule in her honor, but not everyone is impressed. As Entertainment Tonight noted, before the Season 16 premiere of The Bachelorette, wildlife manager Blake reached out to Clare on social media to do a wellness check. Clare had shared an Instagram post about her mom — who has Alzheimer's and dementia — being in the hospital, which was an obviously tough time in her life. (FYI: Communication between a lead and contestant before filming is forbidden by the franchise. Interestingly enough, it seems the show chose not to enforce the rule this time).
In the premiere episode, Clare pulled Blake aside to discuss the incident. "So, over quarantine, it was really hard for me. And I didn't want to bring this up, but there are these weird rules that we have to follow for the show of not contacting somebody, and you were the only guy who reached out to me the entire time," the Bachelorette explained. Blake was clearly frazzled during the conversation but soon learned the risk paid off. "I want you to know that time you broke the rule meant everything to me," she continued, per People. "The fact that you risked not coming on here and putting that on the line, at a time where I was really struggling, it meant everything to me."
Although Blake won some brownie points from Clare, behavioral relationship expert Tracy Crossley — who talked to Nicki Swift about the incident — isn't as impressed.
Is Blake Moynes' behavior a 'red flag'?
For behavioral relationship expert and podcaster Tracy Crossley, the pre-filming incident isn't so simple. "He [Blake Moynes] knowingly broke the rules; it says something about someone's personality," Crossley tells Nicki Swift exclusively.
Crossley described the motivation behind Blake Moynes' message as "premeditated," theorizing, "He may have felt bad for her, but the only impetus or motivation for him to reach out was to 'give himself an edge.'" She added, "I know people think this could be romantic. We've all seen too many movies about this type of action." She also questioned if he would message other strangers since Clare Crawley was technically a stranger at the time.
Finally, Crossley warned that this behavior is a "red flag" and suggested Clare not look at Blake's defiance as a romantic act. Instead, the Bachelorette should ask what agreements mean to her suitor. "Not much," Crossley told Nicki Swift, "if he is not holding to them. People will likely show up in one area of their life the same way they do in others."
Clare may never know how Blake feels about agreements, considering she supposedly (SPOILER ALERT) falls in love with another guy and quits the show two weeks into filming. Fans will have to tune in to see how the "most dramatic season ever" unfolds.