This Is Maddie Ziegler's Number One Beauty Tip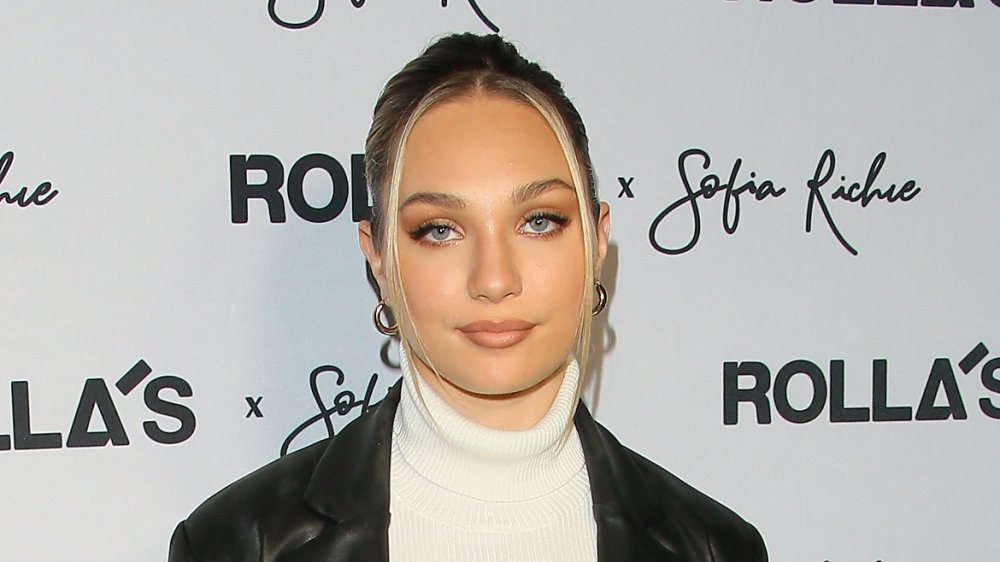 Jean Baptiste Lacroix/Getty Images
The world first got to know Maddie Ziegler when she was just 8 years old, appearing on the Lifetime reality series Dance Moms. Throughout her six seasons on the show, we witnessed her becoming a teenager and evolving as a dancer. Ziegler shot to stardom in 2014 when she starred in the now-iconic music video for Sia's hit "Chandelier." With her newfound fame, Ziegler left Dance Moms in 2016 and entered a new career phase.
In June of 2017, at the age of 14, Ziegler landed a modeling contract with modeling agency IMG, the same agency that reps Gigi Hadid, Karlie Kloss, Miranda Kerr, and many other big names. The dancer celebrated the news on Instagram, stating, "SO happy to be apart [sic] of the IMG family alongside these incredible people." Shortly after signing to IMG, Yahoo! Sports reported that Ziegler would be executive producing a web series revolving around young models scouted by IMG after using the Instagram hashtag #WLYG. 
Ziegler was all in on this new phase of her career. Being a part of the competitive dance world for so many years, the dancer was more than familiar with beauty products and makeup. In the summer of 2020, Ziegler launched her first makeup collaboration with massive beauty brand Morphe, called Morphe X Maddie Ziegler.
Now that she has her own line of products, she revealed her number one beauty tip. Keep reading to find out what that is.
Maddie Ziegler wants you to throw out the makeup rule book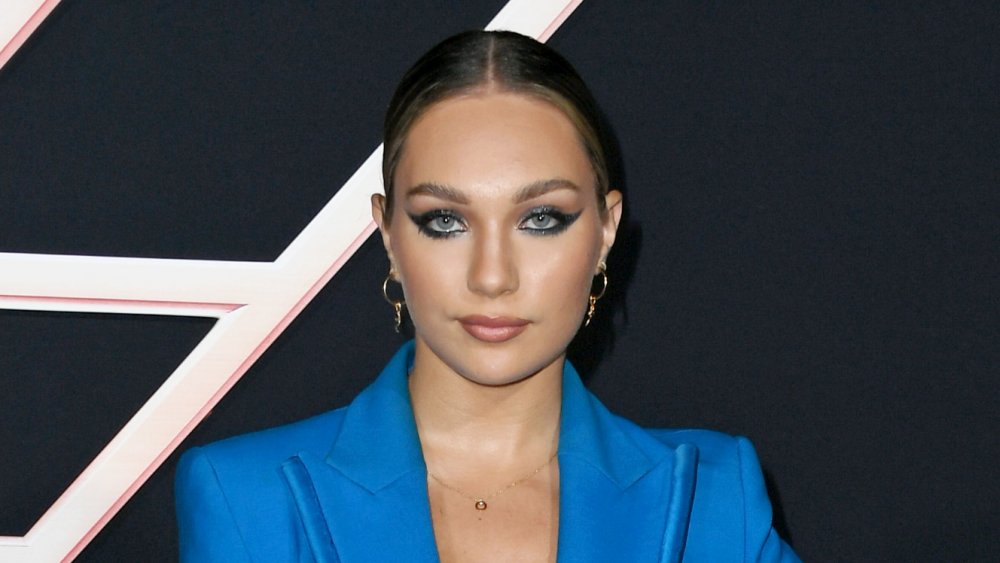 Jon Kopaloff/Getty Images
In an interview with People promoting her new makeup line in June 2020, Maddie Ziegler recalled, "My love for makeup started when I was six years old. I started doing my own [dance] competition makeup because I actually didn't like the way my mom did it. I learned how to do false lashes, everything — and from there on, I just have been obsessed with makeup."
Via an Instagram post announcing the launch of the Morphe collaboration, Ziegler wrote, "sometimes when i can't find the right words to say, i'll just translate it in makeup. if i'm feeling off, makeup is my way to feel better. i've always been able to express my emotions through makeup. its such a therapeutic thing for me." Makeup and beauty mean a lot to Ziegler, and she's been able to learn from her past "questionable" makeup looks but has no regrets. 
Ziegler's number one beauty tip is that makeup has no rules. She shared with Girlfriend in June 2020 that if you're not happy with how your makeup turns out, you can wipe it off and start all over again. Her advice is to embrace your creativity and "play around and try things that maybe seem weird in your head. Trust me, some of the most random ideas that I have end up turning out the best," she said.
Take Maddie Ziegler's advice and pick up that makeup brush to start experimenting and creating!