Inside Cynthia Bailey And NeNe Leakes' Rocky Relationship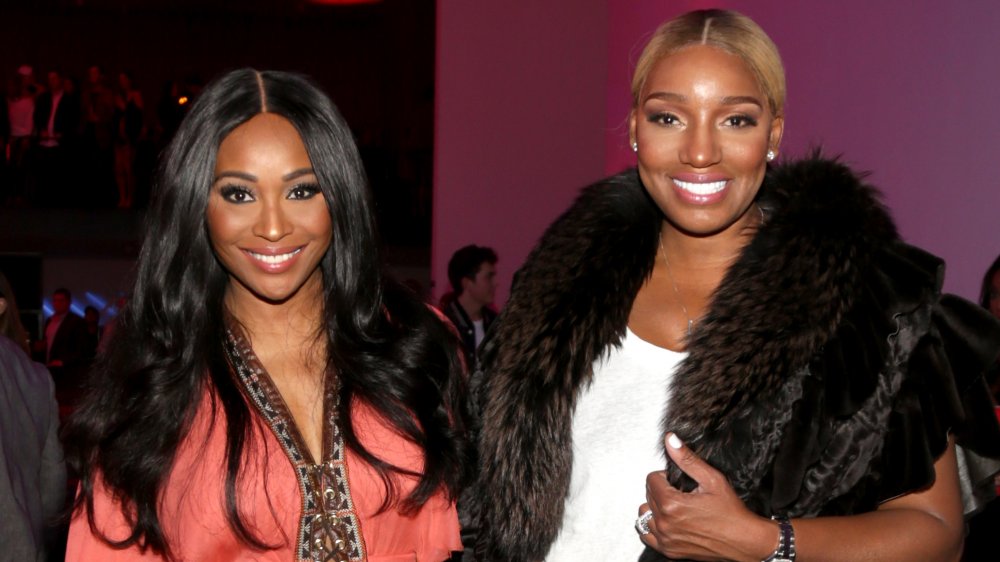 Jerritt Clark/Getty Images
Just like any other friendship, Cynthia Bailey and NeNe Leakes have experienced some highs and lows throughout their time on The Real Housewives of Atlanta. Usually, these two tend to eventually bounce back after a disagreement, but following their huge blowout during the Season 11 finale of RHOA, it's unfortunately looking like their friendship might never fully recover. Here's what went down: in an episode airing in March 2019, NeNe attended Cynthia's Seagram's launch party — but things got out of hand when the former's nemesis, Kenya Moore, was also in attendance, leaving NeNe upset over Cynthia not giving her a heads up. 
Cynthia apologized, but the Glee alum later spoke out on Twitter, sharing in part, "You don't understand how this has hurt my heart." Cynthia called the move "childish" in an interview with Us Weekly. While the two ultimately reconciled by that season's reunion, NeNe revealed to ET in February 2020 that this doesn't mean everything's fully back to normal. "We will never be the same," she said. "But, I think that we are better now — we can be in the same setting, we can laugh, we can talk, that kinda stuff. But, as far as, hanging out, calling each other like we used to, that will never happen again."
Although these Real Housewives stars somewhat squashed their drama this time around, this wasn't the first time Cynthia Bailey and NeNe Leakes took a hard hit to their friendship. Take a look at the rocky relationship between these former BFFs.
Cynthia Bailey supported NeNe Leakes during a rough time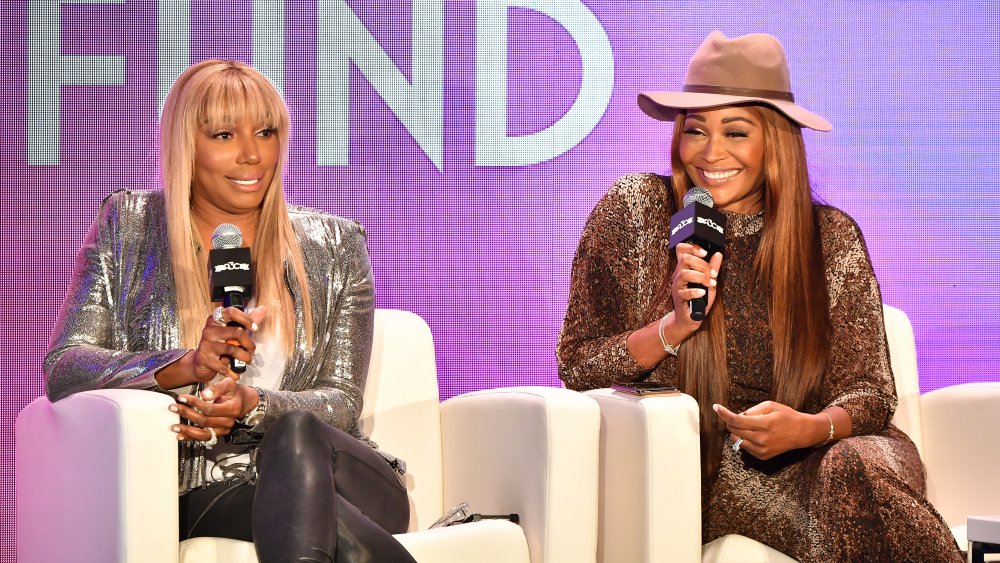 Paras Griffin/Getty Images
Season 11 of The Real Housewives of Atlanta dealt NeNe Leakes a rough deck of cards. Among the hardships she faced throughout the season was her husband, Gregg Leakes', stage 3 colon cancer diagnosis in June 2018, which placed a strain on their marriage, as NeNe took on the role of Gregg's caretaker. NeNe fortunately found she could count on her friendship with Cynthia Bailey to help get through the emotional period, and Gregg would thankfully announce he was cancer free by the following May.
Cynthia made several efforts during this time to show her support for Leakes family by being a listening ear. However, as she told The Daily Dish in January 2019, she realized NeNe isn't one to want to be coddled: "I knew she just had to go through her little process, and me knowing her, I was just ready, just available for whenever she needed me to be there for her, because she's not the kind of girl that wants to be saved."
Still, Cynthia showered the couple with love by making visits and posting encouraging messages on social media. "Woke up grateful to see @greggleakes smiling & full of love & positivity," she shared on Instagram shortly after Gregg's diagnosis. "I came over to put a smile on your face, and it was you that ended up putting a big one on mine. Love always." How sweet!
Cynthia Bailey and NeNe Leakes had a major disagreement in the past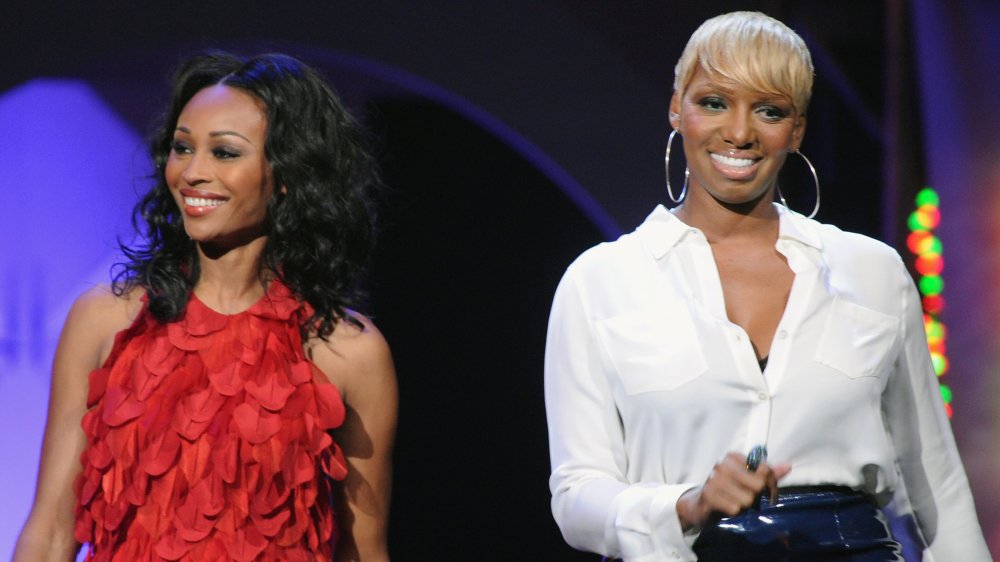 Rick Diamond/Getty Images
Cynthia Bailey and NeNe Leakes' beef during The Real Housewives of Atlanta Season 11 finale was not their first major disagreement. These two on-and-off best pals previously experienced a nasty spat that caused a nearly three-year hiatus in their friendship. 
Cheat Sheet reports that a huge falling out occurred during Season 6 of the Bravo hit after an argument ensued between Gregg Leakes and Cynthia's then-husband, Peter Thomas, stemming from a prior situation in which Peter "confronted NeNe about her behavior" at a charity event. Gregg did not appreciate this, their argument "almost turned physical," and NeNe eventually chimed in, infamously calling Peter a "b***h." Though all parties apologized, NeNe and Cynthia "were no longer on speaking terms" by that season's reunion. The following season would see the two place blame on one another for their friendship coming to an end, and they wouldn't make up until the ninth season. 
With NeNe Leakes announcing her RHOA departure in September 2020, the future of her friendship with Cynthia Bailey still remains uncertain. But as Cynthia told People that February, "No matter what I go through with NeNe, we were friends. I'm always going to have love for her and wish her well." So here's hoping this former RHOA duo can get back on good terms again in the future.