Why Johnny Orlando Was Nervous About Starting High School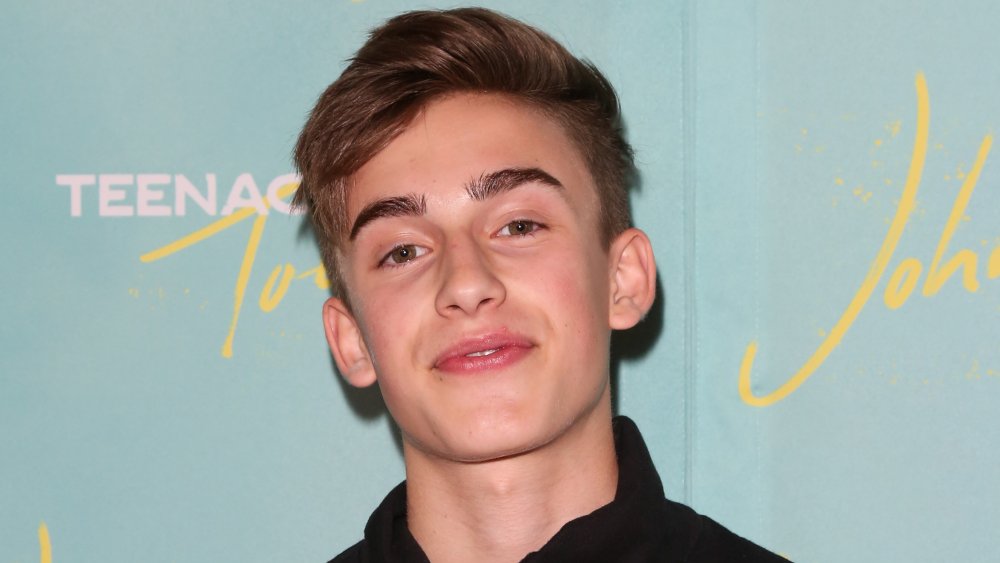 Paul Archuleta/Getty Images
Canadian singer and YouTube star Johnny Orlando has millions of followers and oodles of talent, so you'd think that graduating from middle school (in June 2017) and transitioning into high school wouldn't be that big of a deal. Well, Orlando was also a typical 14-year-old, and like many kids his age, they experience some anxiety when a significant change is about to happen in their lives. According to Psychology Today, "Anxiety disorders affect 25 percent of teenagers."
Despite his young age, Orlando had already accomplished quite a bit by the time he left middle school. He'd gained popularity by singing cover songs of artists such as Justin Bieber, Austin Mahone, Taylor Swift, and others, and then posting them on his YouTube channel, which now has over 4.4 million followers. Plus, he released his first EP, VXIIXI, when he was just 12 years old!
At the time, Orlando was more than thrilled to be graduating middle school, as he let everyone know on Twitter, simply writing alongside graduation cap and smiling face with halo emojis, "Graduating middle school today." The "What If" singer's younger sister, Lauren Orlando, documented the momentous occasion by snapping a few photos, one of which featured Johnny wearing his graduation robe. It would seem that the teenager was ready for high school. But while Johnny Orlando is indeed a YouTube sensation, that doesn't make him immune to anxiety.
Johnny Orlando experienced new-kid anxieties when he started high school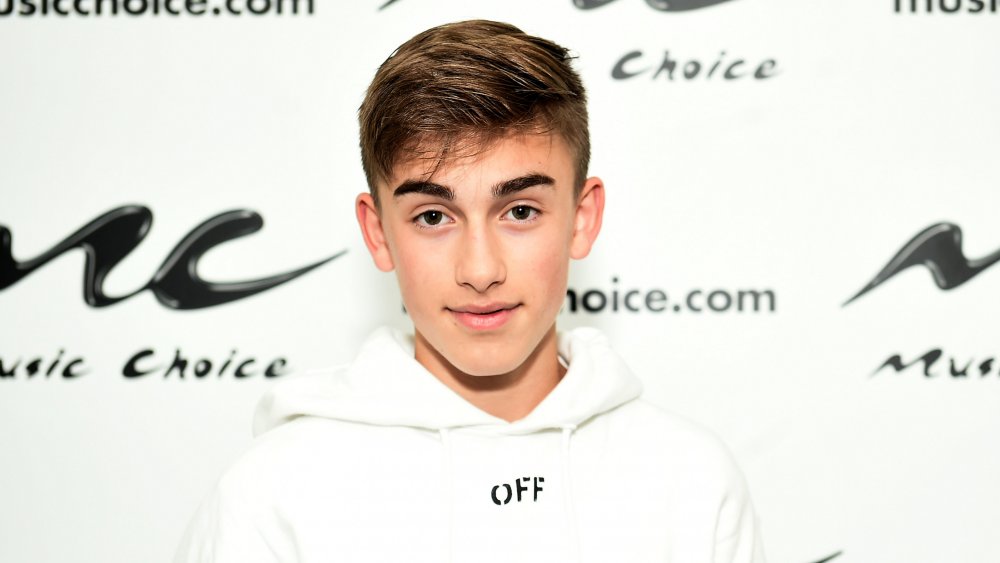 Steven Ferdman/Getty Images
Entering into a new phase of his life, Johnny Orlando had some trepidation regarding high school. In an in-depth interview with iHeartRadio, Orlando revealed that his high school experience has so far been a positive one, but shared that he was nervous about not knowing what to expect. "I was the new kid in Grade 9 and that was definitely an experience," Orlando recalled in June 2020. "I was really scared because I go to a school for athletes so I did not know what to expect at all. I didn't know if I was I going to be put into lockers, or what was going to happen. I had no idea."
Luckily, none of that happened. While Orlando's first day of high school was nerve-wracking, it turns out that all the kids were pretty cool. His class was on the small side, so Orlando quickly made friends, and he "knew everybody at the school within weeks." The one thing that this Brat Channel star did wonder about, however, was how his classmates would react to him being a pop star. "People were curious but there wasn't like any bullying, really. People kind of just like asked questions," Orlando stated. "The novelty kind of wore off after a couple of weeks ... nobody really cares anymore."
Johnny Orlando is currently in his senior year of high school and will graduate in June 2021 — then comes the next chapter in his exciting life.