How Kanye West Really Feels About Issa Rae's SNL Joke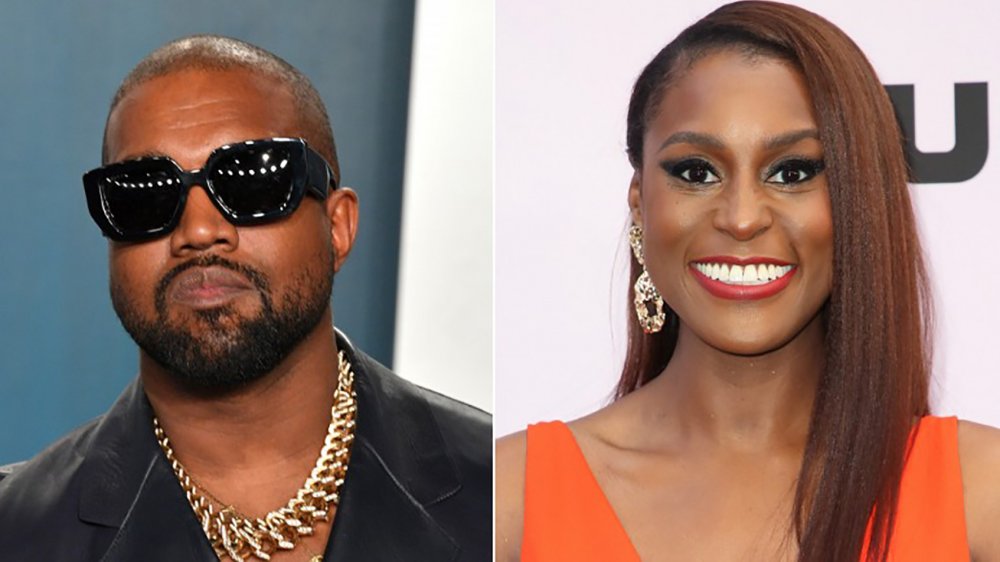 George Pimentel, David Livingston/Getty Images
Actor and TV writer, Issa Rae, hosted Saturday Night Live for the first time on Oct. 17, 2020, and she didn't leave the 30 Rock studio without sharing political commentary. The remark went down during a sketch titled, "Your Voice Chicago," with comedian Kenan Thompson playing the political talk show's host, and Rae and SNL comedian, Ego Nwodim, portraying the guests. The funny segment began with Rae making a nod to her viral interview with Variety, where the Insecure star said she was "rooting for everybody Black" at the 2017 Emmys. This time, the Awkward Black Girl creator was voting for everybody Black, no matter what party.
"For too long our people's voices have not been heard," Rae says in the sketch. "It's our duty to stand together and take our power back!" The actor went through each possible political match-up, giving excuses as to why she would only vote for the Black candidate in every instance. In the end, Thompson mentions the 2020 Presidential race between former Vice President Joe Biden, President Donald J. Trump, and, of course, rapper Kanye West. Rae jokingly responded, "Kanye? F him!" 
Sufficed to say, the "POWER" singer did not take the lighthearted jab well — here's what he tweeted about the situation.
Kanye West is 'praying' for Issa Rae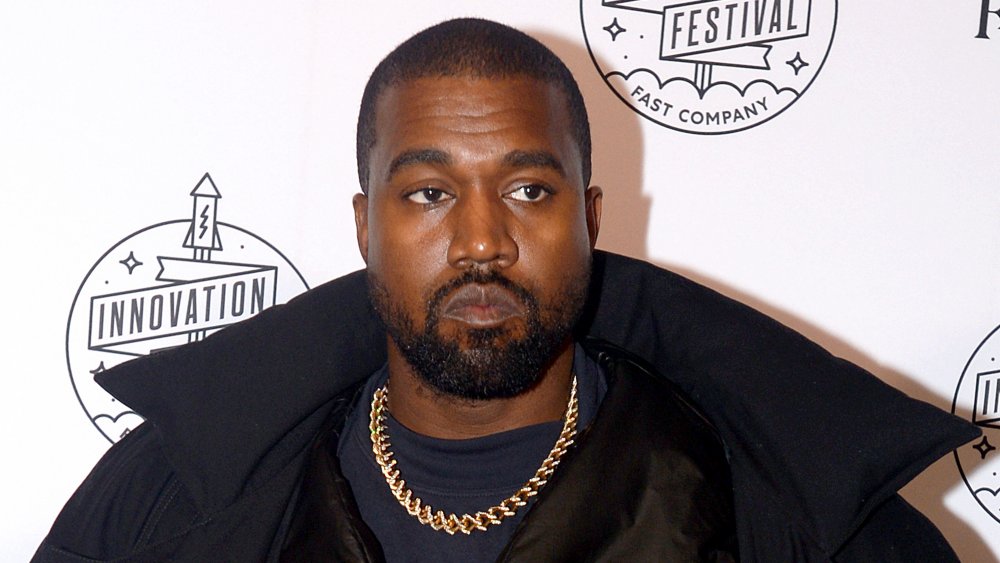 Brad Barket/Getty Images
Issa Rae's night hosting Saturday Night Live was met with plenty of praise and laughs. But one person who didn't seem to enjoy being a punchline was rapper Kanye West. After Rae shouted "Kanye? F him!", at the end of Keenan Thompson-led sketch, "Your Voice Chicago," West took to Twitter to share his candid thoughts about the night. "I've always said SNL uses black people to hold other black people back," the Yeezy creator tweeted. "My heart goes out to Issa Rae I'm praying for her and her family I know that the twenty years of service that I've paid in the entertainment field has furthered our ability to be more successful."
It's worth noting here that West has appeared on SNL six times, and during one of those appearances, he delivered an impromptu and unaired speech about President Donald Trump. His speech got slammed by many, and West has also faced scrutiny for his 2020 campaign for president. Not only do many find the designer unqualified, but there's the argument that a vote for West is a vote for Trump, as he has little chances of winning. In fact, West isn't even on many state ballots, as his campaign missed the registration deadlines. So yeah, it's safe to say there's a lot of frustration surrounding West at the moment.
Insecure lead Issa Rae is seemingly unfazed by West's comment, having yet to respond as of this writing. But, hey, maybe this means he watched her debut?