This New Presidential Debate Rule Changes Everything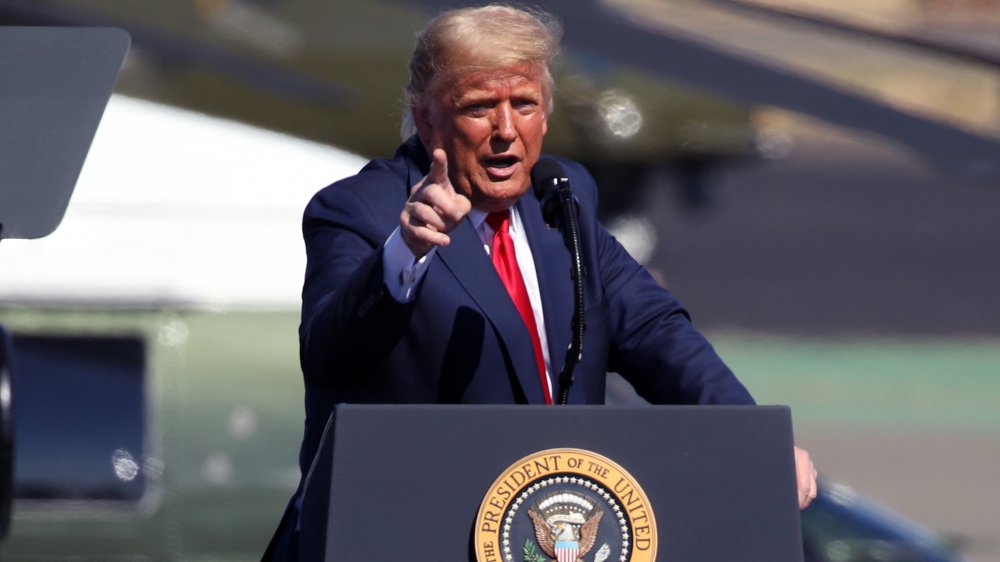 Caitlin O'hara/Getty Images
The third scheduled debate for the 2020 presidential election will sound a lot different than previous iterations. On Oct. 22, 2020, President Donald Trump and Democratic nominee Joe Biden "will have their microphones cut off during portions of Thursday's debate while their rival speaks," (via USA Today). 
On Oct. 19, 2020, the Commission on Presidential Debates announced that they would be implementing the new mic rule, which many believe was established in response to the streaming match that ensued during the first presidential debate on Sept. 29, 2020. CNN reported that the Commission "decided that the changes were needed because of how the first debate between Biden and Trump devolved into chaos, with the president frequently interrupting the former vice president." CNN added that this decision "will most likely anger [President Trump]" and that it could lead to the third and final debate getting cancelled entirely. The second presidential debate, which was scheduled for Oct. 15, 2020, was also cancelled, causing the two nominees to participate in town halls, instead.  
Here's what this new rule means for the final 2020 presidential debate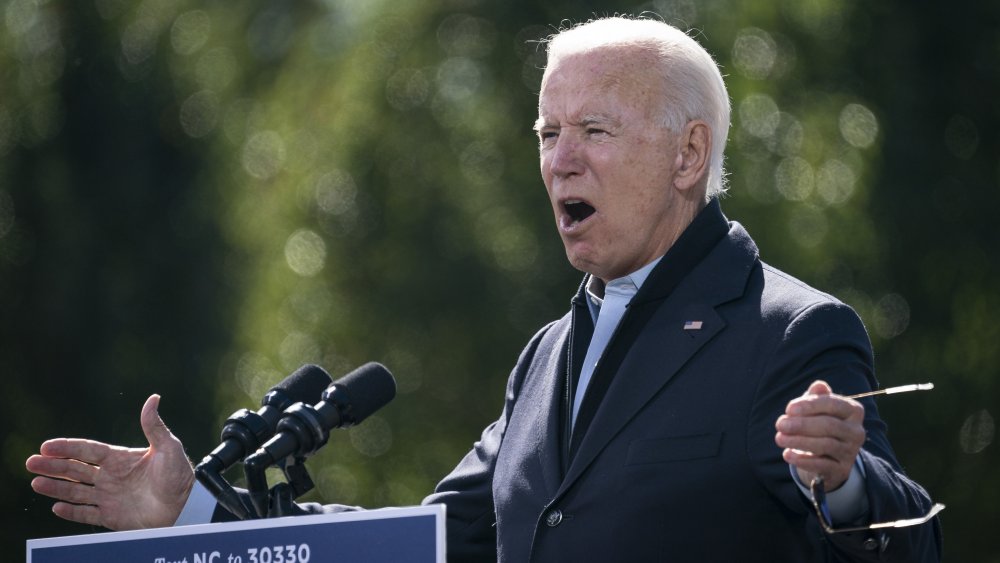 Drew Angerer/Getty Images
In a public statement made by the Commission on Presidential Debates, the group addressed the new microphone rule by saying "that neither campaign may be totally satisfied with the measures announced today," and that "one may think they go too far, and one may think they do not go far enough," the Commission noted. "We are comfortable that these actions strike the right balance and that they are in the interest of the American people, for whom these debates are held."
As of now, Trump's campaign manager Bill Stepien confirmed that President Donald Trump still plans to debate former Vice President Joe Biden "regardless of last minute rule changes from the biased commission in their latest attempt to provide advantage to their favored candidate." Biden's campaign has yet to make a public comment, but expressed hopes for "a more ordered debate" this time around prior to the mic rule announcement. We're sure we'll hear plenty from both candidates both on and off the debate stage in the days leading up to the event.