Joe Biden Speaks Out On Trump's Coronavirus Diagnosis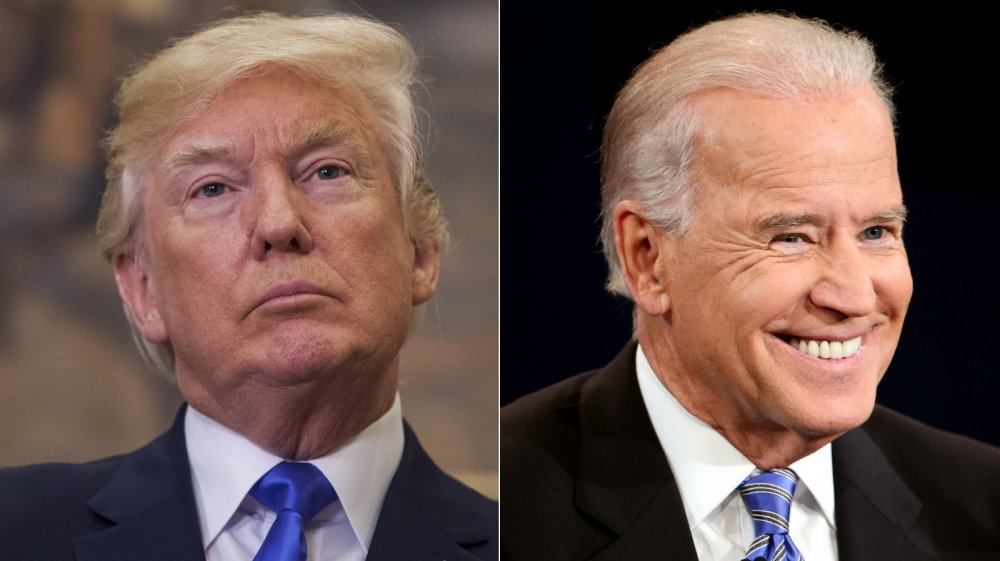 Pool, Chip Somodevilla/Getty Images
The 2020 presidential election has caused much strife between political parties, with insults, false accusations, and more flying between the Democratic and Republican camps, especially after the first debate. However, with the sudden news of President Donald Trump and first lady Melania Trump testing positive for COVID-19, politicians and world leaders took a halt on nasty politics and wished the president a speedy recovery.
Even former Vice President Joe Biden, President Trump's Democratic rival in the election, took to Twitter to wish the incumbent well.
"Jill and I send our thoughts to President Trump and First Lady Melania Trump for a swift recovery," wrote Biden. "We will continue to pray for the health and safety of the president and his family."
Concerns arose that Biden could have contracted COVID-19 from President Trump after spending over 90 minutes on stage without a mask a few feet from Trump at the first presidential debate. However, the Democratic presidential hopeful announced via Twitter that he and wife Dr. Jill Biden have both tested negative for COVID-19.
"I'm happy to report that Jill and I have tested negative for COVID. Thank you to everyone for your messages of concern. I hope this serves as a reminder: wear a mask, keep social distance, and wash your hands," wrote the former Vice President.
House Speaker Nancy Pelosi says this 'changes the dynamic'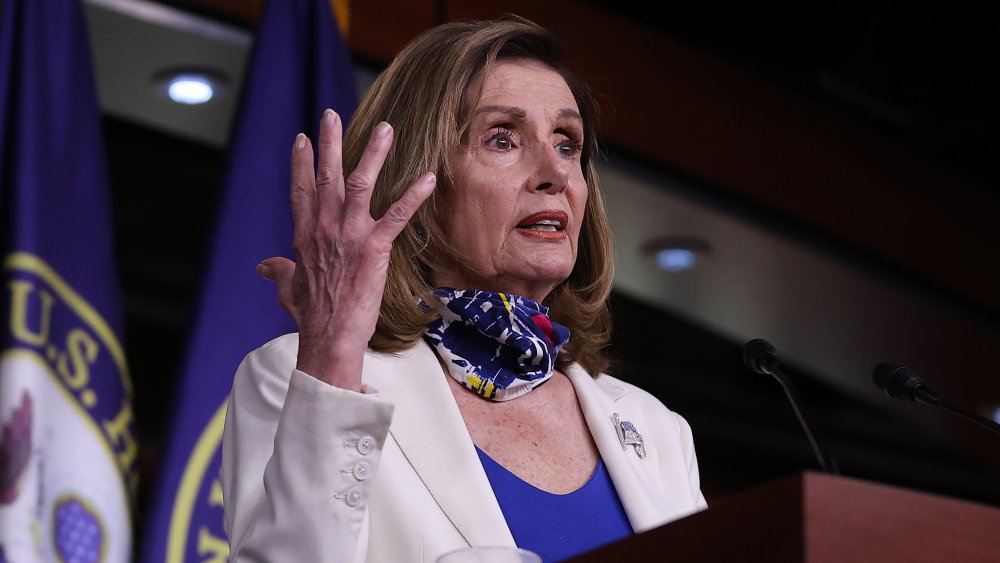 Chip Somodevilla/Getty Images
Former Vice President Joe Biden and former second lady Jill Biden join a host of Democrats wishing President Donald J. Trump well, including House Speaker Nancy Pelosi, who said she is "praying" for the President, per CNN.
The coronavirus has forced states into lockdowns, caused massive unemployment, and killed over 200,000 Americans as of October 2020. Through it all, Democrats and Republicans have gone head to head on how the virus should be handled and what comes next.
House Speaker Pelosi told MSNBC on the morning of the news of President Trump's diagnosis that "this kind of changes the dynamic because here [Republicans] see the reality of what we have been saying all along. This is a vicious virus." The Democrat led a House approval for a $2.2 trillion stimulus plan just hours before the president announced he was in quarantine.
No matter what happens, COVID-19's impacts have already made it a major talking point for the 2020 presidential election. Both President Trump and former Vice President Biden have consistently disagreed on how to handle the virus.