The Strange Thing Kim Kardashian Did Before She Was Robbed In Paris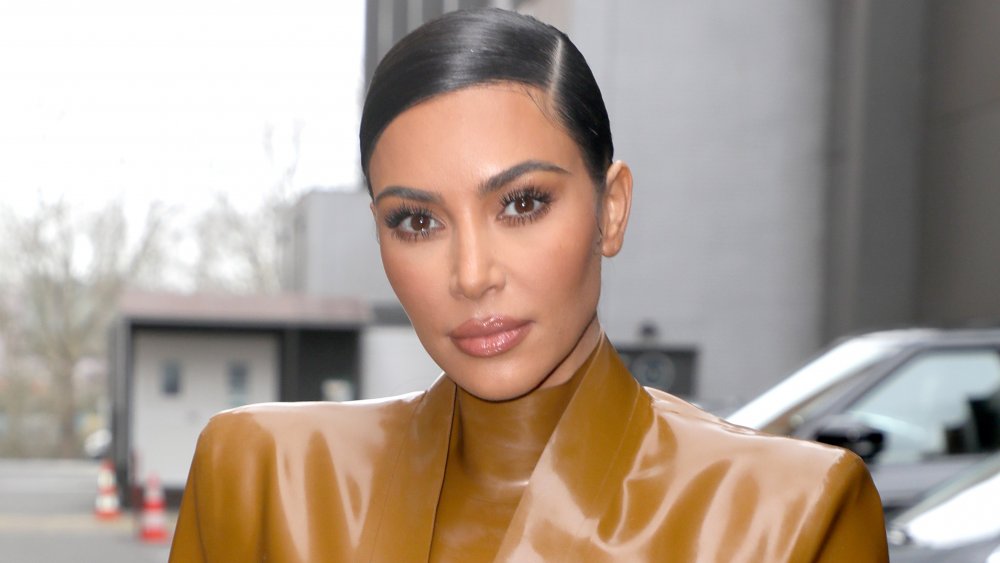 Pierre Suu/Getty Images
From gossip junkies to diehard fans, it's hard for anyone to forget Kim Kardashian's infamous Paris robbery in October 2016. At the time, the Keeping Up With the Kardashians star revealed how "absolutely traumatized" she was by the horrific incident that left her tied up and held at gunpoint. She vowed to change her social media behavior following the attack, as she often displayed her luxury items online prior to being robbed of $11.2 million worth of jewelry. 
During her October 2020 appearance on David Letterman's My Next Guest, however, Kim recalled the strange conversation she had a few hours before the life-changing robbery took place. "Me and my girlfriends, we had lunch that day and said, 'If you guys were robbed, what would you do," Kim revealed to Letterman. "Would you just give them the stuff?'" The reality star and KKW Beauty creator went on to share how the coincidental discussion predicted what would happen to her later that night. "Why we had this conversation, it was so wild," Kim noted. "And I said I would say, take everything, just take everything. Nothing is important. And then that night [I was robbed]."
Kim Kardashian's robbers inspired her to change her behavior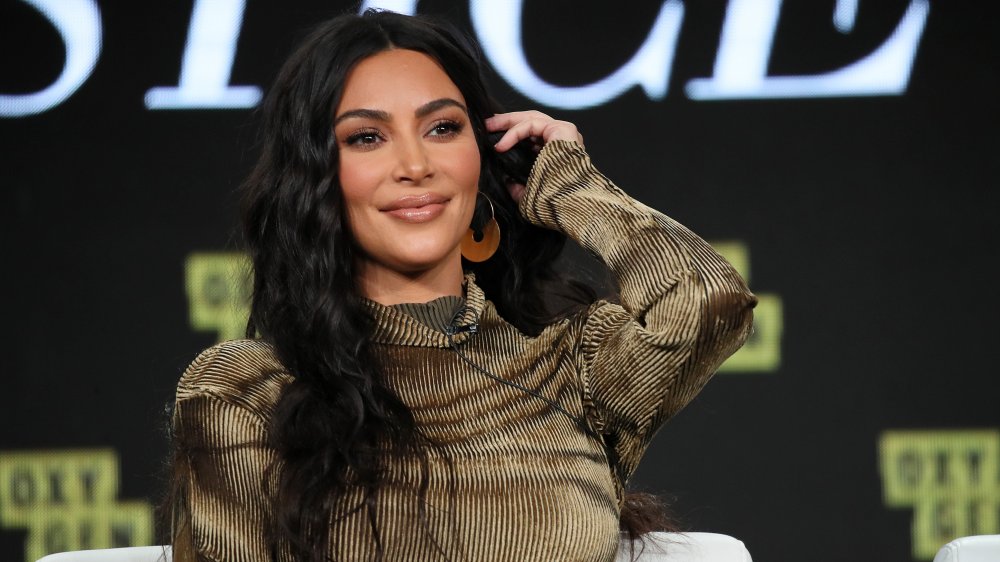 David Livingston/Getty Images
In January 2017, French newspaper Le Journal du Dimanche detailed the official 6-page police report on Kim Kardashian's 2016 robbery. The crime happened in the early morning hours on Oct. 3, 2017, while Kim was staying at the "No Address Hotel" in Paris. Kim, her sister Kourtney, and a few of their friends were in town for Fashion Week. "I heard a noise at the door, like footsteps," Kim told the police. "And I shouted to ask who was there. No one answered," Kim's statement continued. "I called for my bodyguard at 2:56 a.m."
Unfortunately for Kim, as she called for her bodyguard, he was escorting Kourtney to see their younger sister, Kendall Jenner. "I saw two men coming who were hooded, plus the hotel receptionist who was strapped," the SKIMS creator told police. "I was wearing a bathrobe, naked underneath," she detailed before explaining how she was tied up and robbed of a $4 million ring, two Cartier bracelets, a pair of Lorraine Schwartz diamond earrings, a Jacob gold and diamond necklace, a gold Rolex, and everything that was in her handbag. The culprits were ultimately caught and Kim made the decision to change her social media activity as a result of the traumatic event, as the cops informed her that the culprits might have been alerted to her whereabouts and that she was alone due to her posts on Snapchat.