What Lauren Conrad And Kristin Cavallari's Relationship Is Like Today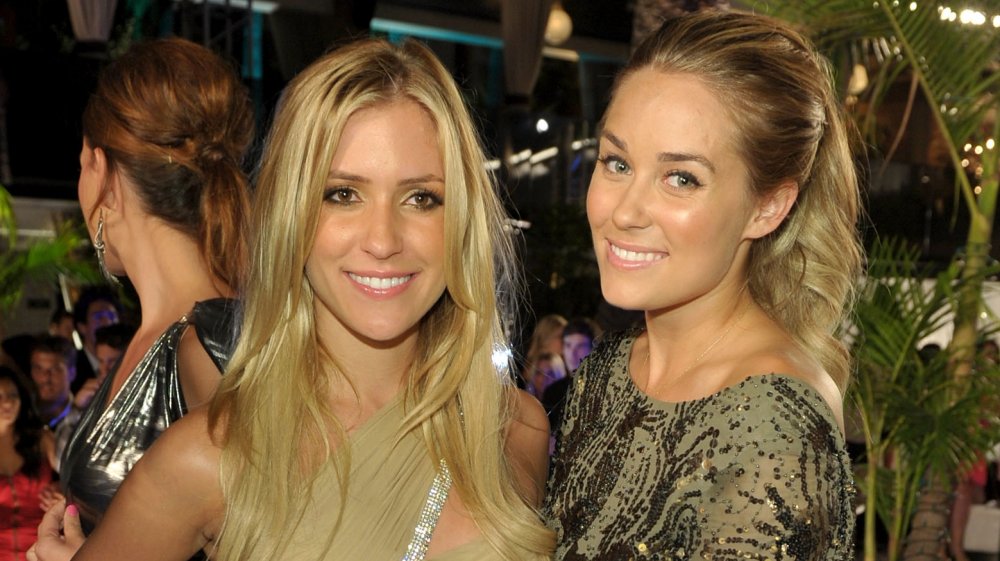 John Shearer/Getty Images
Laguna Beach became a pop-culture phenomenon largely because of the drama, including the love triangle between then-high schoolers Stephen Colletti, Lauren Conrad, and Kristin Cavallari. Afterwards, Lauren starred in The Hills. However, she left in the middle of the series, passing the lead role to Kristin. 
When Kristin first appeared on The Hills, she was spotted in the crowd at Heidi Montag and Spencer Pratt's wedding, which Lauren briefly attended. Lauren and Kristin didn't actually interact at the event. Nevertheless, the two will always be associated with each other, solely because of their friction back in high school. Since it was all captured by MTV's cameras, it's very different from typical teenage issues.
In 2014, Kristin told HuffPost, "I've been getting [Lauren Conrad comparisons] for 10 years," admitting she's sick of their never-ending association. Even so, Kristin acknowledged, "it's been a part of my career since day one... I expect it. It is what it is, but it doesn't bother me." When it comes down to it, Kristin said, "There's worse people to be compared to."
In September 2020, Kristin discussed her former classmate during an episode of the On the List podcast. According to Us Weekly, Kristin said she and Lauren are "totally fine." The Very Cavallari star explained, "I think so much time has passed and what we went through was so silly and it was so high school, I'm pretty sure we're both over it at this point!" That's not all she's said on the subject, though.
Kristin Cavallari and Lauren Conrad would hug if they saw each other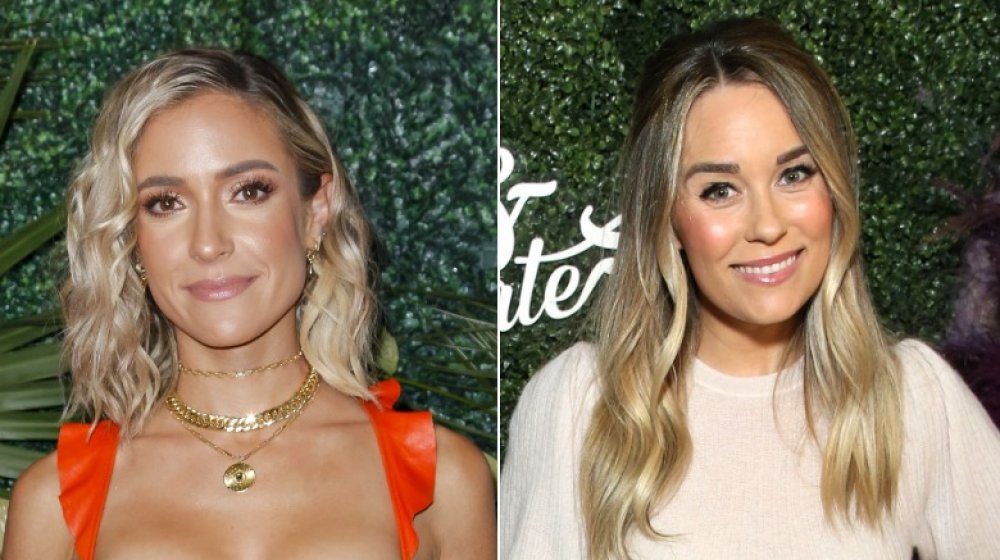 Tibrina Hobson, Phillip Faraone/Getty Images
In 2016, Kristin Cavallari told BuzzFeed, "If I saw Lauren [Conrad] today we would go up to one another, we would hug, we would ask how each other is doing." She said this because it had actually become their new norm as full-fledged adults. Kristin shared, "It's been a while, but the last few times I've seen her we've given each other hugs and it's been great."
Although Kristin and Lauren were viewed as enemies, that wasn't exactly the case. They simply "were never friends," Kristin explained. She added, "I didn't hate her before MTV came and the way it sort of turned into."
Lauren hasn't opened up about Kristin recently. However, she admitted to distancing herself from The Hills cast members on the With Whit podcast in September 2020, according to E! News. Lauren told Whitney Port, "I stopped filming and then I just kinda needed a clean break for a minute to kind of emotionally recover and I took some time off and then obviously moved out of LA... I have so many friends that, like, I love catching up with and I get to see them every once in a while."
Technically, Lauren and Kristin were never co-stars on The Hills since they weren't cast members at the same time. However, Lauren may have applied that same sentiment to the Laguna Beach alums. Ultimately, the issues between Kristin and Lauren are so high school. Literally.