The Truth About Derek Hough's Girlfriend, Hayley Erbert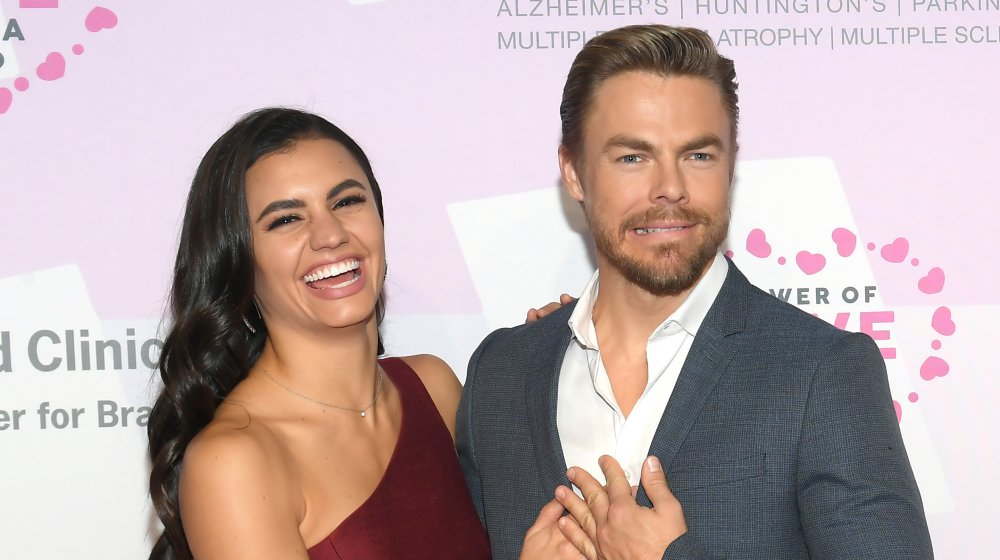 Bryan Steffy/Getty Images
Pandemic or no pandemic, the show must go on — something fans of Dancing With The Stars were particularly pleased about (although some were still skeptical) when the series returned for a 29th season in September 2020 with fresh faces. Now entering the thick of the competition, DWTS has been made even juicier with the return of six-time Mirrorball Trophy winner and judge, Derek Hough. On Oct. 19, 2020, the professional dancer performed on the series for the first time since 2017.
As People pointed out, Hough put on a steamy show with his longtime girlfriend, Hayley Erbert. The outlet referred to their performance as a "fiery routine." But Hough and Erbert, who's also a professional dancer, had their fans enchanted long before their highly anticipated performance on live television. In fact, in addition to doting on their cuteness, many have been asking about the couple's plans for marriage. While plenty of people were wondering if Hough would pop the question mid-performance on the DWTS episode, the two struck down the possibility in a YouTube video days prior, saying it just wasn't their style.
While marriage isn't entirely out of the question (Hough suggested to Entertainment Tonight that he was still considering a proposal at some point), there's more to talk about in the meantime. Their obvious chemistry both on and off stage is leading many to wonder about who Hough's girlfriend really is. 
Hayley Erbert moved her career forward with Derek Hough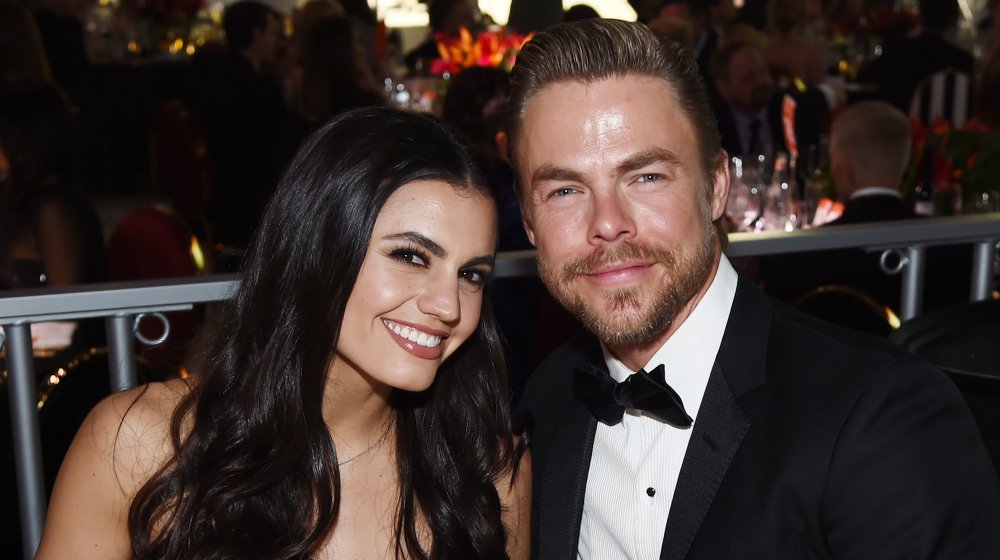 Jamie Mccarthy/Getty Images
While Hayley Erbert was undoubtedly talented prior to meeting Derek Hough, he did help her kick up her career a bit. According to CJ Online (via Heavy), Hough and his sister — dancer and actress Julianne Hough — hired Erbert to join them on tour in 2014 for Move Live! It was during this tour that a Dancing With the Stars producer spotted her moves and recruited her for a spot on the show.
"They got my contact information from Derek and Julianne, called me and set up an interview," Erbert explained. "I interviewed right after I got off tour and found out a couple of weeks later that I was on Season 21. That was really exciting for me, not being a trained ballroom dancer, it was really exciting." 
However, prior to that big break, Erbert was already making her mark in the dance world. Trained in dance and gymnastics from a young age, Erbert joined the competition of So You Think You Can Dance when she was just 18 and made it to the top six. She joined the tour for the show that same year, since she had made the top 10.
So while Hough clearly lit up the DWTS stage on the Oct. 19, 2020 episode, it's only because he's met his match on the dance floor.