What You Didn't Know About Kristen Welker
Tasos Katopodis/Getty Images
President Donald Trump will debate former Vice President Joe Biden on Oct. 22, 2020, at Belmont University in Nashville, Tenn., according to the Commission on Presidential Debates, with NBC's Kristen Welker serving as moderator. The debate will run for 90 minutes, and Welker has announced her chosen topics to the Commission on Presidential Debates: fighting COVID-19, American families, race in America, climate change, national security, and leadership. However, as the website notes, Welker will not necessarily use that order to facilitate questions.
Welker has an impressive resume, with experience ranging from a White House Correspondent to co-anchor for Weekend TODAY, as the website adds. But Welker's role as moderator for the final presidential debate has come with backlash from none other than Trump himself. In an interview with Fox & Friends (via Fox News) on Oct. 20, 2020, Trump said that Welker has a bias for Biden. "Kristen Welker is terrible. I mean she is totally partisan; her father and mother are big supporters of Joe Biden for a long time. They're supporters of the Democrat Party," Trump said. He added, "There are people out there that can be neutral. Kristen Welker cannot be neutral at all." 
With so much attention on the final debate and Welker herself, here's everything to know about the moderator.
Inside Kristen Welker's impressive career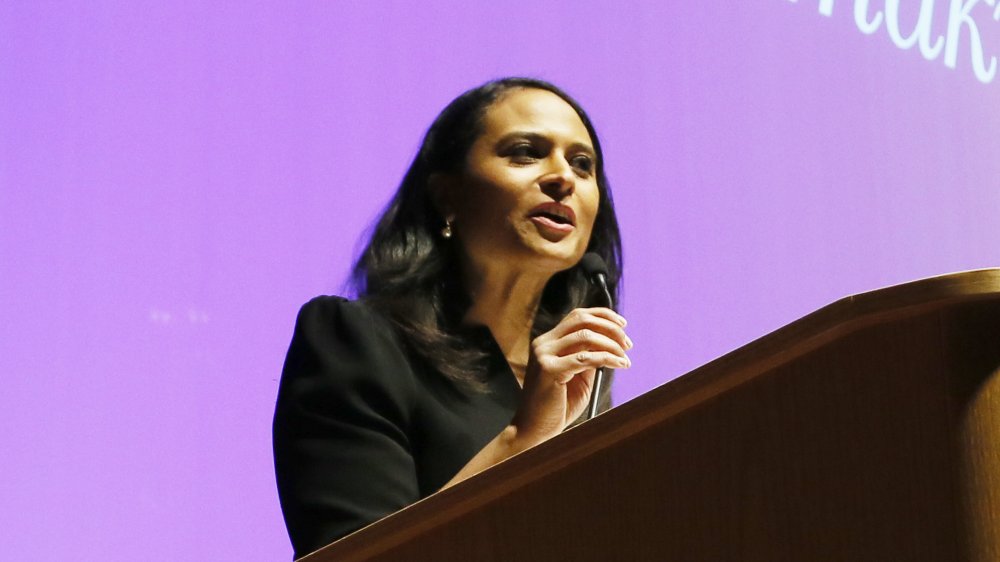 Paul Morigi/Getty Images
Kristen Welker was born in Philadelphia, Penn., where her mother was a real estate agent, and her father was an engineer, according to Philly Voice. Welker graduated cum laude with a Bachelor's Degree in American History from Harvard, according to PBS. Welker knew journalism was her path from a young age, telling The Everygirl in 2018, "I grew up watching respected broadcast journalists (from Andrea Mitchell to Barbara Walters and Oprah Winfrey) and, for as long as I can remember, I knew that was what I wanted to do, too."
She joined the National Association of Black Journalists and began to climb the ladder. In 2010, she joined NBC News in Burbank, Calif., and in her first year, she was nominated for "a national Emmy Award for her role in NBC News' midterm election coverage," per PBS. Welker did ultimately win an Emmy Award in 2014 for her coverage of Malaysia Airlines Flight 17, according to Marie Claire. Oh, and did we mention that she worked as the White House correspondent for NBC, where she traveled with former President Barack Obama to cover international topics? Pretty impressive. Following Obama's tenure, Welker covered then presidential-hopeful Hillary Clinton.
As for her personal life, Welker married marketing director John Hughes in 2017. The journalist, who wed when she was 40, had struggled in the past with dating due to her busy schedule. "I hope my story inspires people to keep an open mind," Welker told The New York Times. "and never give up hope that they'll meet someone."
Kristen Welker receives support after Trump jab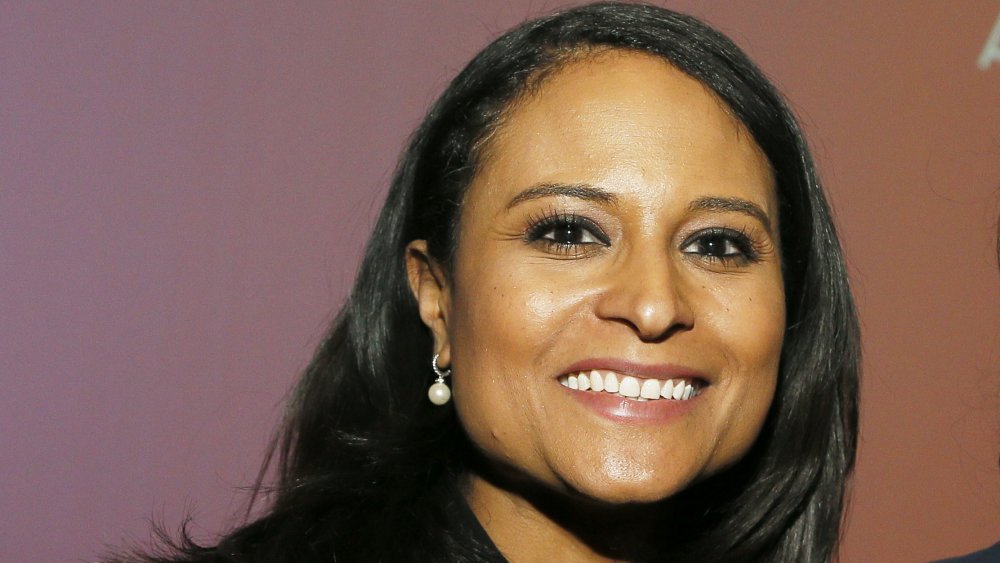 Paul Morigi/Getty Images
After President Donald Trump complained about Welker to Fox News on Oct. 20, 2020, calling her "partisan" and saying she "cannot be neutral," a few stakeholders jumped to her defense.
Joe Lockhart, who worked as press secretary to former President Bill Clinton, jumped on Twitter to argue that Trump is coming at Welker to "undermine" the final debate. "Two points on the Trump/NY Post effort to undermine the next debate by going after Kristen Welker," he said. "First, ask anyone in politics in DC, D or R and they'll tell you what a real pro she is. Second, and this one is for you @realDonaldTrump you agreed to her as the moderator." Even Trump's campaign advisor, Jason Miller, vouched for Welker. "I have a very high opinion of Kristen Welker," Miller said during an appearance on Fox News (via The Hollywood Reporter). "I think she's going to do an excellent job as the moderator for the third debate. I think she's a journalist who's very fair in her approach and I think that she'll be a very good choice for this third debate."
The final debate will prove interesting, as Trump and former Vice President Joe Biden will have their mics muted. So hopefully, Welker won't have to stop the interruptions as often as her predecessor, Chris Wallace, did during the first presidential debate that took place on Sept. 29, 2020. Fingers crossed!